Hidden Treasure in Psiri
We stumbled upon the cafe/bar  restaurant whilst we were out looking for some treasures in Psiri and we certainly found one with this spot.
Nestled in the back streets between a eclectic basket shop you could very easily walk past but you would miss out on a great experience for sure.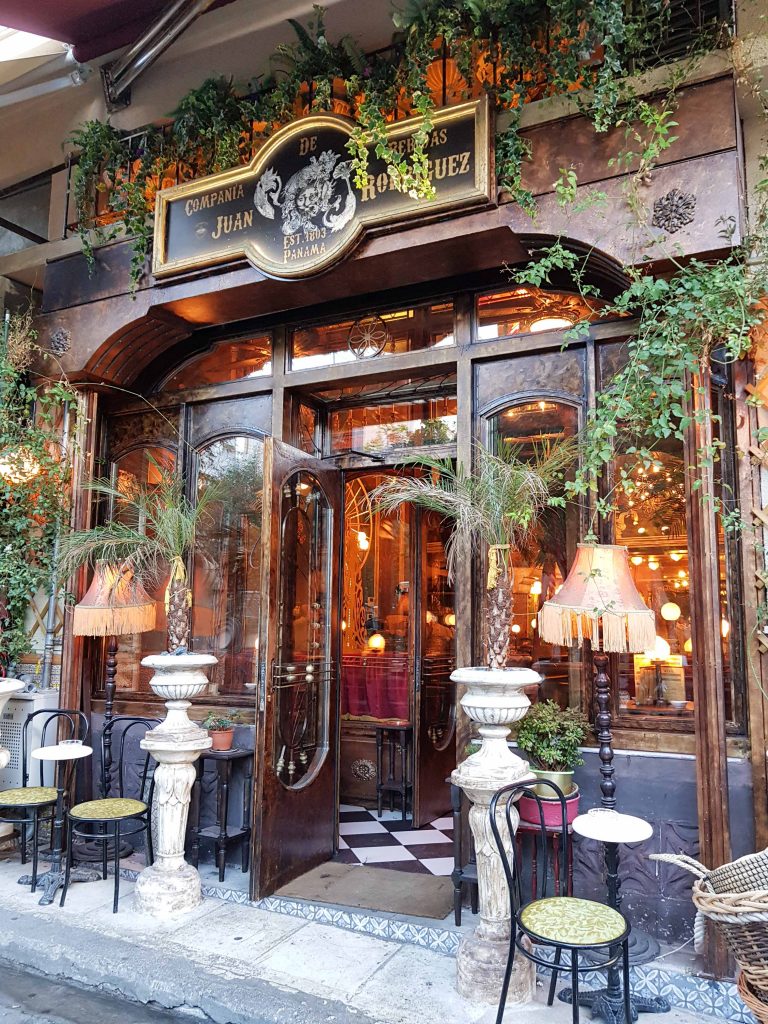 Juan Rodriguez named after a fictional character named Juan Rodriguez, an ex-slave from Panama who managed to break free and escaped to Athens.
The impressive venue is decorated in colonial fashion and everything here is handmade, from the wooden painted walls to the chandeliers.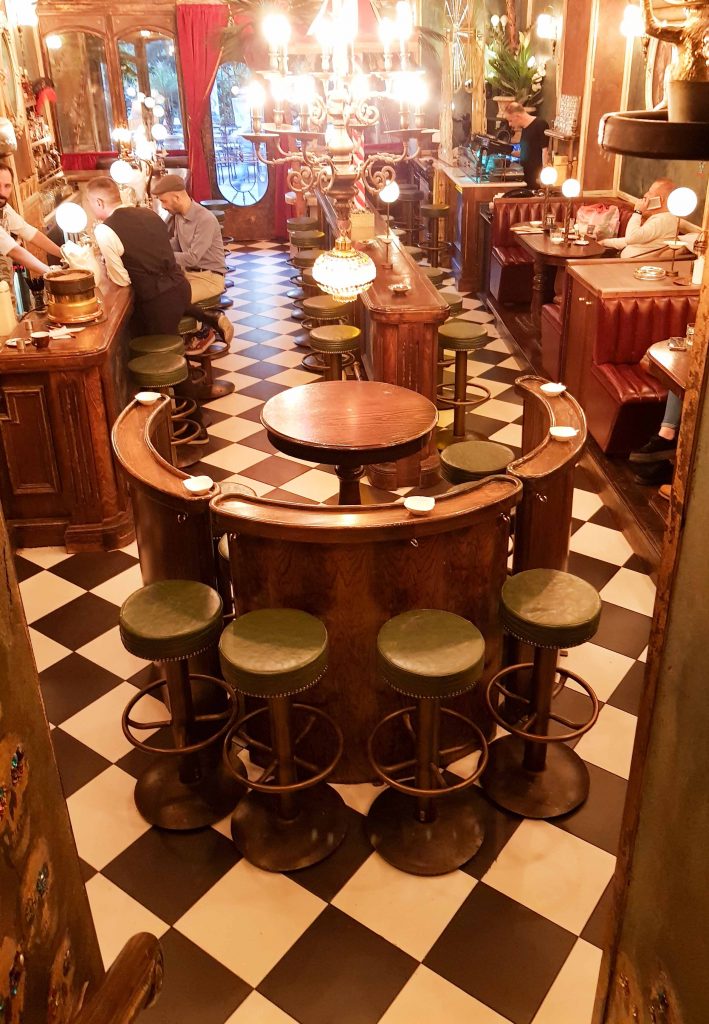 Juan Rodriguez opens at 09.00 to welcome you with an authentic Thracian coffee on the spit, which is served with a rose scented loukoumi treat on the side, as well as various suggestions for breakfast and brunch (omelettes, fried eggs, burgers, cakes, smoothies etc.). The evenings are very popular at this famous eatery where the kitchen remains open until 02.00 in the morning, it is advisable to make reservations.
The back streets of Athens are full of amazing places to take vacation photographs and if you would like a photo tour of Psiri please email me. Coming soon is the graffiti tour of Psiri. Psiri Athens photo walk
Safe travels
Sandra