Welcome to sweet-streets blog and this is how it all began !!
---
Hi There! I am Sandra, a British expat Lady at heart with a passion to discover the Greek philosophy to life.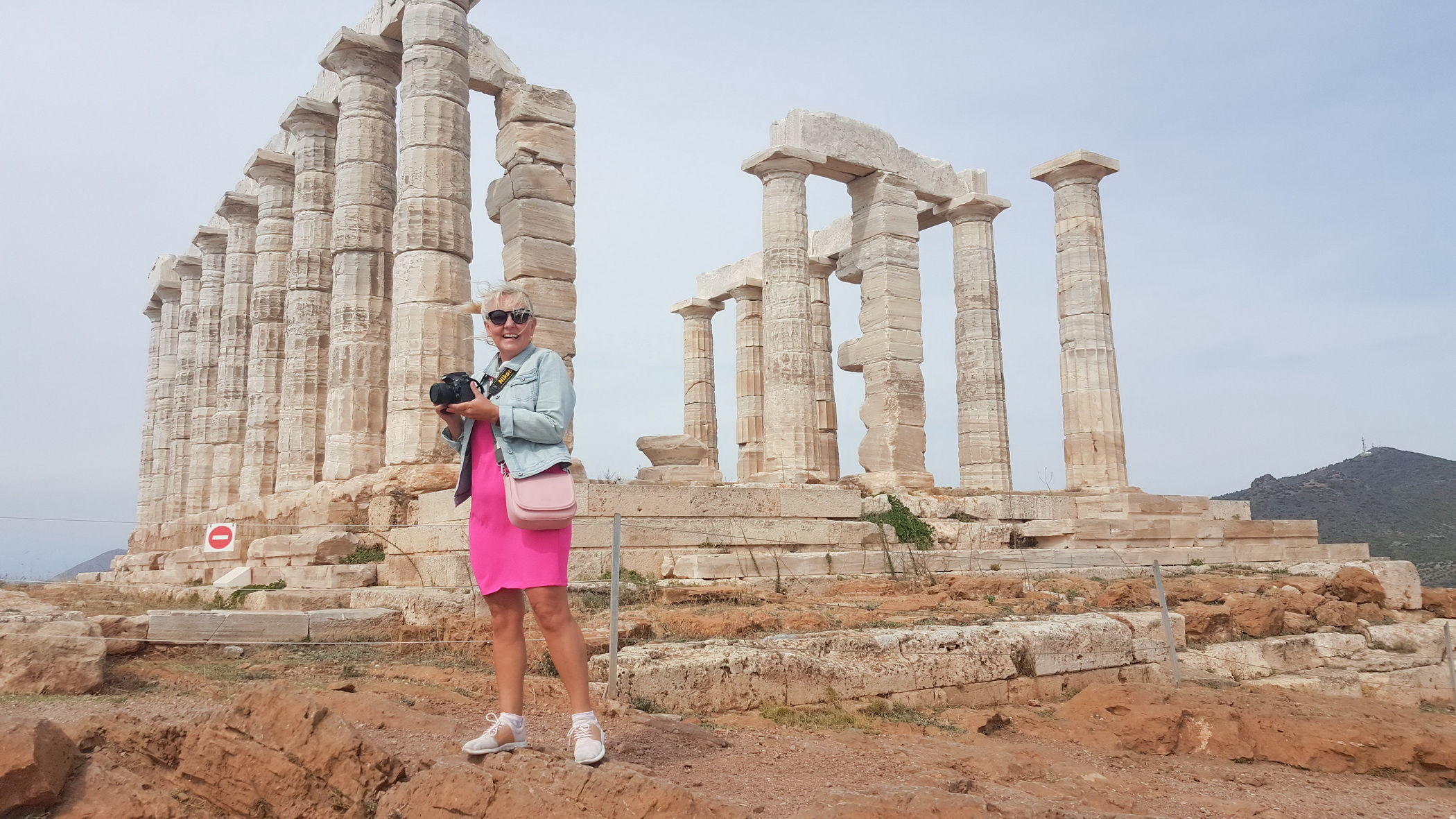 Welcome to my travel & lifestyle blog!
Thank you for stopping by. I am Sandra, a Athens based people, places, travel and lifestyle photographer.
After 20 plus years living the expat life, in the sands of Dubai. I now find myself trying to navigate the Greek language and discovering the hidden gems of Greece .
Often accompanied by my husband Spy (Spyro) also great with my camera, I decided to write and photograph a blog about our new adventures to discover the lifestyle & traditions of the endless streets of Greece and her islands.
A few of my favourite things!
1 - My Family - top of my list everytime.
2 - Coffee & Cake …. falling in love with Zacharoplastia (Greek cake shops) in Greece !
3 - Flowers anytime….and anywhere !!! I will do anything for a bouquet !
4 - Scarfs & Shoes – top to toe and gotta match!
5 - Colour and lots of it – Pink is my go to colour always lifts me up but at the moment Mustard is my colour.
6 - Friends and people that smile – I wish the world was full of them.
My life Motto – Surround yourself with kind people and always enjoy every moment! Get out there and dare to be a little different !

---
Keep your moments!
Leave your selfie stick behind and let me take you on a photo walk around your chosen spot in Athens or Attica so you can return with lasting memories and great photos of you and your loved ones. I am also available to help plan great proposal shots or hen party girl groups.. There are so many perfect locations around Athens for you to surprise your chosen one with a "it all began in Greece" proposal. Please free to contact me for a collaboration and a meet up, get in touch at sandra.moments@gmail.com