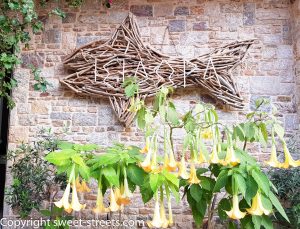 Isidora – the name in Greek means equal gift and like most Greek family owned businesses named after the family or one of the owners. It certainly lives up to its name it really is a equal gift for everyone!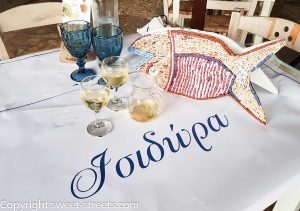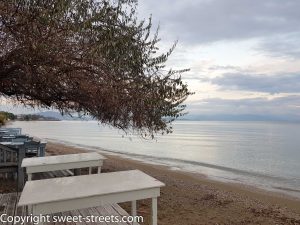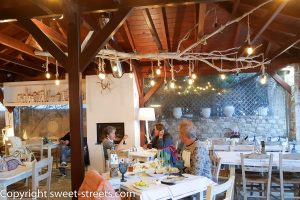 We have visited this seaside restaurant during the summer when the tables are set out on the beach platform but visiting in the Autumn was a very different experience. With the fire blazing a Christmas decorations slowly starting to appear we found Isidoras super cosy and just right for a late lunch.
Located (a long walk) but absolutely walking distance from both Nea Makri or Marathon beach along sea front or by car through the little winding roads of the Tomb of Marathon area.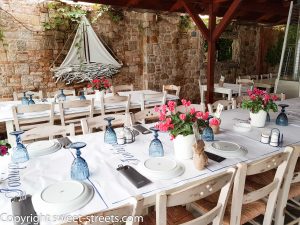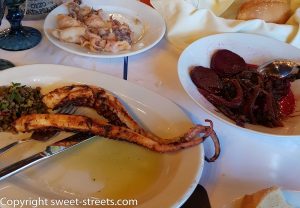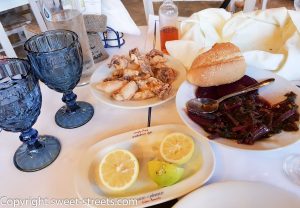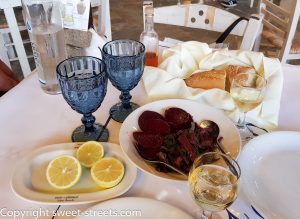 Isidora is usually on hand to tell you about todays catch or what she specially cooked according to the season. This time we ate boiled beetroots with grilled Octopus and Kalamari – which I can honestly say was the best I have ever had and I am a big Kalamari fan so that is truly saying something. In true Greek style we were offered a tiny liquor shot and a slice of halva with compliments for desert, not a real fan of halva myself but this was really scrumptious and I did eat it all.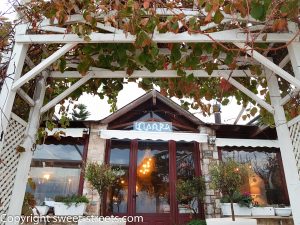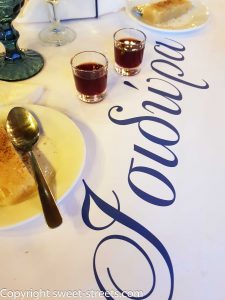 So if you are on holiday in the area or fancy a visit to Nea Makri / Marathonas I can highly recommend this delightful tavern.
Safe travels
Sandra X