The Stavros Niarchos Center Athens
Athens is certainly a city for all seasons and with new outdoor and recreation centers opening up close to the city there is always something to do.
Stavros Niarchos Center is one of those special spaces. We attended a opera earlier in the year – check out events ,they host many amazing events throughout the year. It is often the home for artists to display their grand designs inside and out. Along with the magnificent Athens Opera House and home to the National library there certainly is something for everyone.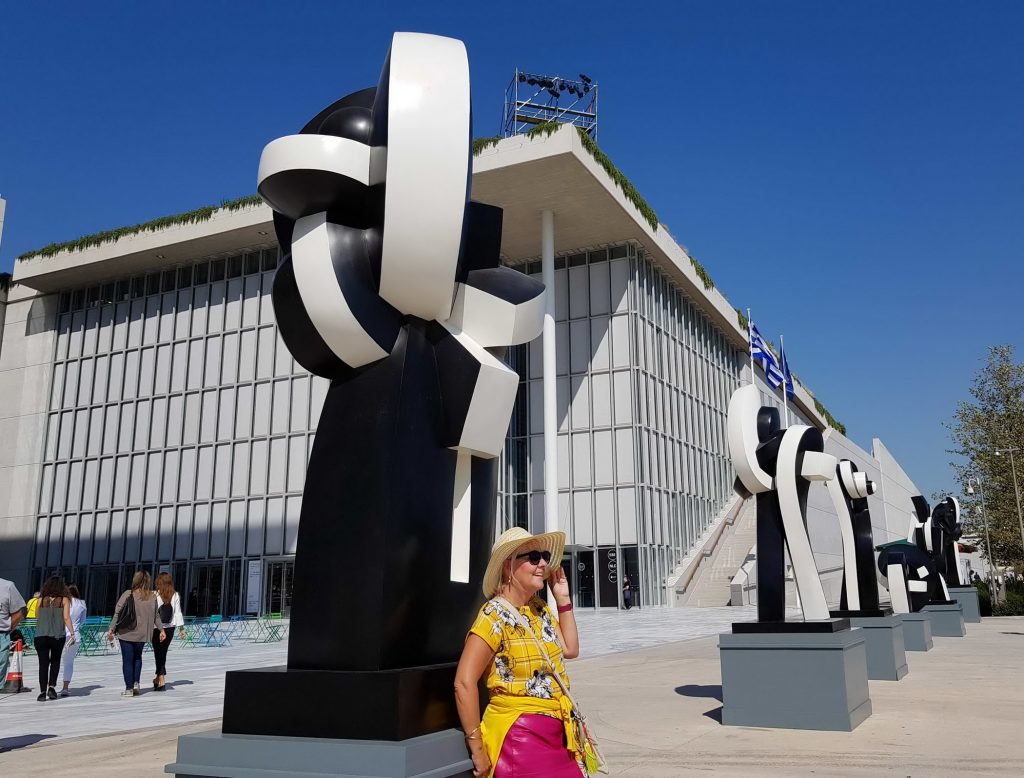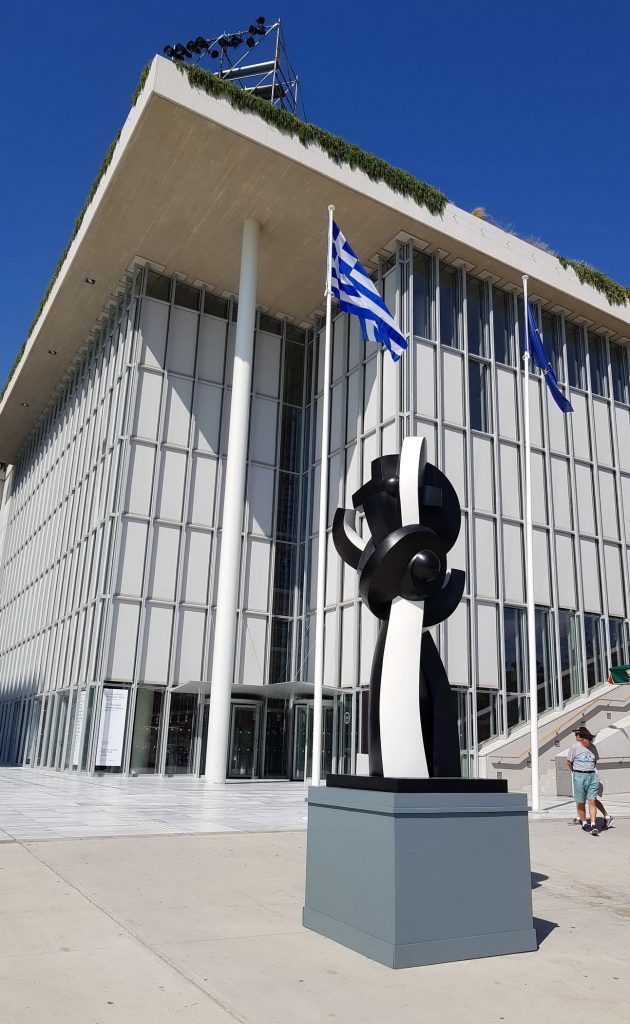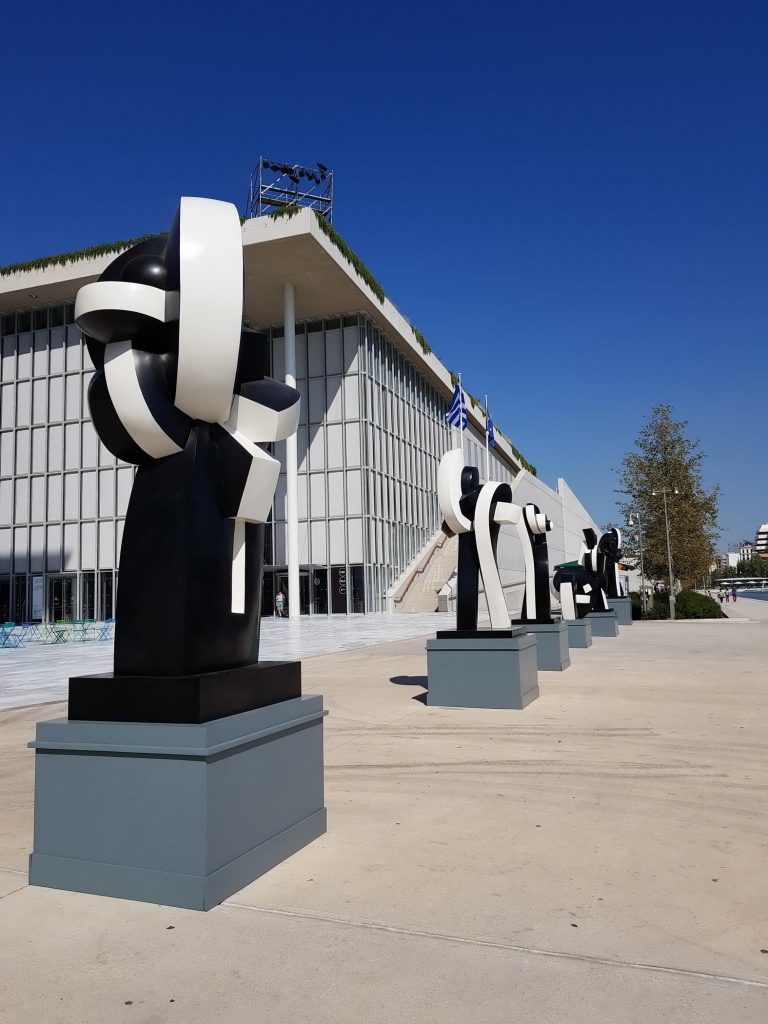 Situated just 4.5 km south of Athens and on the edge of Faliro & Pireuas one  of the largest construction projects in recent Greek history and home to the Greek National Opera, Greek National Library and Stavros Niarchos park. There is something here for all ages, a running track, bike rental and endless cultural events to attend.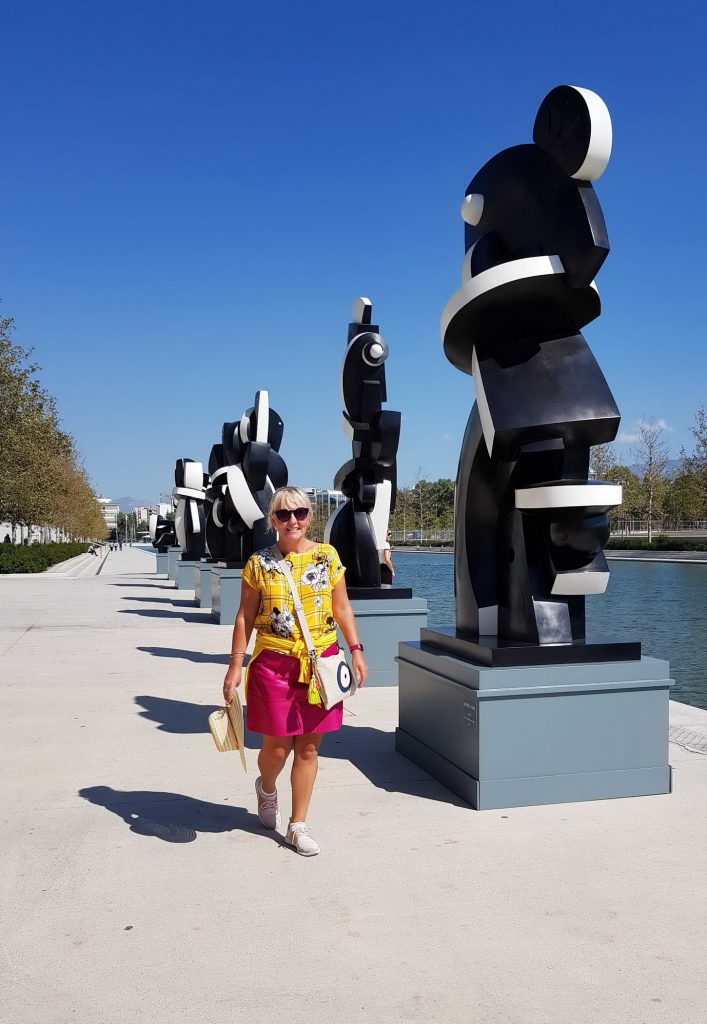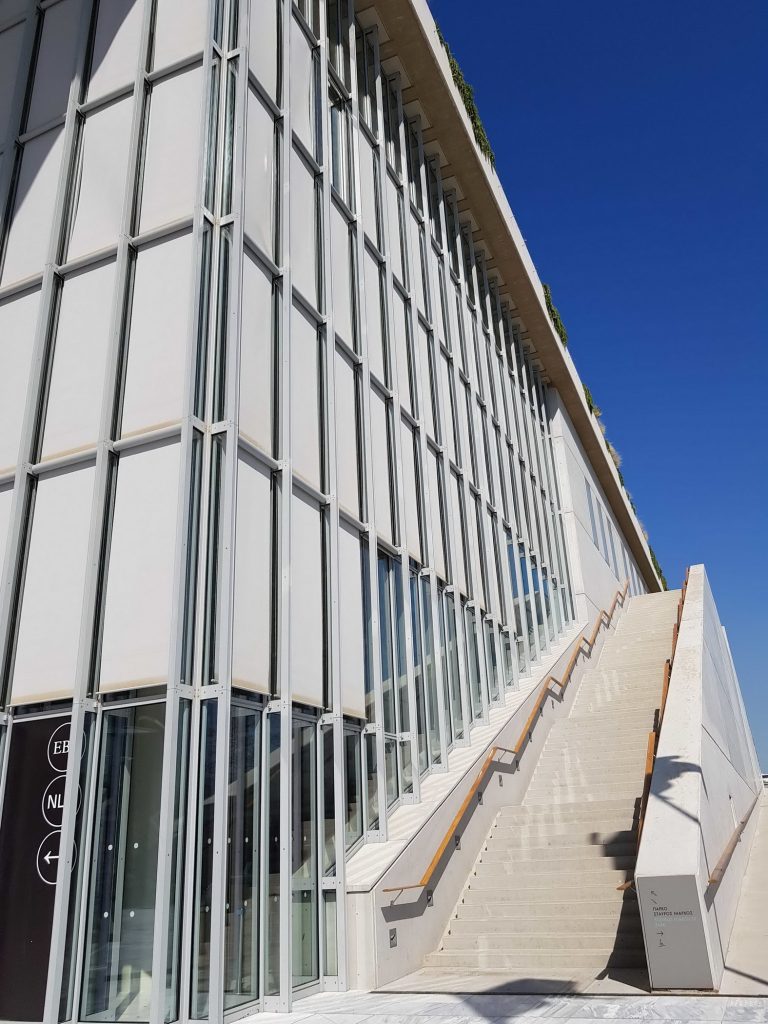 The Greek National Library at the SNFC
Full of natural light in a building designed by Renzo Piano is a showcase of the thousands of books in the center along with hundreds of computers and a research area.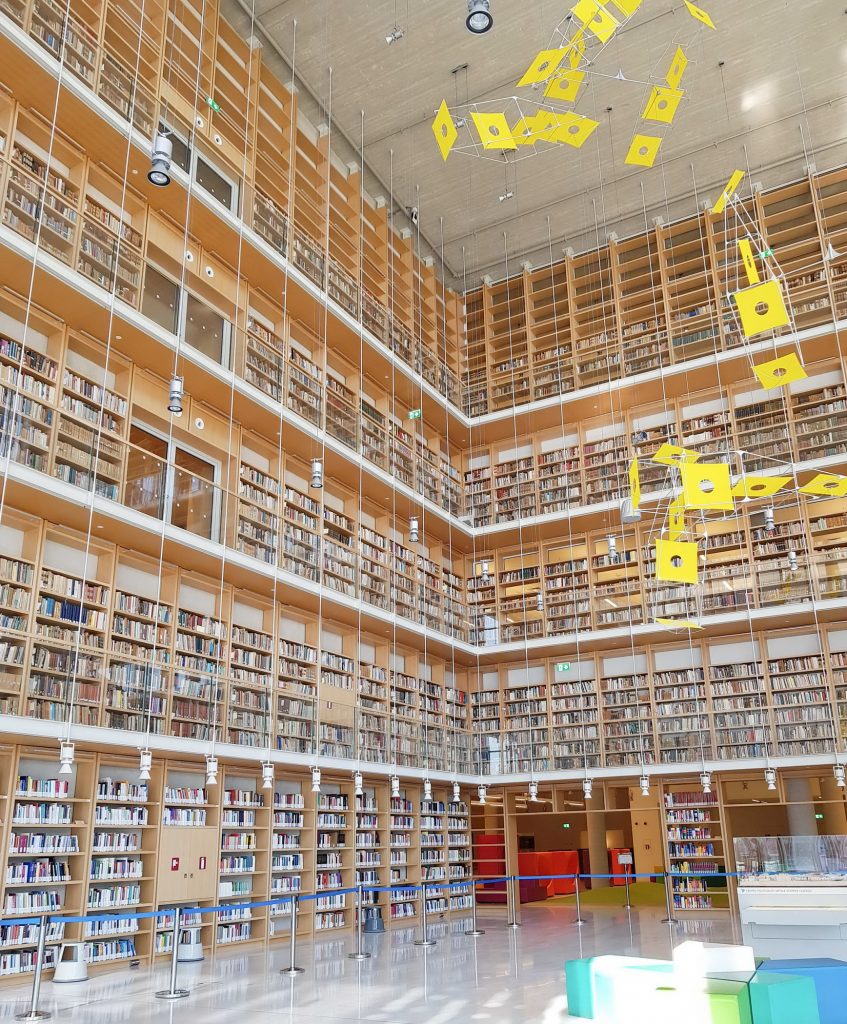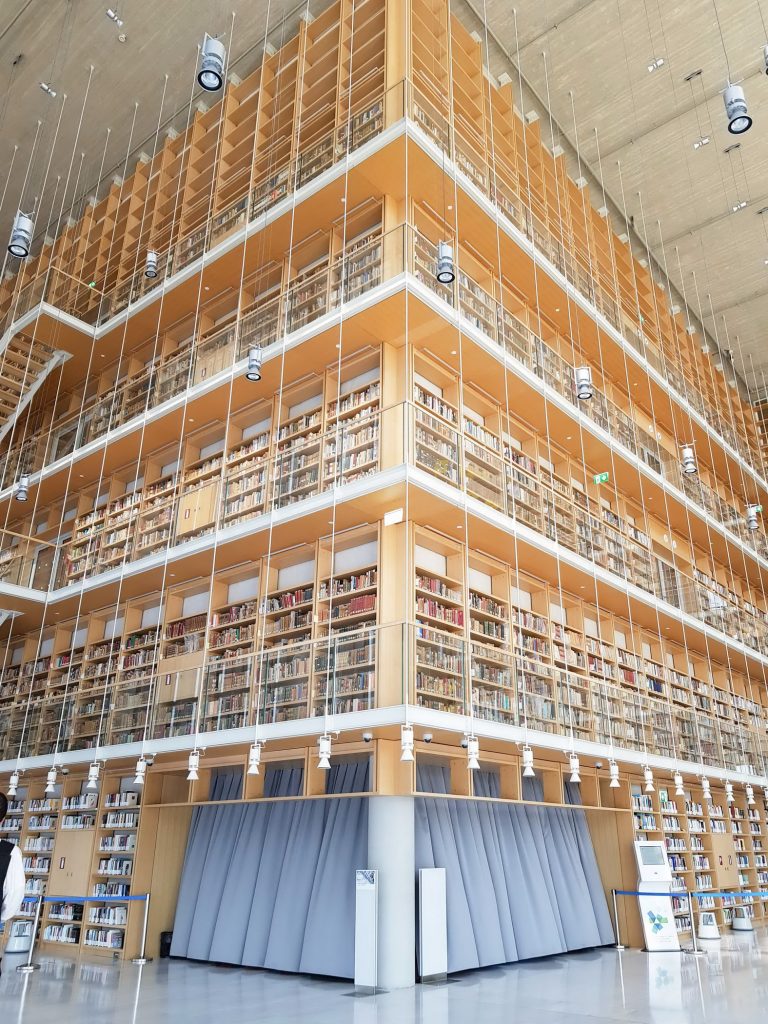 After taking the lift to the top and being amazed by  the stunning 360 views over Athens & Pireaus we took a break in the ground floor coffee shop and Spyro discovered they had a very well stocked bar with local Greek wines too.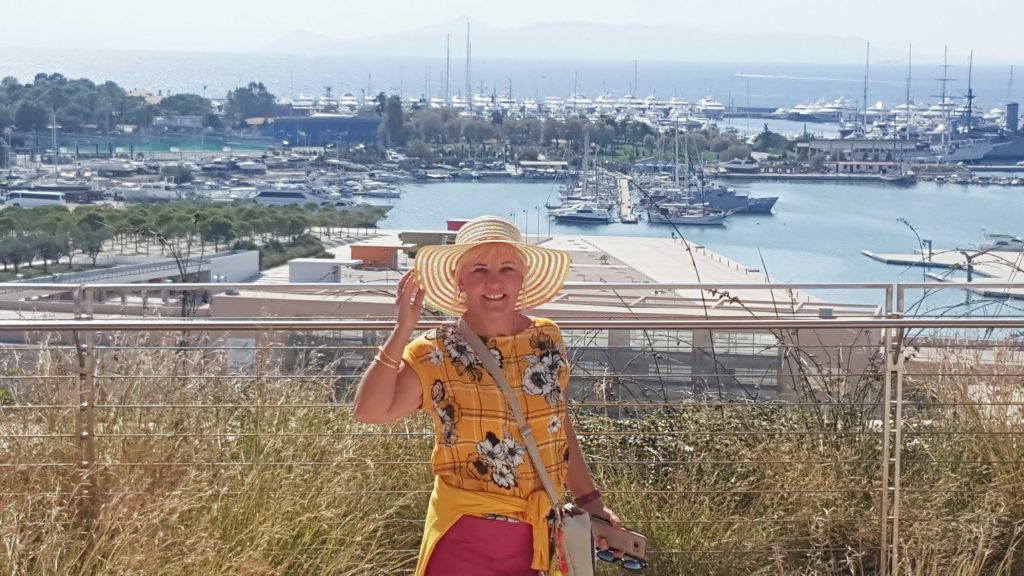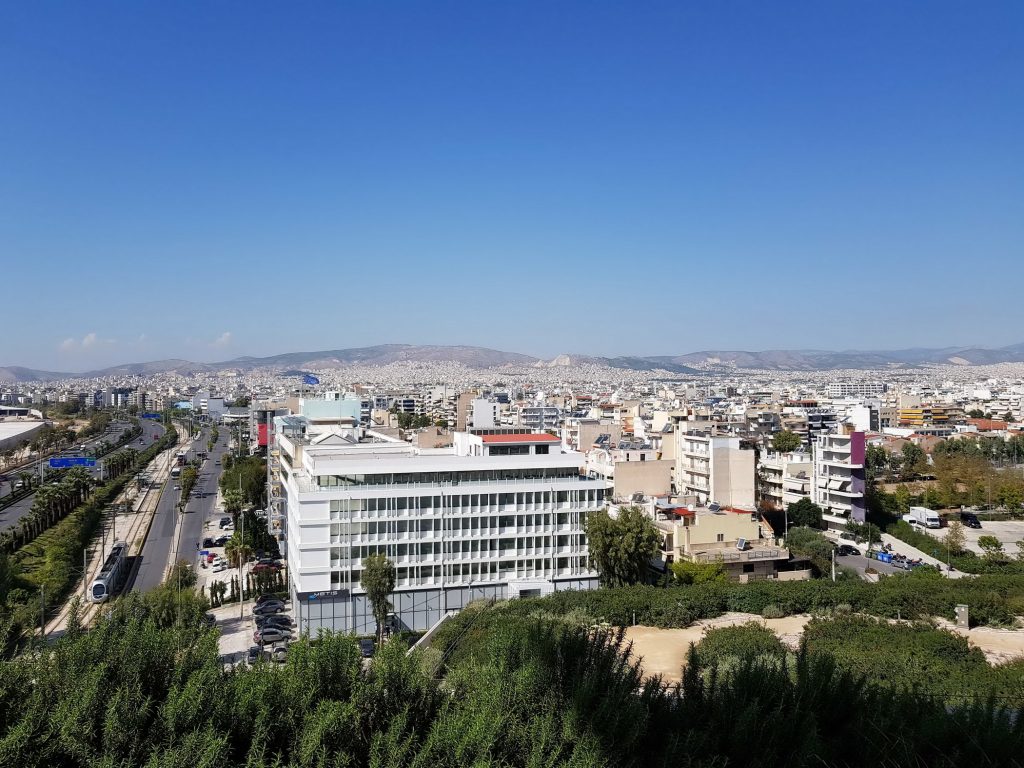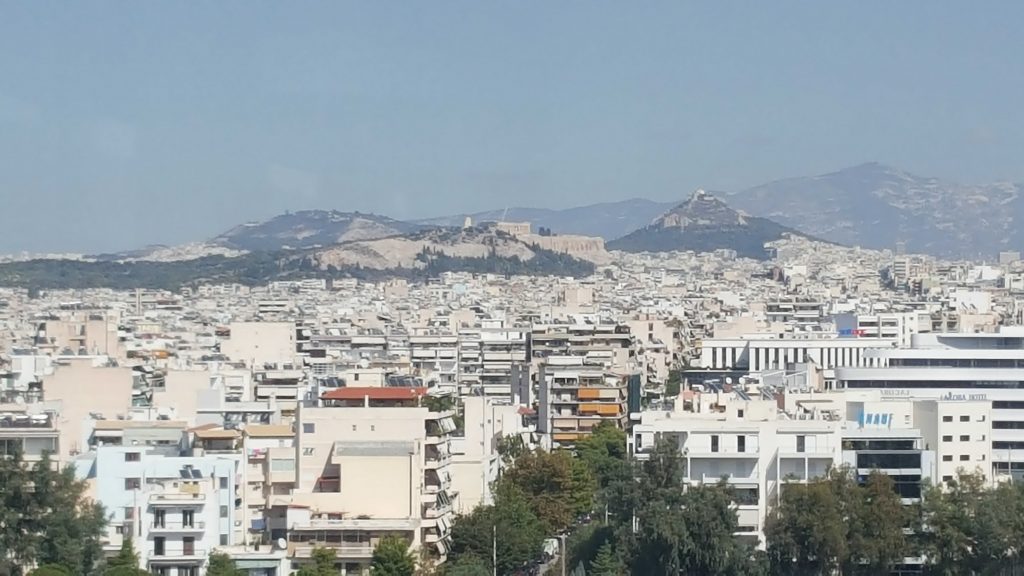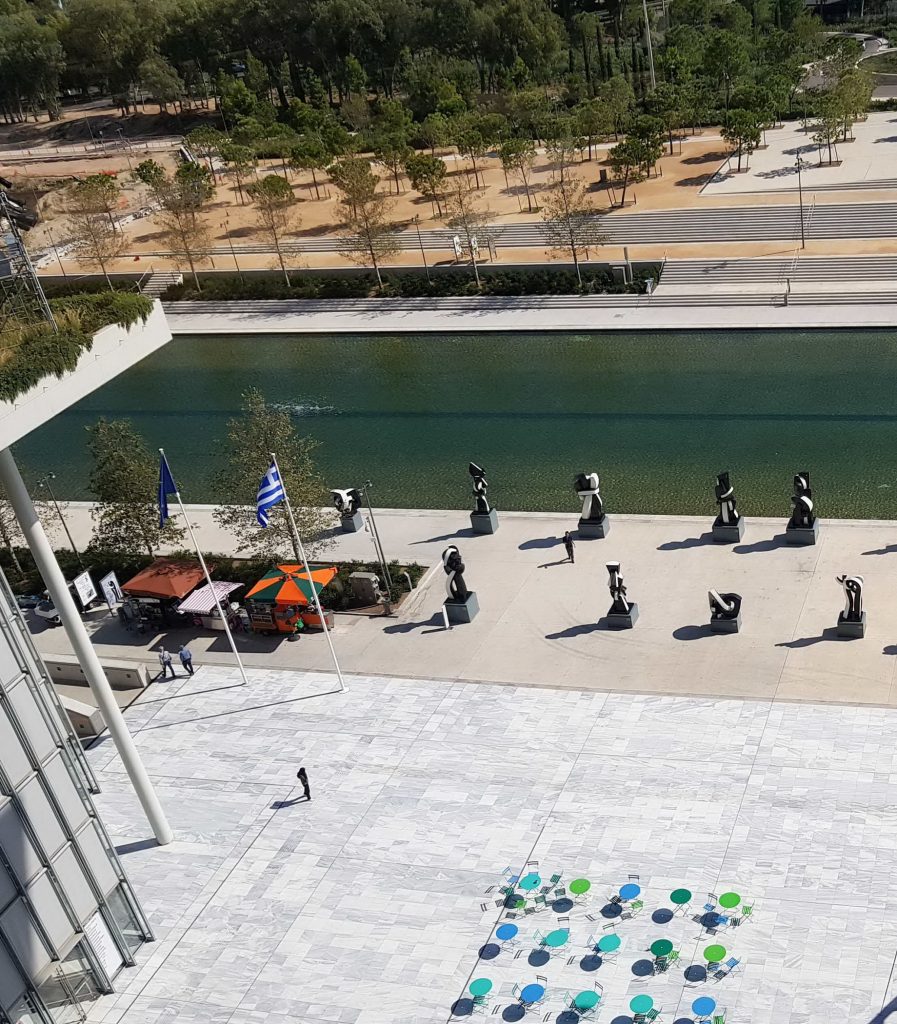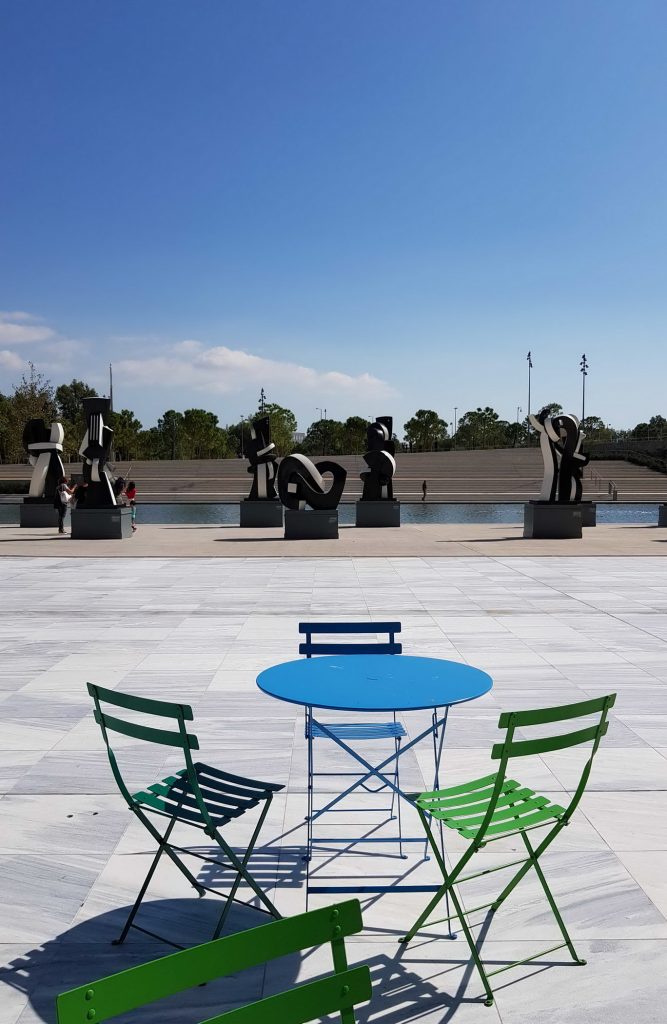 We really enjoyed our walk along the  paths cut through patches of lavender and rows of olive trees, a park or Green space in Athens is a true breath of fresh air and the perfect place to relax. Apparently it is  open to free dance and exercise classes, as well as movie nights during the summer.
The parks opening time differs in summer/winter so please check www.snfcc.org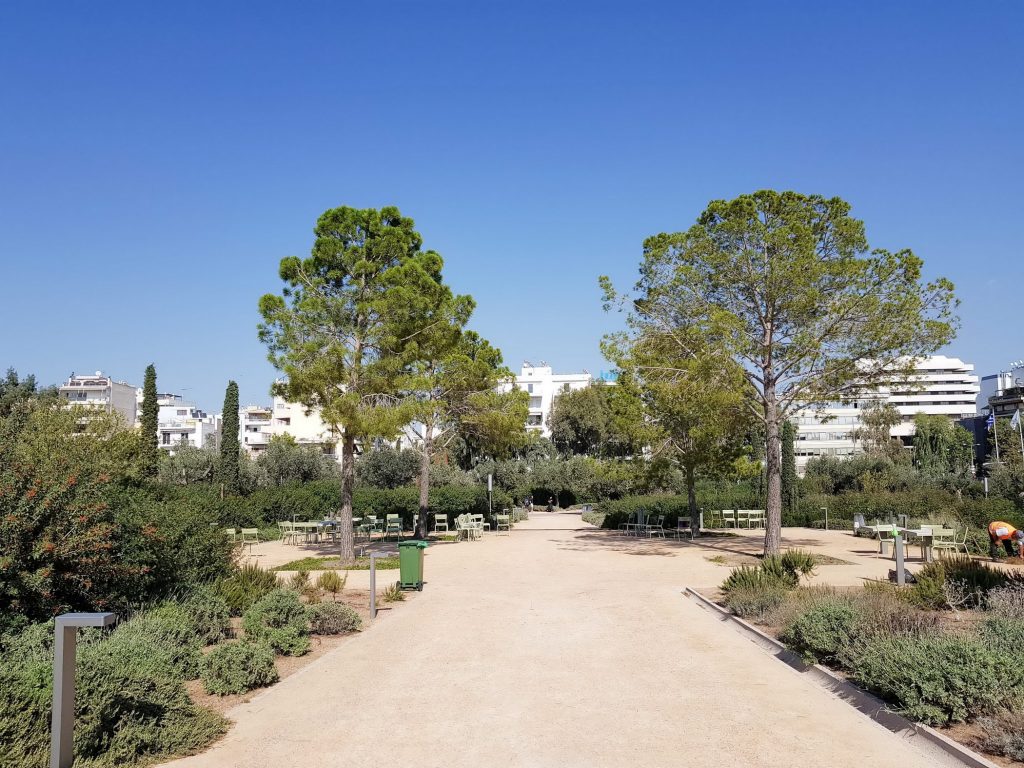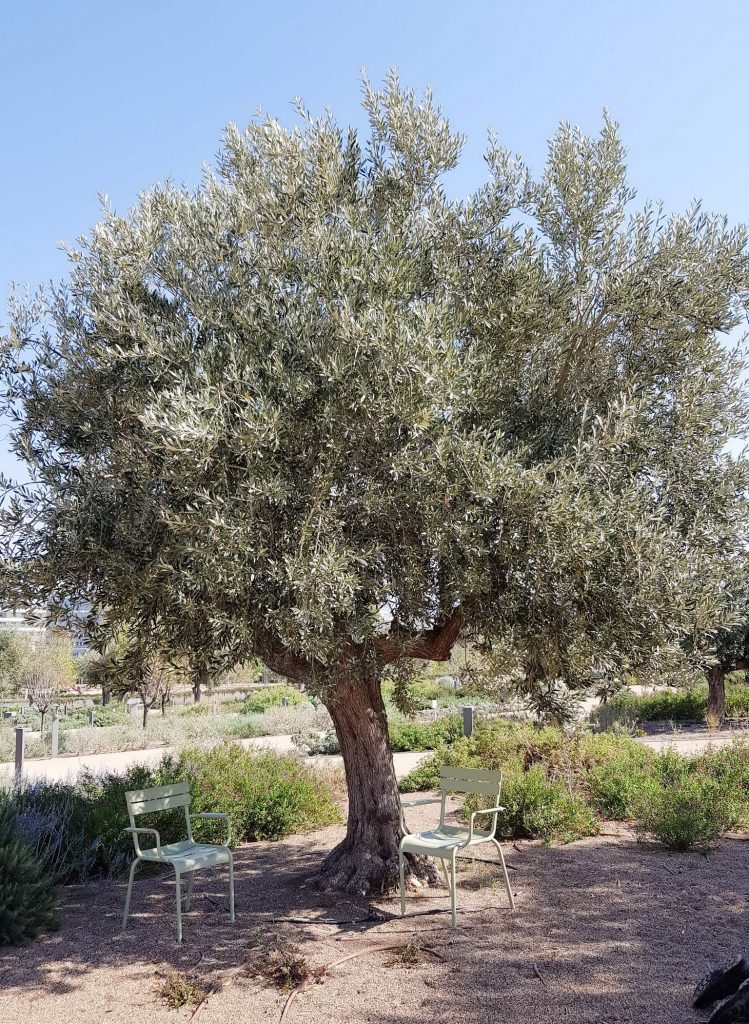 I can highly recommend a visit to this stunning center any time of the year.
Safe travels
Sandra x