Trying to hang on to lazy summer days with a trip to one of our chosen summer seafood tavernas. Located on Marathon beach O Psaras ( the fisherman in Greek) has been serving seafood delights since 1949.
Its idylic location set right on the beach front and the sea tempting you back in for one last swim.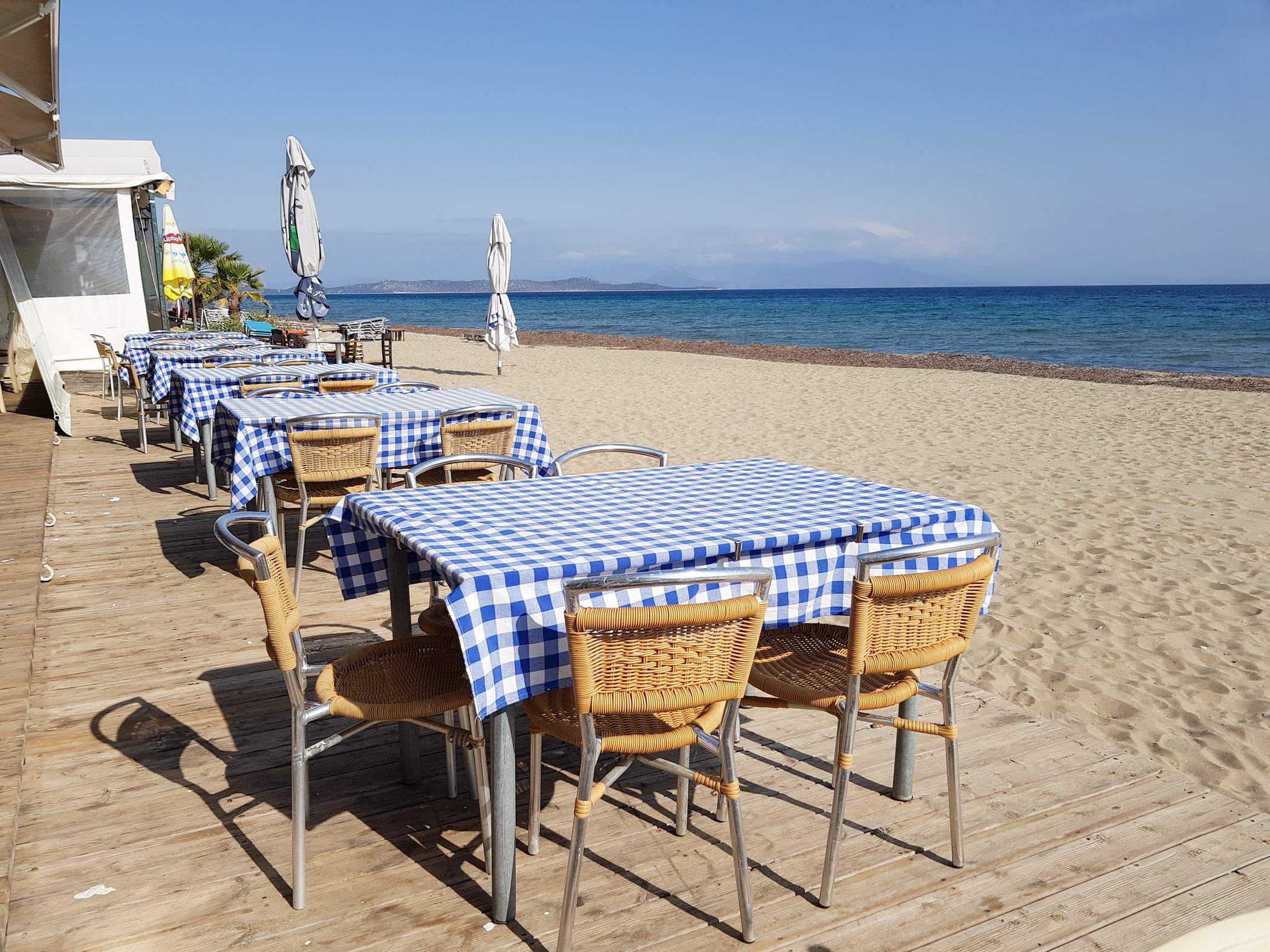 The food in Greek seafood tavernas may vary from each place so always ask what they have home cooked or what their dish of the day is.
Our personal favourite is the grilled octopus during the summer you will find them hanging outside the taverna.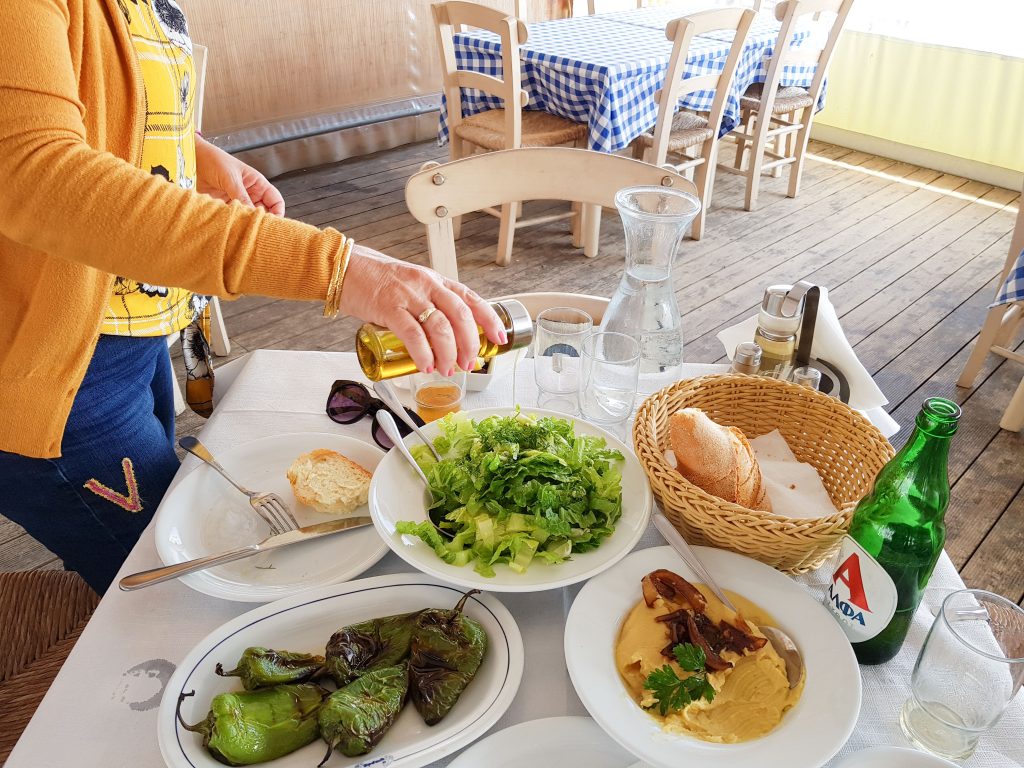 Today we tried the Greek specialty salad shredded lettuce with dill and finely chopped spring onions, dressed with olive oil lemon juice and vinegar.
Fava beans boiled crushed and served with garlic and oil dressing, served hot or cold is the perfect addition to any meal and a great choice if you are on a vegan diet.
The octopus was served in the restaurants own recipe with chopped olives and capers to add an extra zing.
With its cosy Greek taverna style decor and suitable for any season we will be visiting again soon.
Safe travels
Sandra x