The Petradi Hotel

When we walked into the little homely reception of the Petradi hotel and we were greeted by the warm smiles of Dimitra (hotel manager) and her very efficient receptionist Zoe we knew we had found a very special place. Nothing was too much trouble for the lovely ladies and over the days that passed I watched Dimitra wear many hats, from adviser in a motherly role to a group of Spanish girls on an end of school trip to  home cooking the best moussaka and tomato kheftethes (tomato balls) on IOS.  Petradi is a family run home from home hotel, all the staff were so friendly and helpful which made our stay so memorable we certainly want to return and I also felt compelled to share my experience with you too.
Location
Just 10 minuets from the port and on the edge of the main chora (town). I would say easy to walk into town but the roads are typical island style with no pavements, however with care it only takes around 10 mins to walk. A long walk down a very steep path and you find the the famous Mylopatas beach Full of great bars and restaurants and one of the best beaches to swim on the island.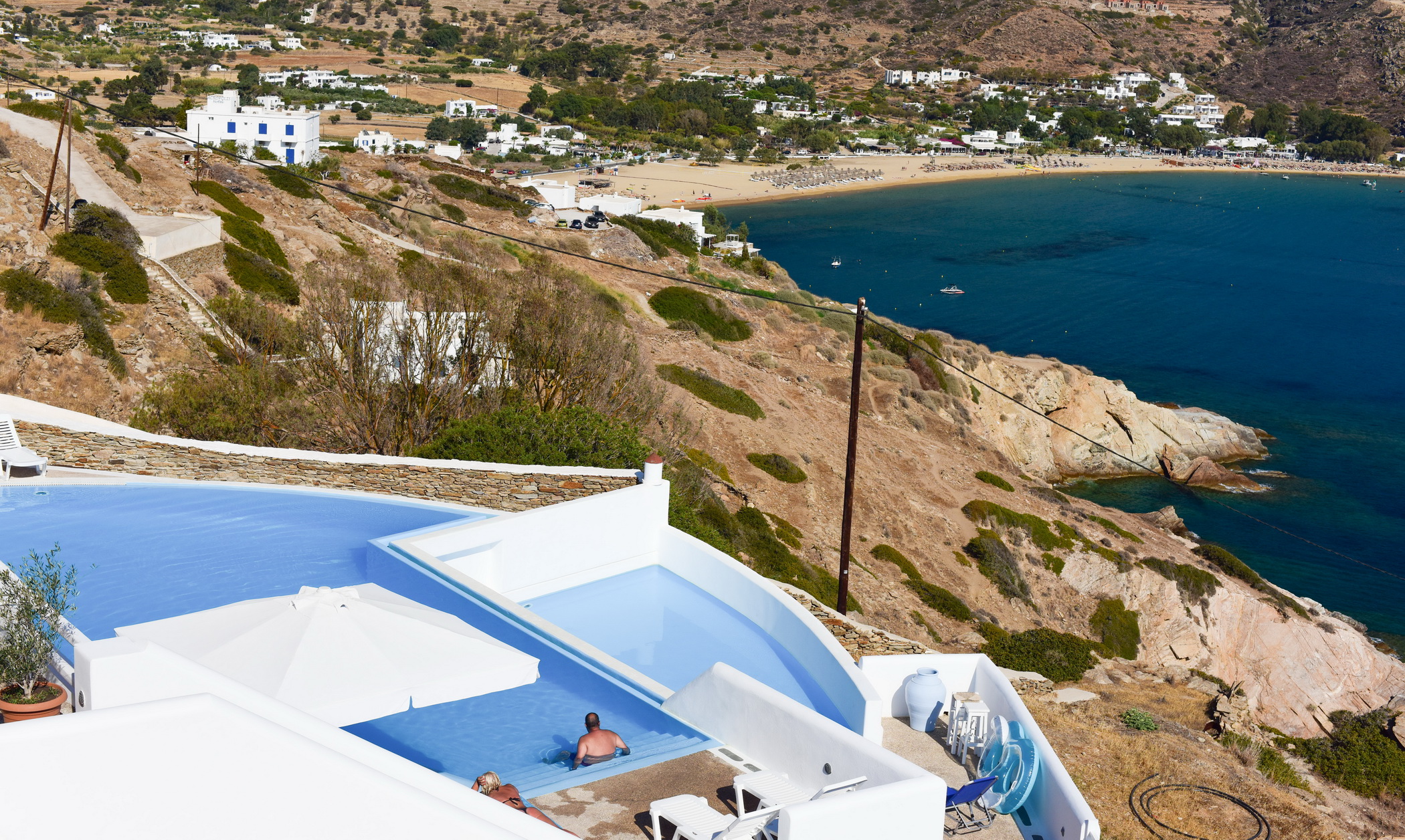 Stunning views from every angle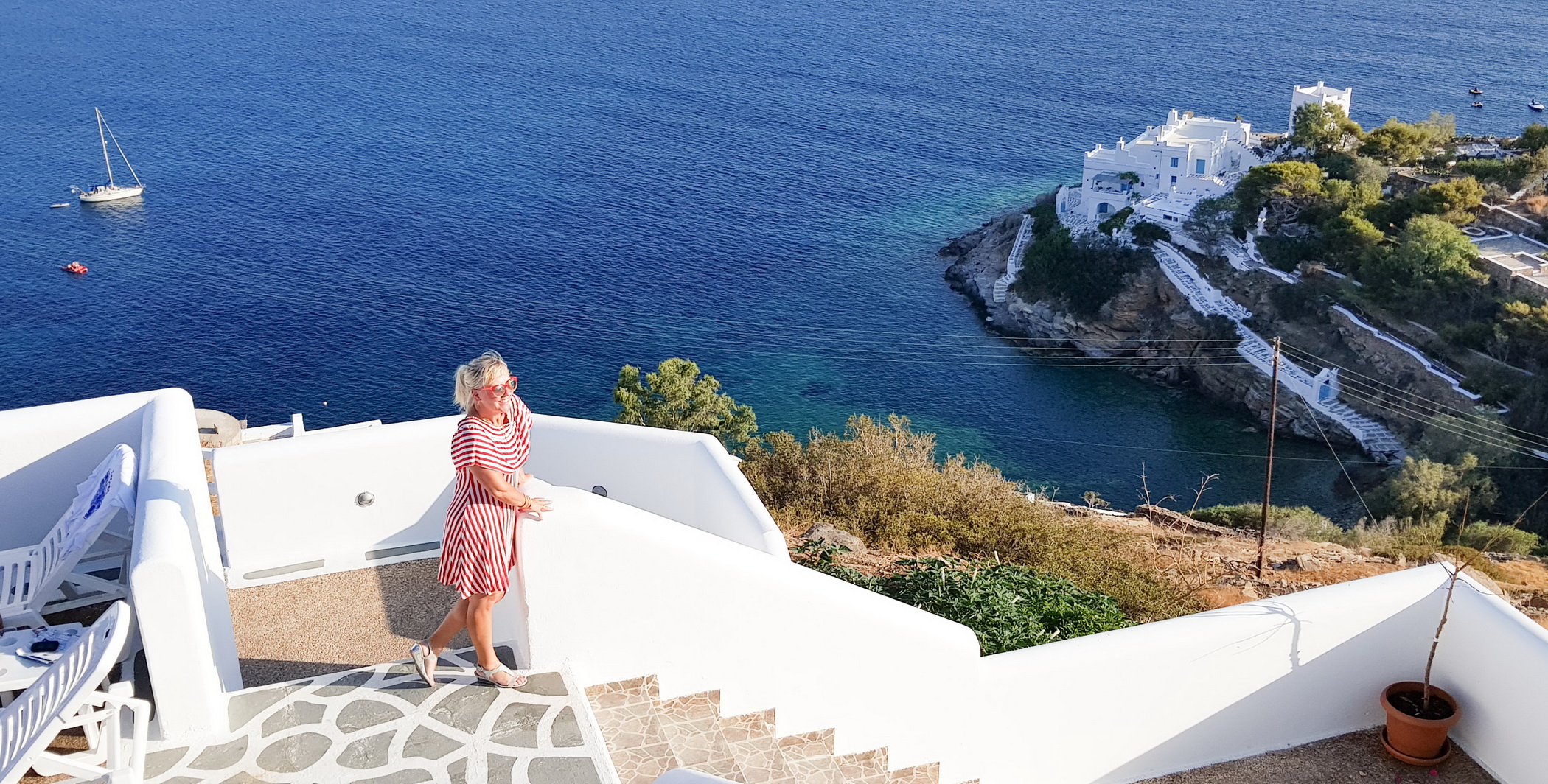 We found the swimming pool at the Petradi Hotel one of the best we have used, very clean with an infinity view over the Aegean. There is only a small sunbathing terrace so be quick to reserve your sunbeds.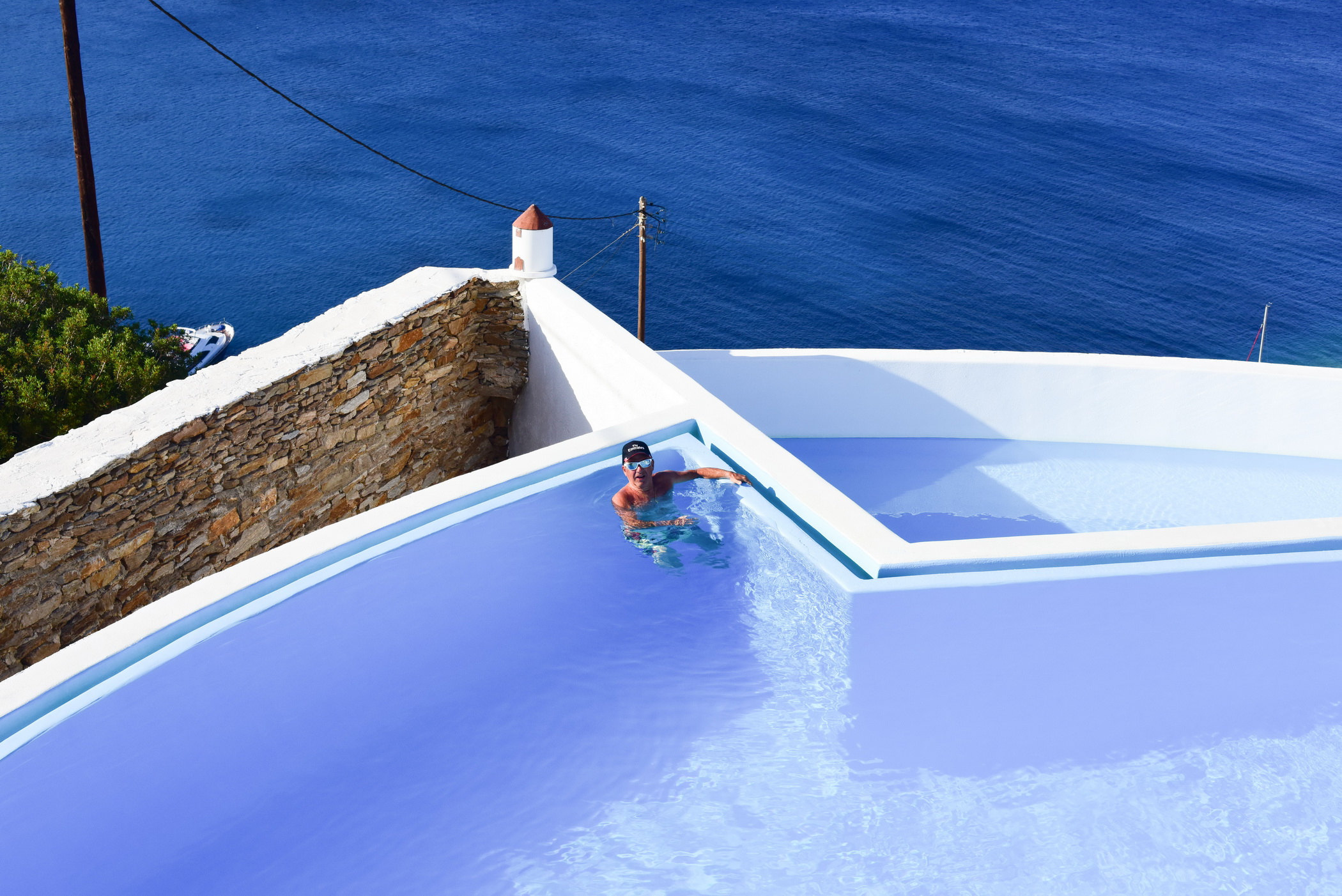 Swimming bliss in the infinity pool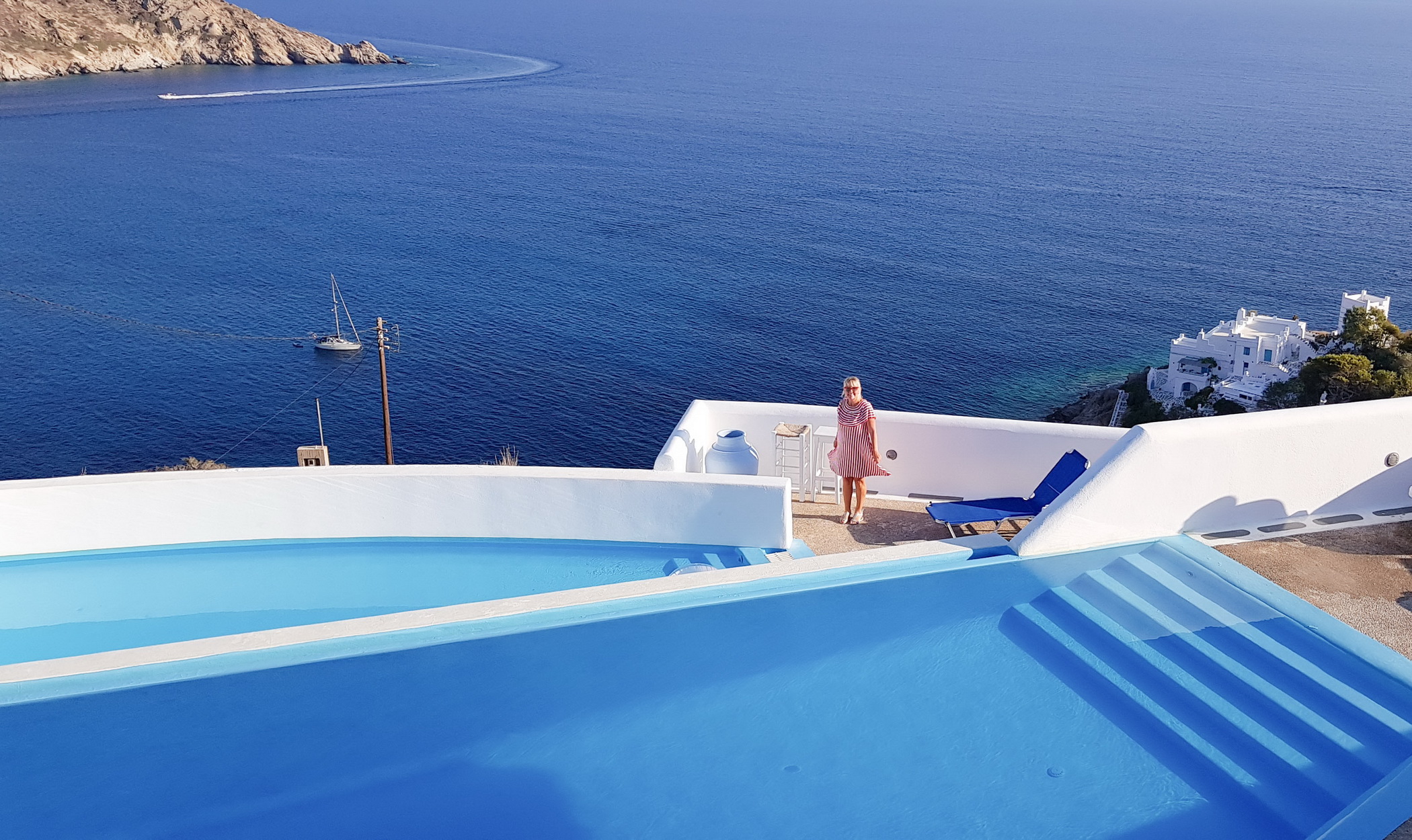 The breakfast at the hotel was home made and just what you would expect (and a lot more) from true Greek hospitality. Every morning there was a different display of home cooked crepes, muffins, Greek spanacopita, eggs, fruits and so much more!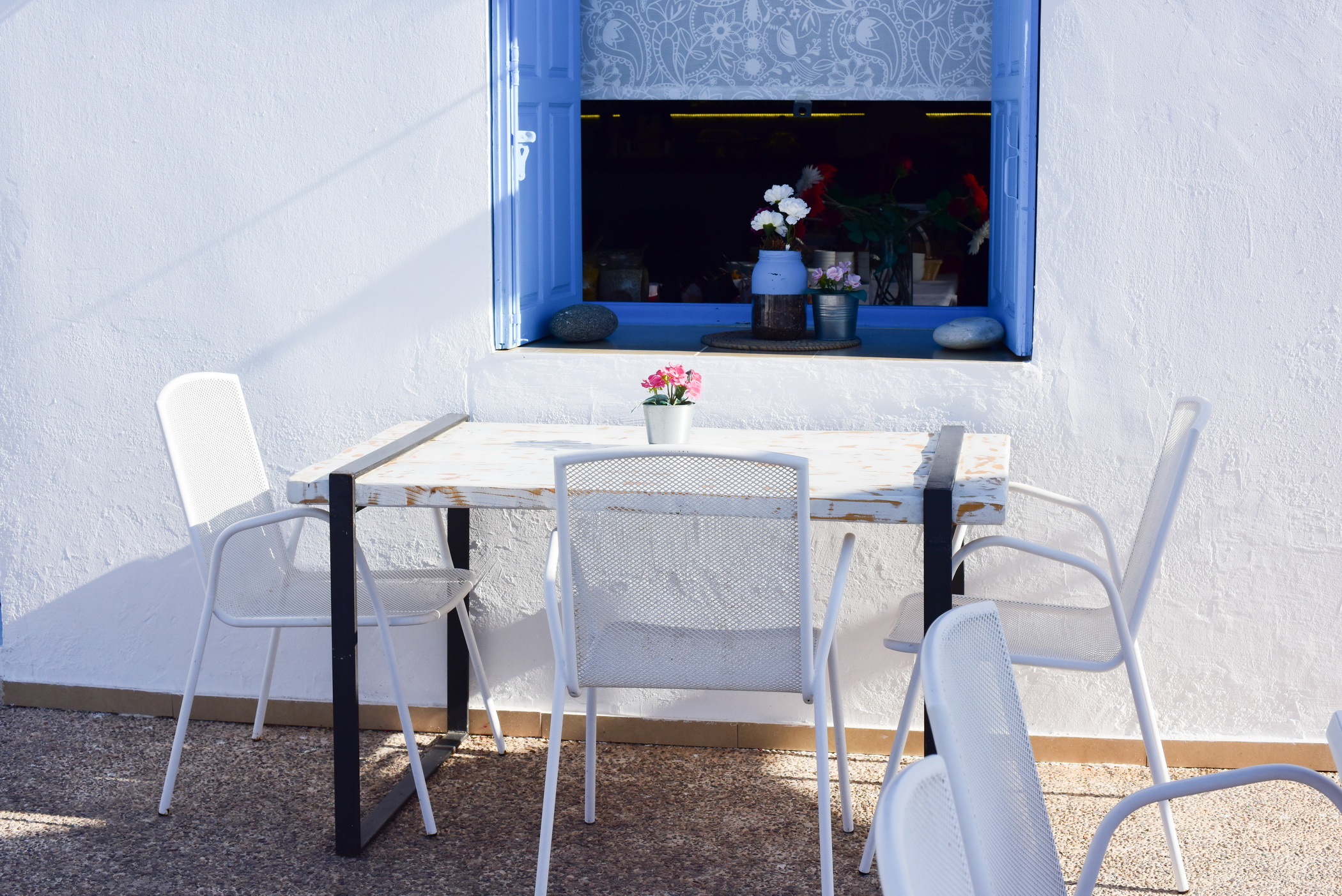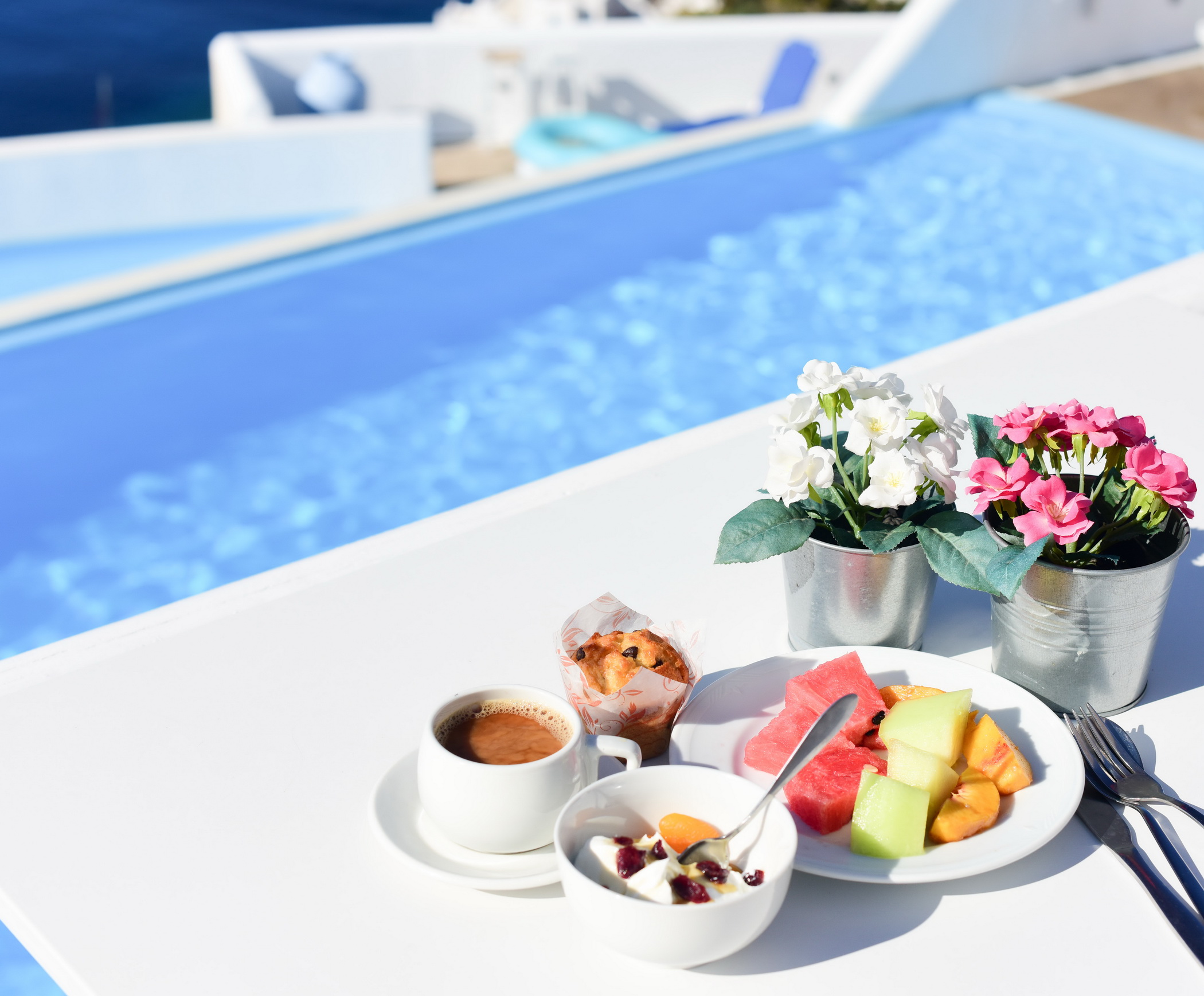 Breakfast with a view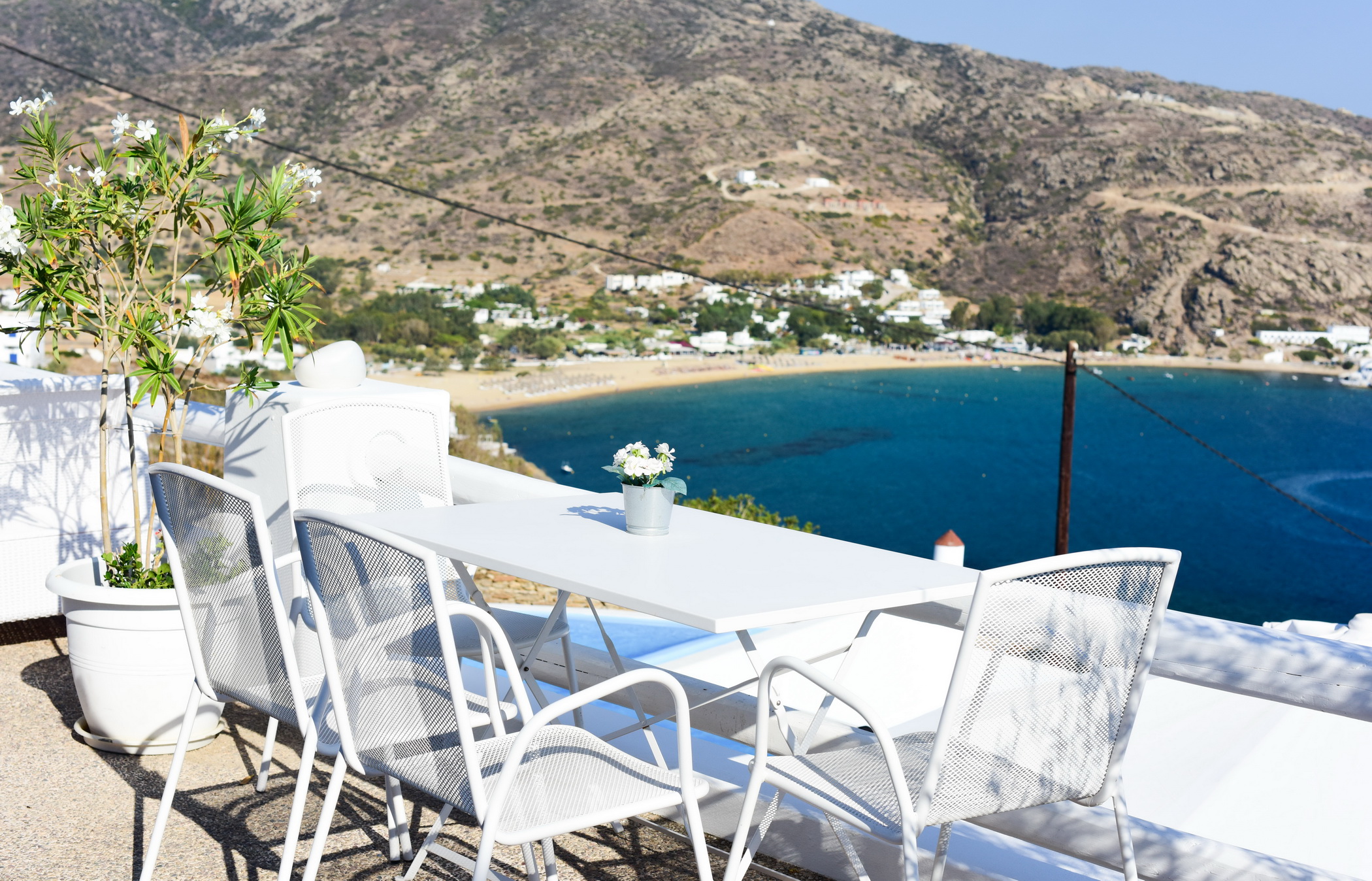 The bedrooms and shower rooms were very comfortable, clean, tidy with TV's and good AC system  perfect for a relaxing stay on the island.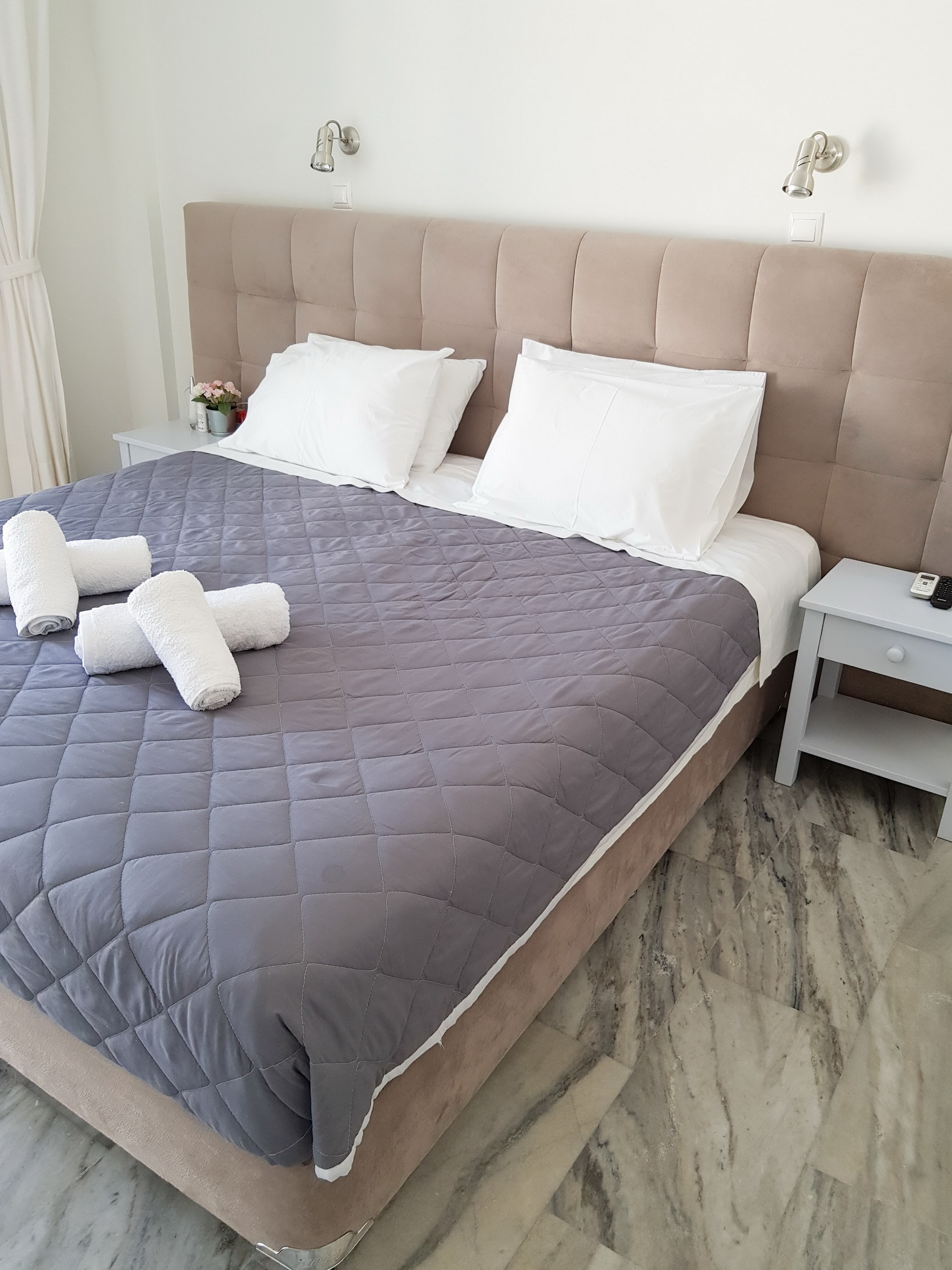 Ideal location to relax!
Around the grounds of the hotel there is ample space to relax and read or take up new hobbies painting, drawing etc with such stunning views.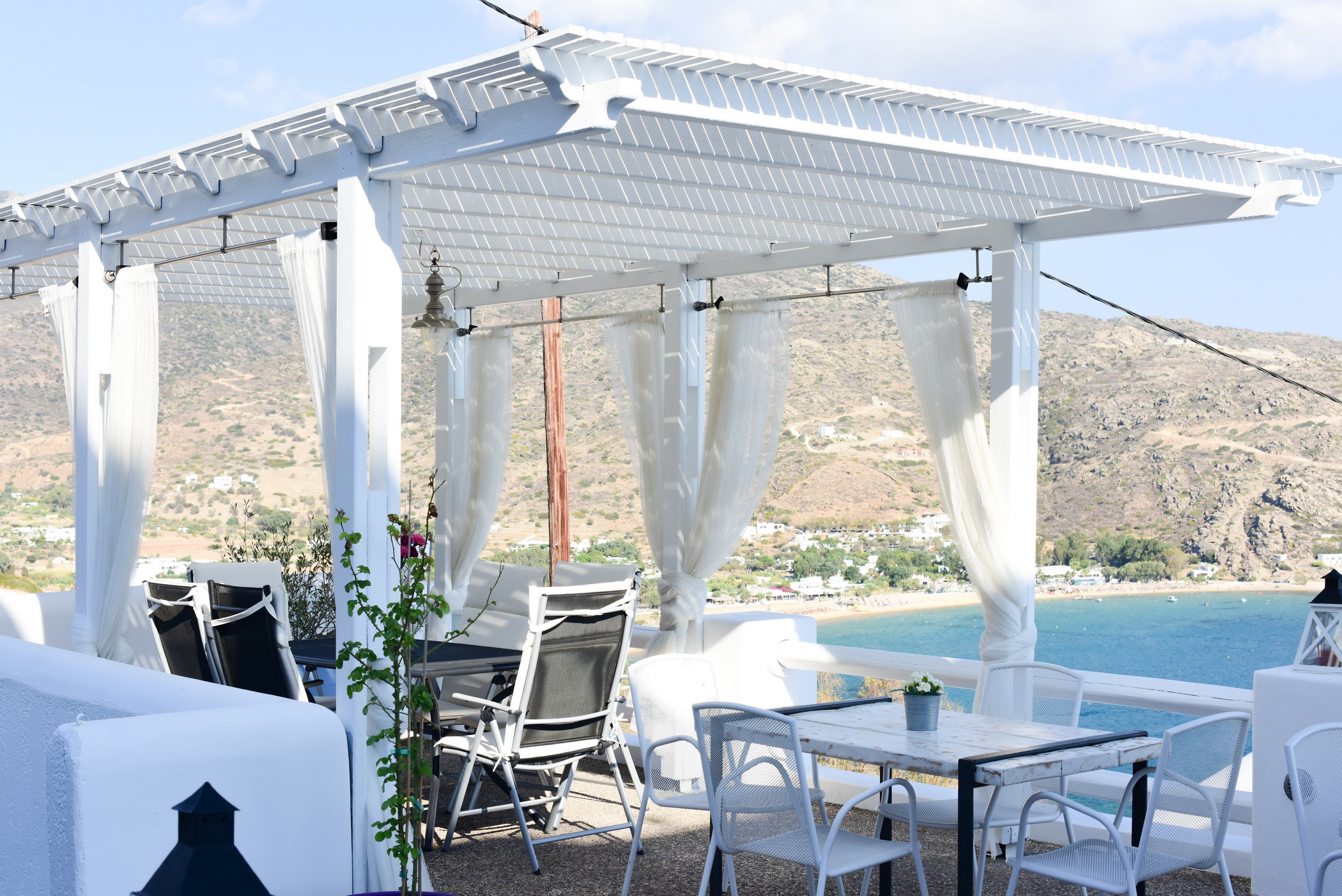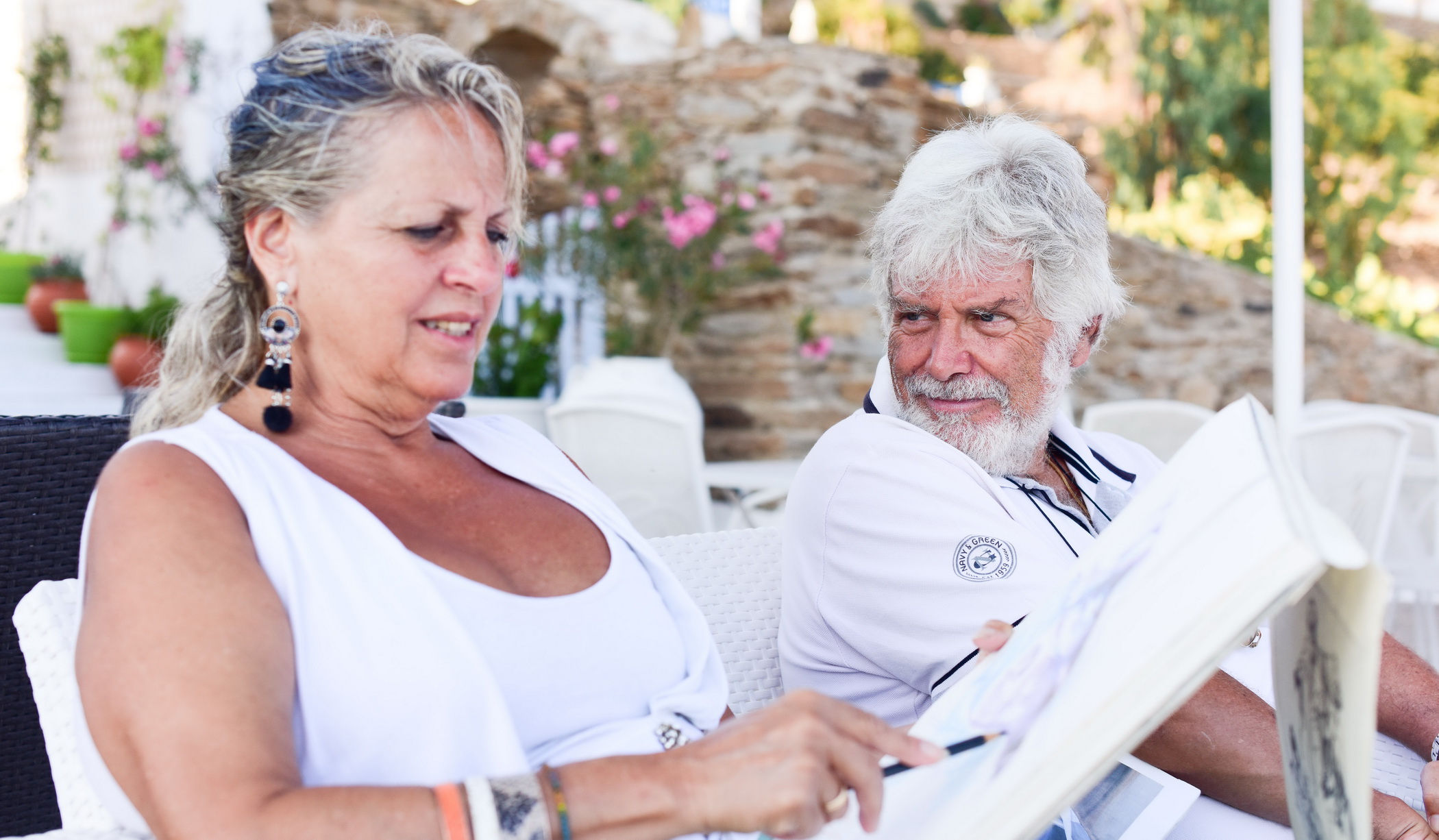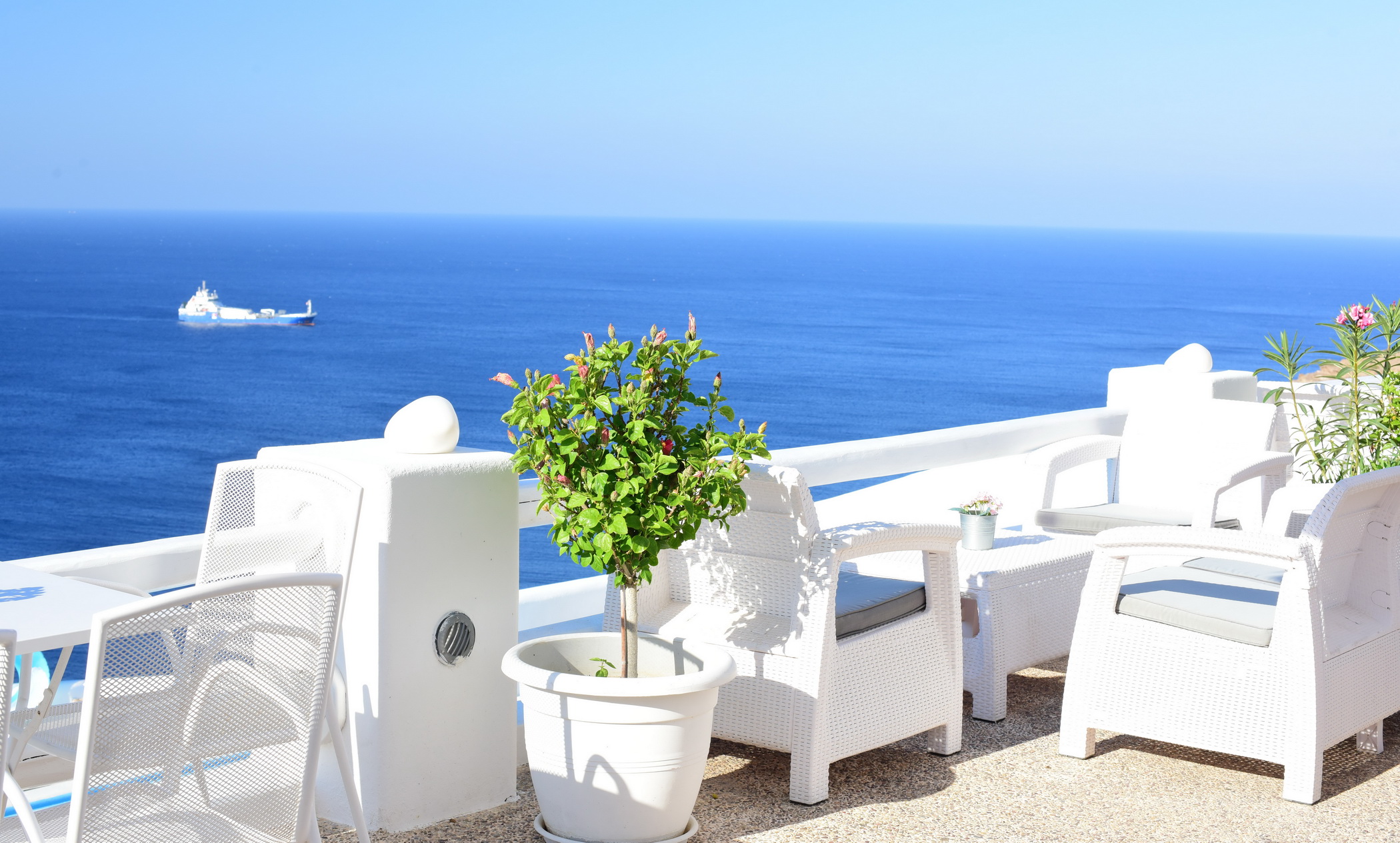 I cannot wait to return to IOS and I certainly cannot wait to see Dimitra and her special team at Petradi hotel.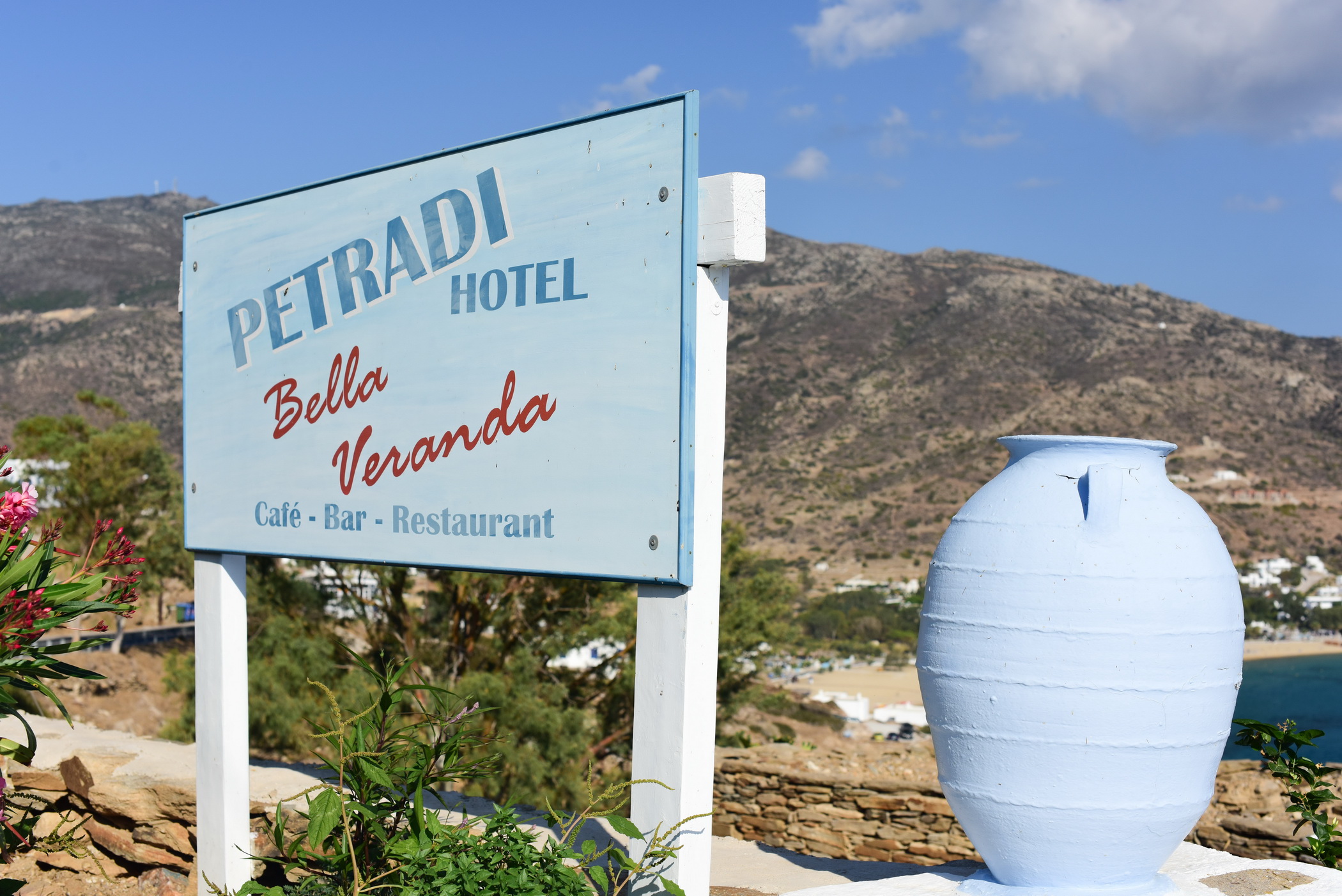 Happy travelling wherever you visit.
Sandra x