A day trip to Porto Rafti
Porto Rafti is a small coastal town just 35 kilometers southeast of Athens also very accessible direct day trip from Athens airport. The town  is primarily a place where local Greek families spend their summer, lots of Athenians have a summer home there too. Not so many tourists in the area although it is very close to the airport. With only a 20min drive from the airport it is a great little town to visit on a stop over too.
How we got there!
We enjoyed the coastal drive from Nea Makri but Porto Rafti is also accessible for a day trip from Athens International airport.
What to do there!
Take in the views
Coffee in a castle
Visit the port
Relax on the beach
visit Ag (St) Panton
Dine in a taverna
Go up high and view the homes around Porto Rafti
Many of the Athenian summer homes are built on the side of the hill over looking Porto Rafti.
Take a coffee break in a castle
We drove up to the top of one of the neighborhood areas and discovered a hidden gem, the Kastro – porto rafti. A medieval style castle cafe bar, serving meals and cocktails with a magnificent view of the town.
Stroll around the Port
Enjoy the beach
Porto Rafti boasts some of the cleanest beaches in the Athens area. During the summer months and over the weekends the beaches get full with Athenians visiting the area, also worth noting there can be serious traffic congestion during the weekend rush. There is however plenty of car parking space along the coast too.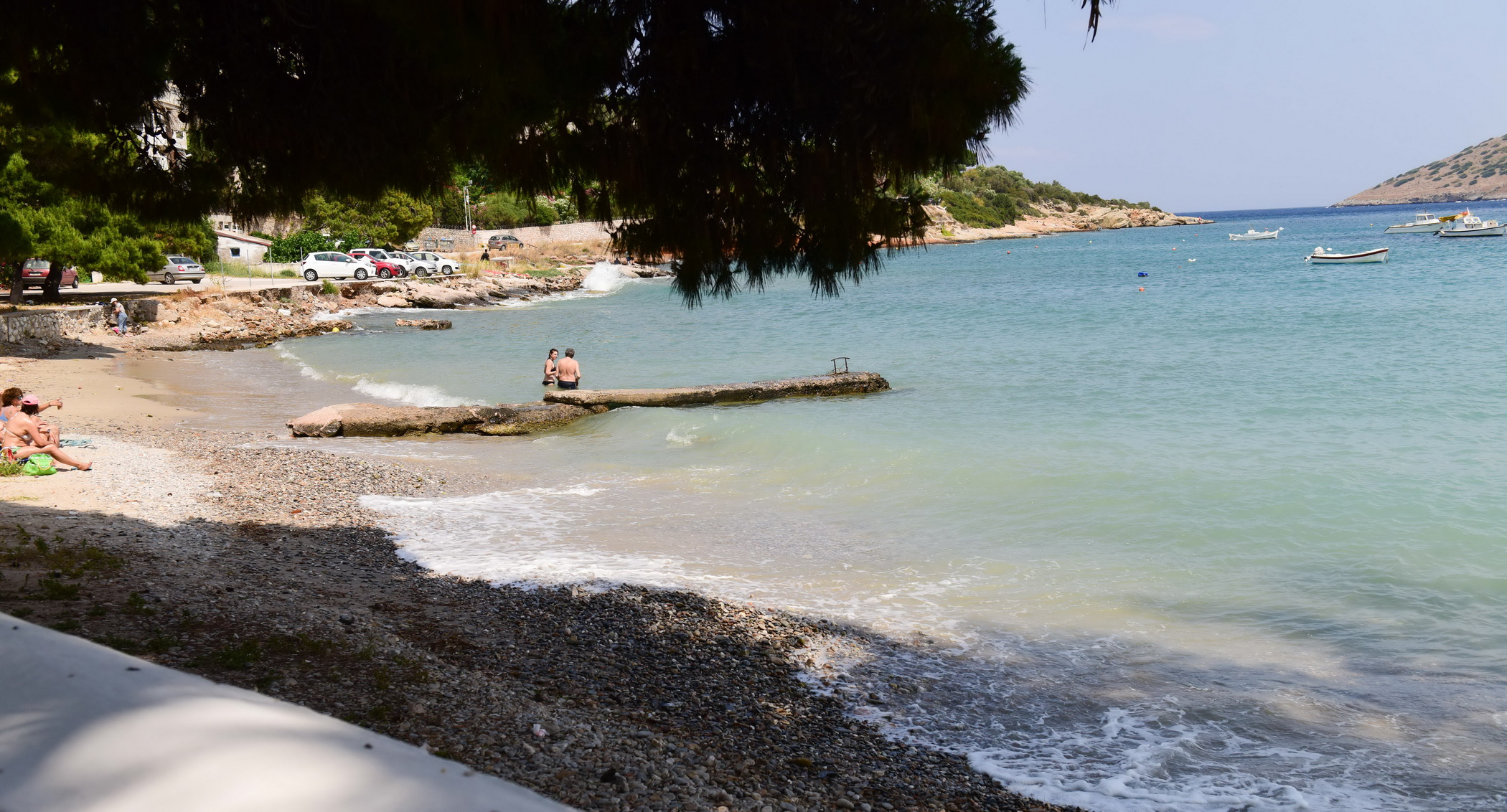 Visit the Church Ag Panton
Which ever place I visit in Greece I am always drawn to the uniqueness of their churches, big and small they are all so beautifully decorated and preserved. Ag Spyridon did not disappoint with the beach side location and often the  setting for a wedding or baptism.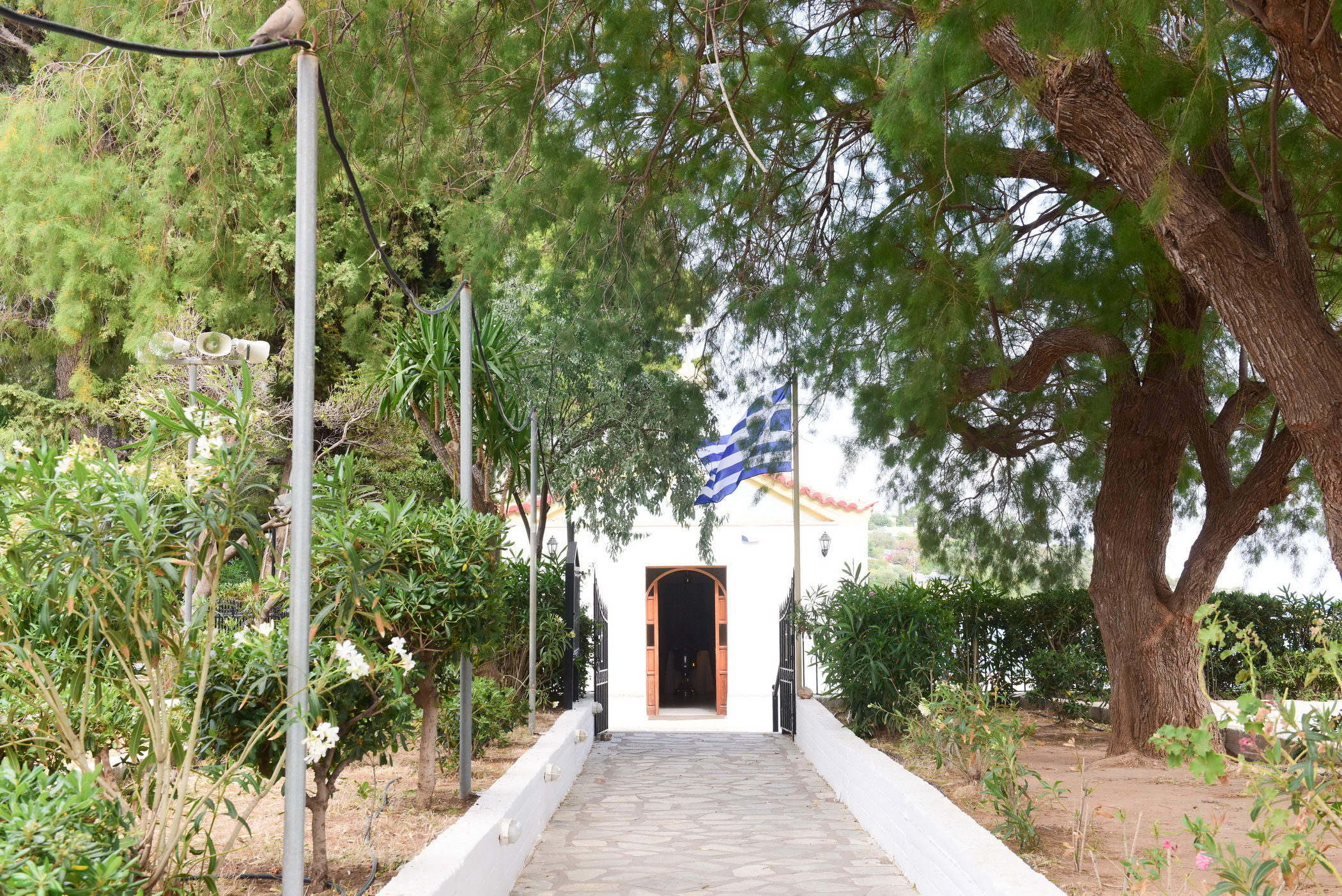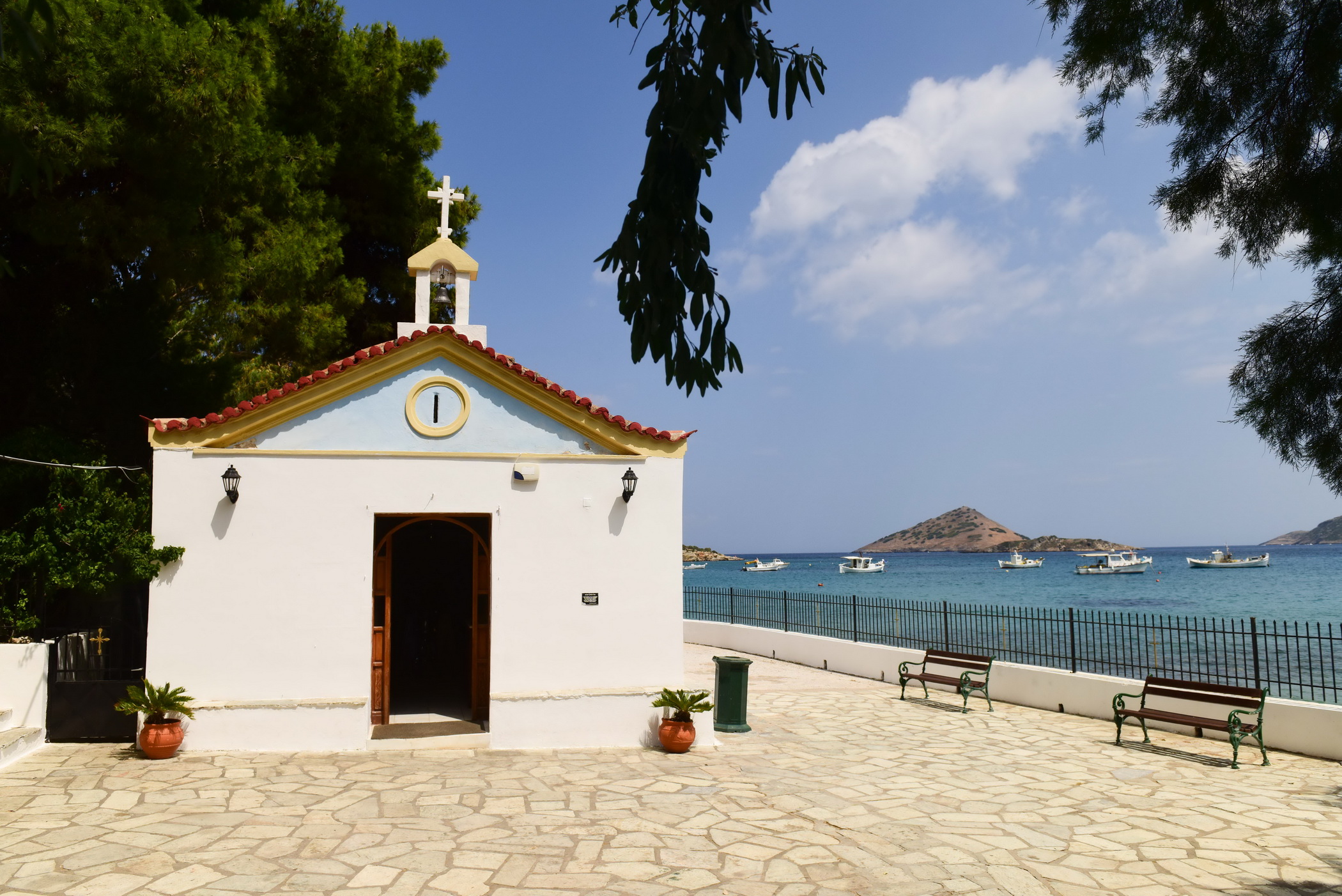 Eat at the sea/church side Taverna
Located alongside the church and beach we found the very delicious fish taverna. Serving typical Greek taverna food, it was very good quality and reasonalble priced, highly recommended.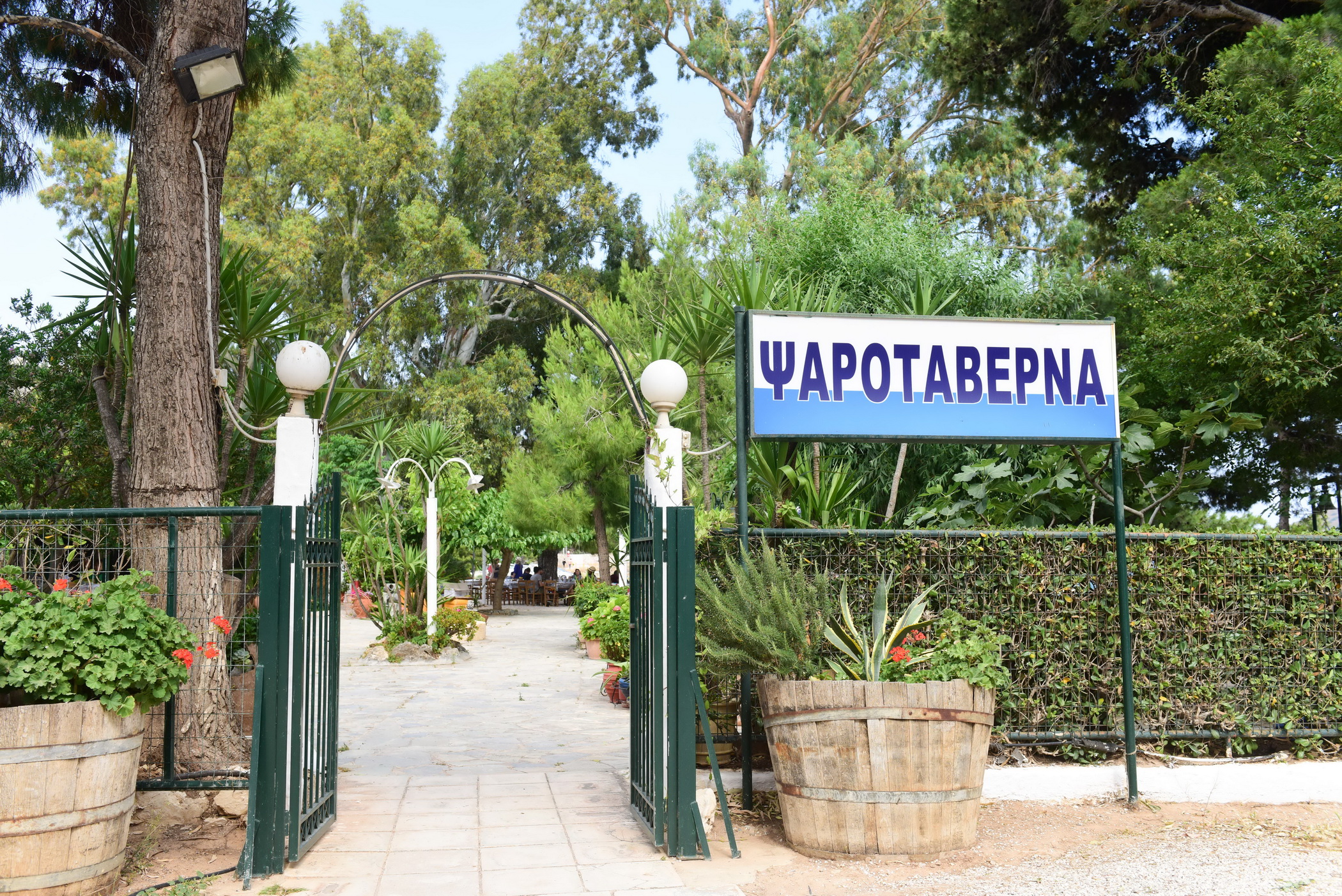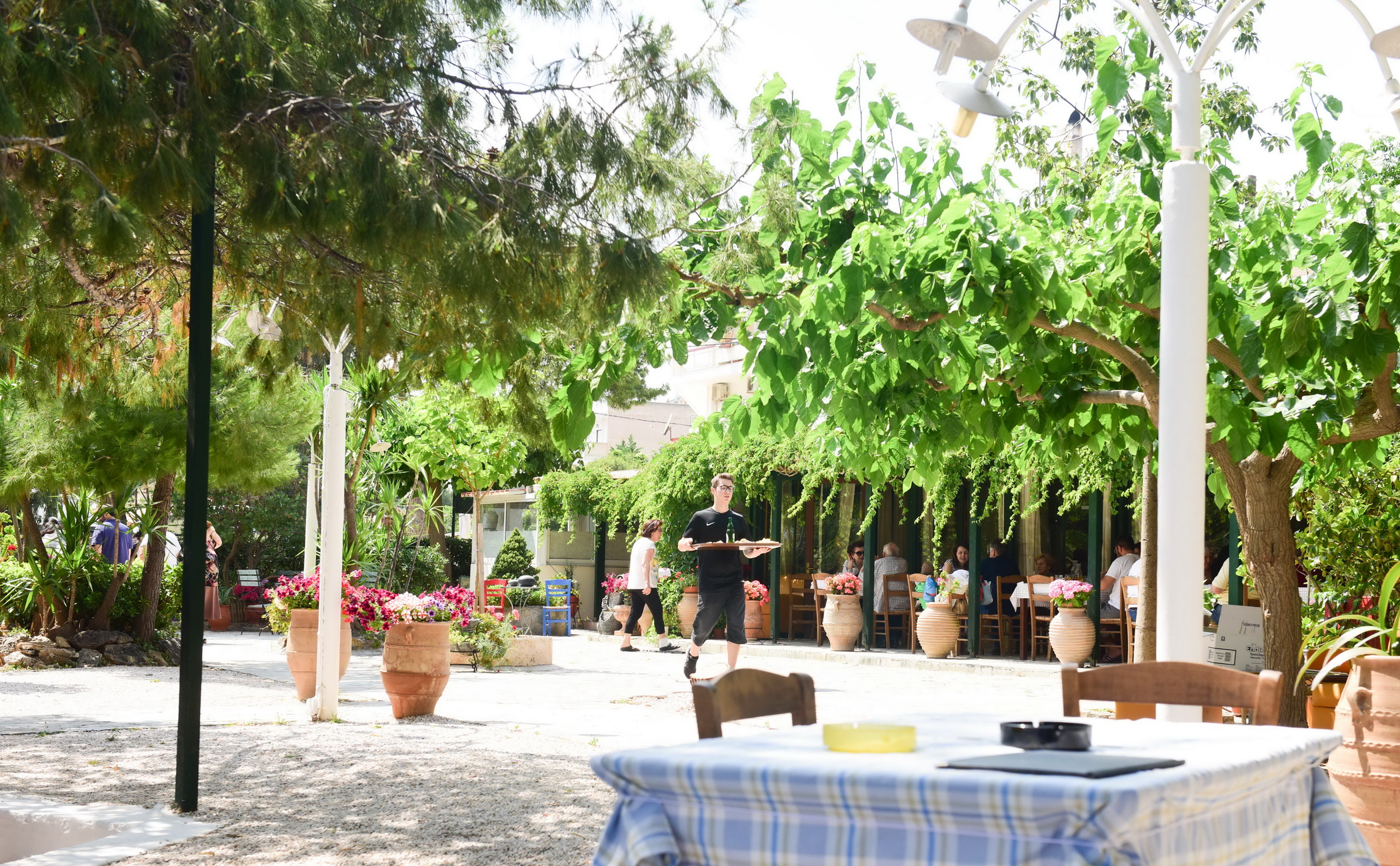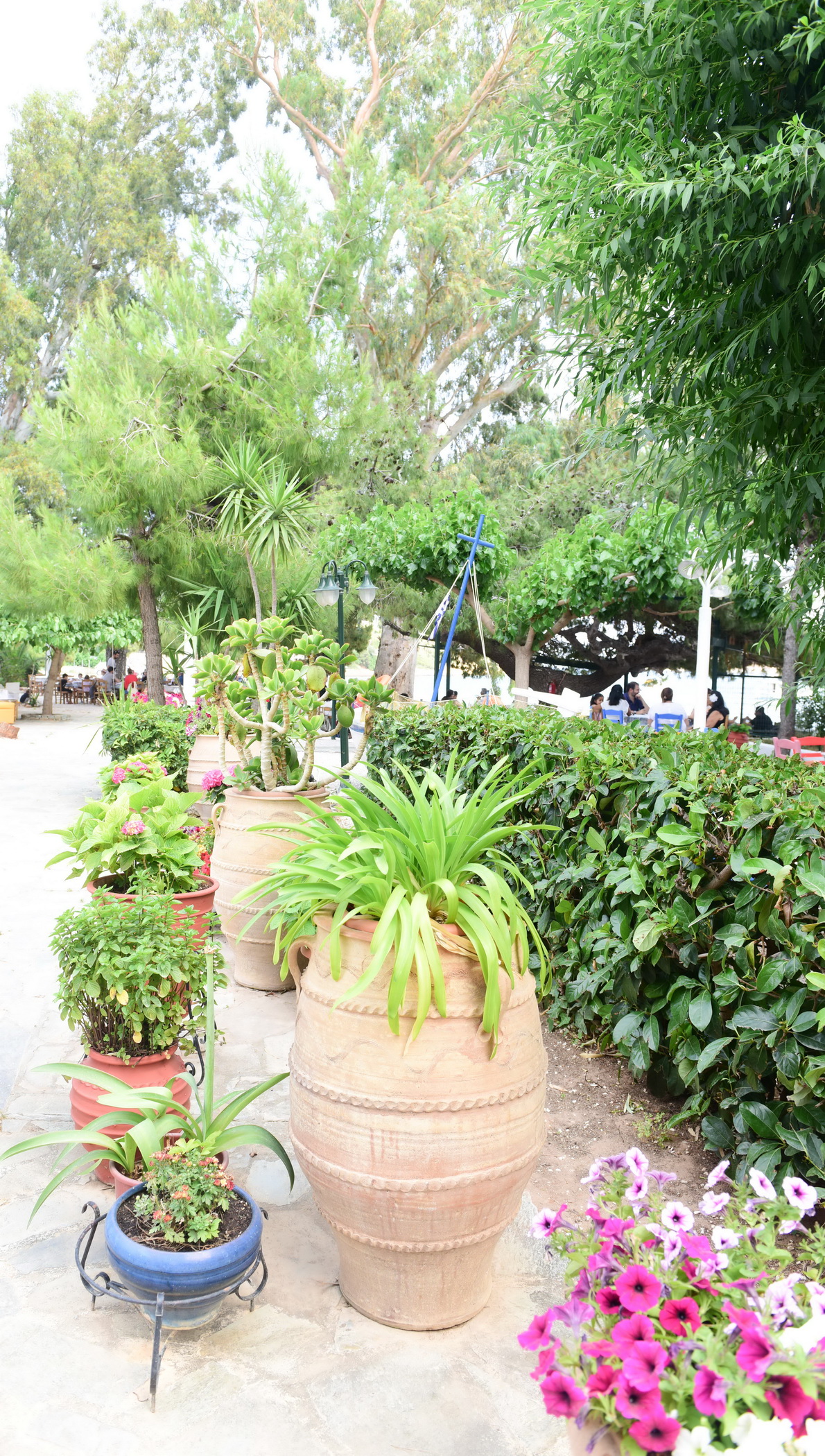 New post coming soon with more suggestions for day trips from Athens international airport.
I hope you enjoyed this little day out in Porto Rafti!
Safe travels
Sandra x