There are a million reasons why you would fall in love with Kephalonia and here are just a few of my reasons.
With direct flights for UK / most of Europe and  easily served by flights or ferries from Greece Kephalonia is the perfect summer escape.
Stunning beaches
Twinkle lights
Colourful houses
Sailing boats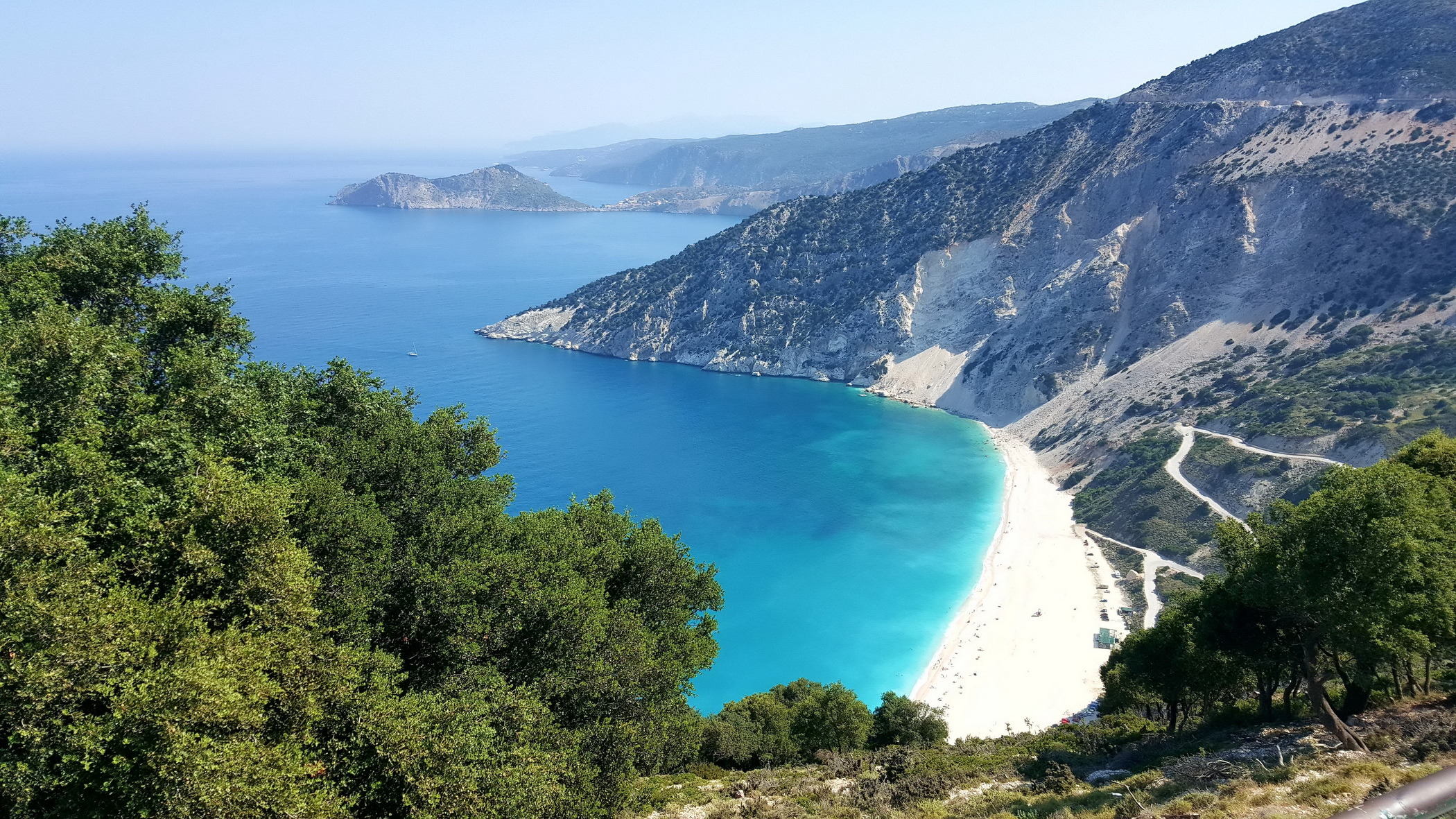 The island of Kephalonia is full of amazing beaches and my favourite is the blue flag award winning beach of Myrtos. With a stunning view from the top and a winding road to drive down you will not be disappointed with what you find. Be aware it is a large peble beach with a steep drop once you enter the water so take care if you are not a strong swimmer.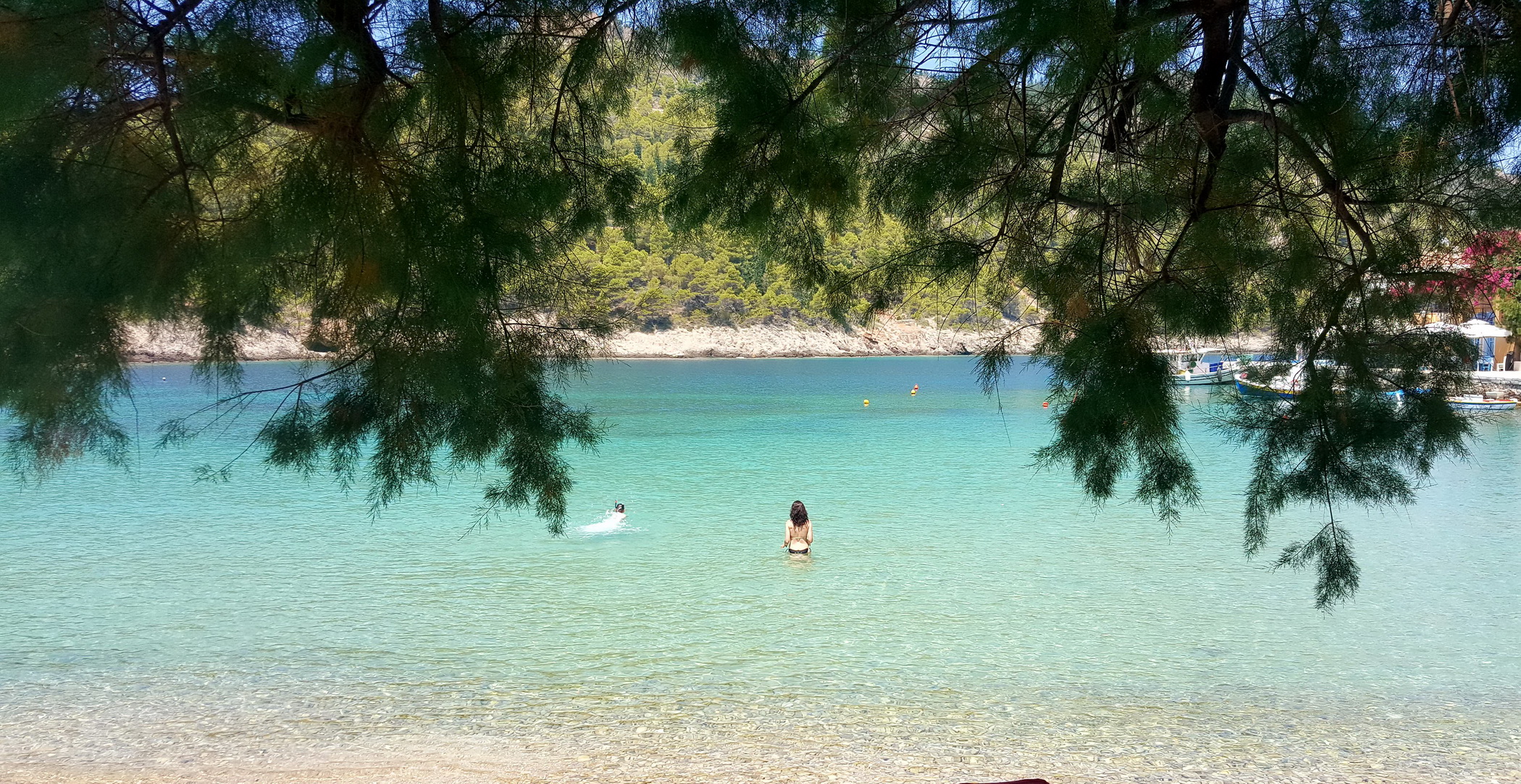 Fiskado village is full of picture perfect spots to take the perfect vacation photographs.  It comes alive with twinkeling lights when the sun goes down so be sure to hang around until after sunset. The edge of the sea is flanked by gorgeous tavernas & bars to take in the amazing view.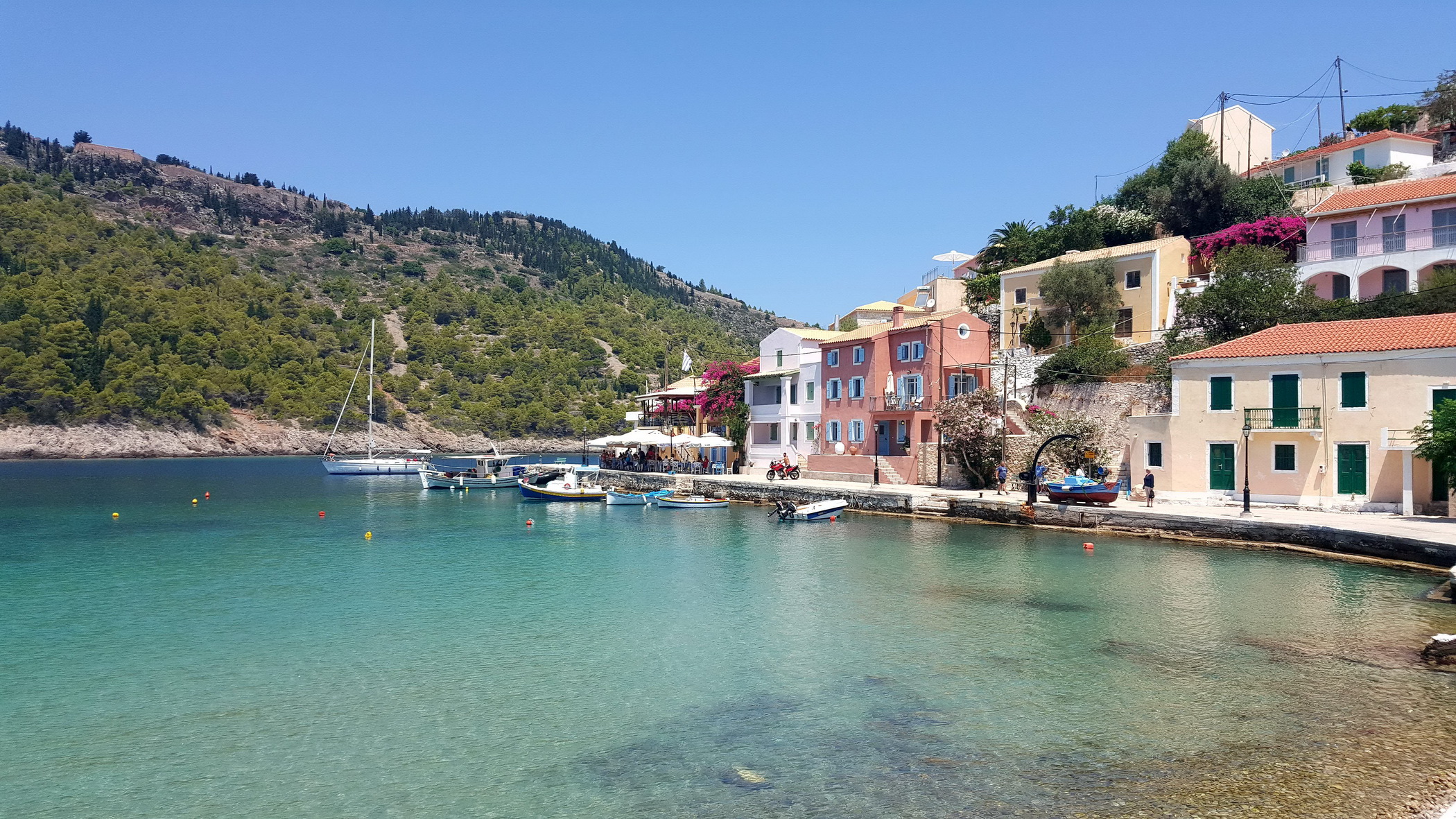 Along with lots of colourful houses and bougainvillea edged lanes you will find many spots for your travel photo shoots. With my camera in my hand I found kephalonia like most Greek islands  perfect for travel photographs.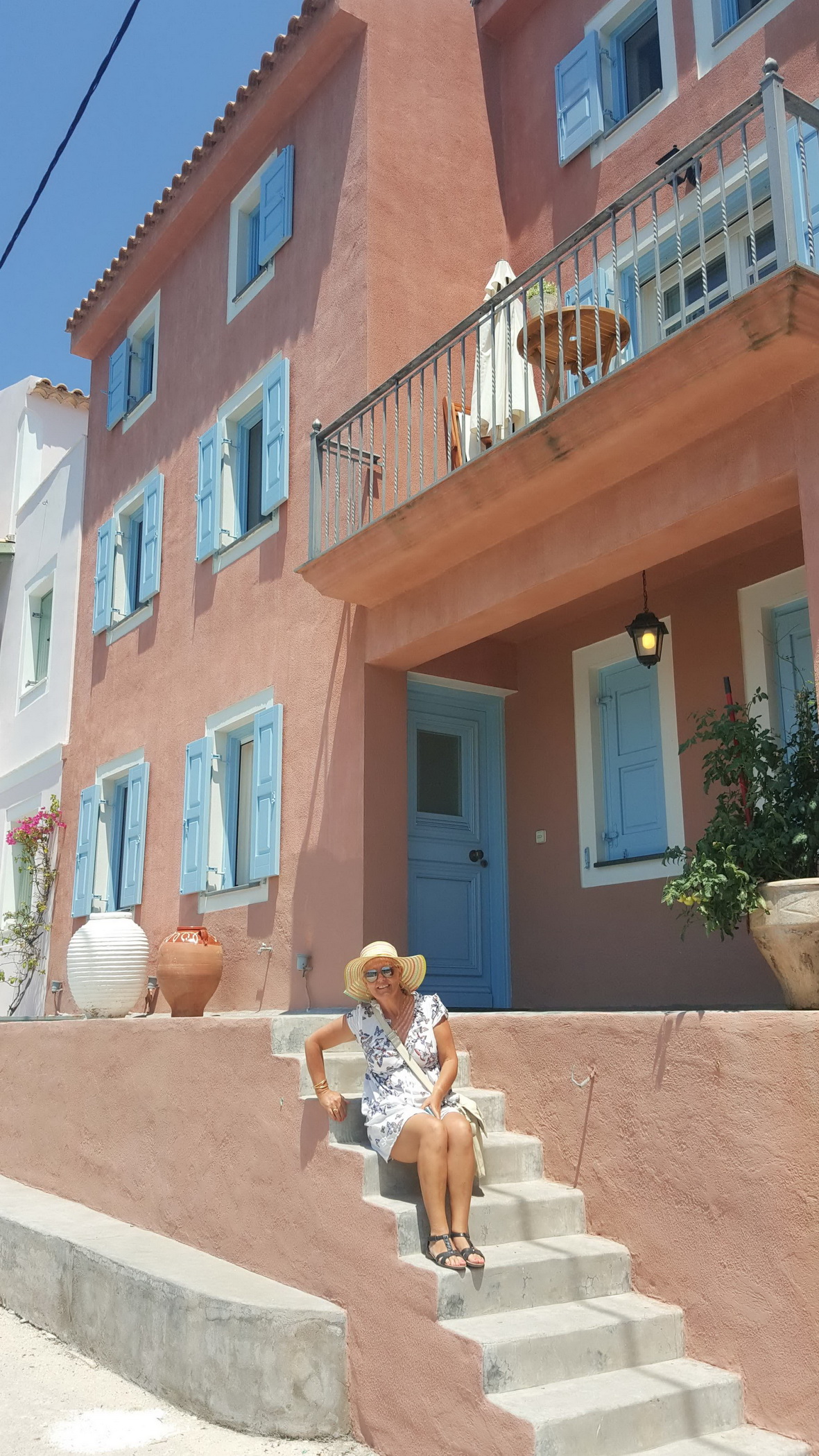 The most romantic way to view the entire island is to hire a sailing boat and sail around to view all the little bays and sample the delights Kephalonia offers. Kephalonia is the largest of the Ionian islands and the perfect size to sail around with so many places to stop along the way.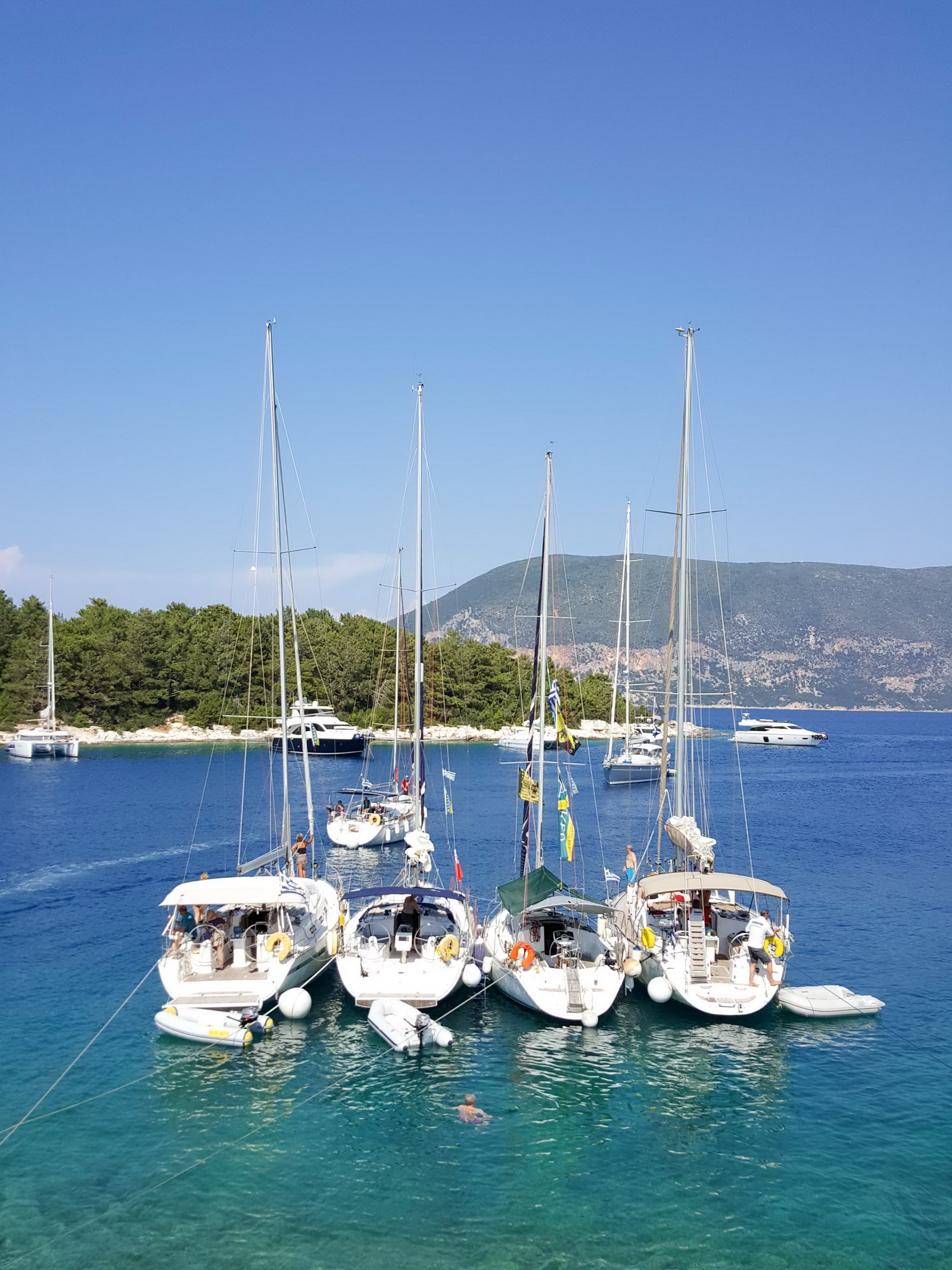 Sail away into the sunset with your loved one, I cannot wait to go back.
Safe Travels
Sandra x