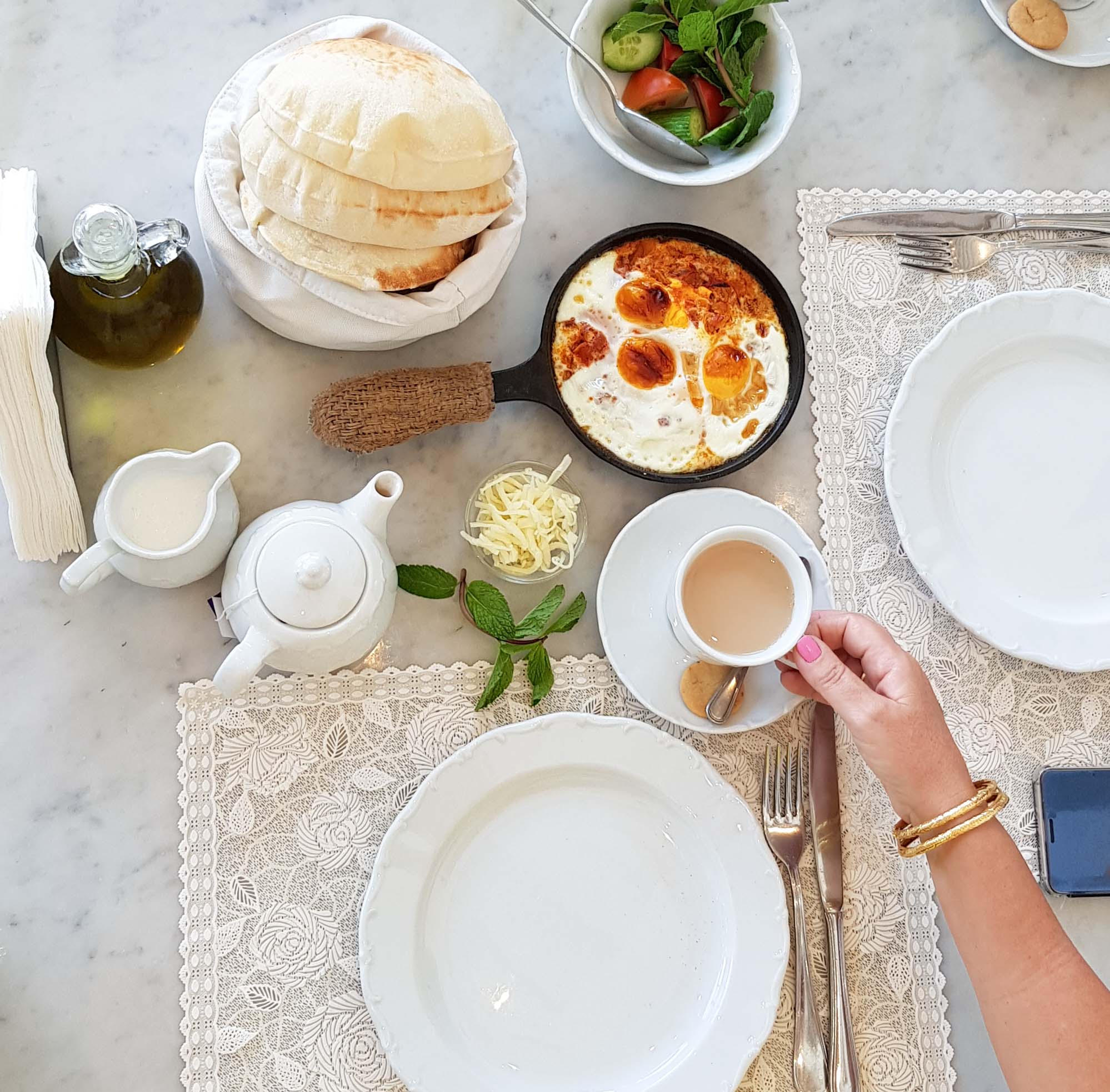 After living so long in the Middle East I have many favourite dishes and one that I will take home with me and recreate with a Greek twist is Shakshuka. This is a traditional rustic Arabic dish very easy and cheap to make. It is mainly made from poached eggs over tomatoes sauce , cooked in the oven in a cast iron pan.   it is very nutritious , tasty and suitable to serve for breakfast, lunch or dinner.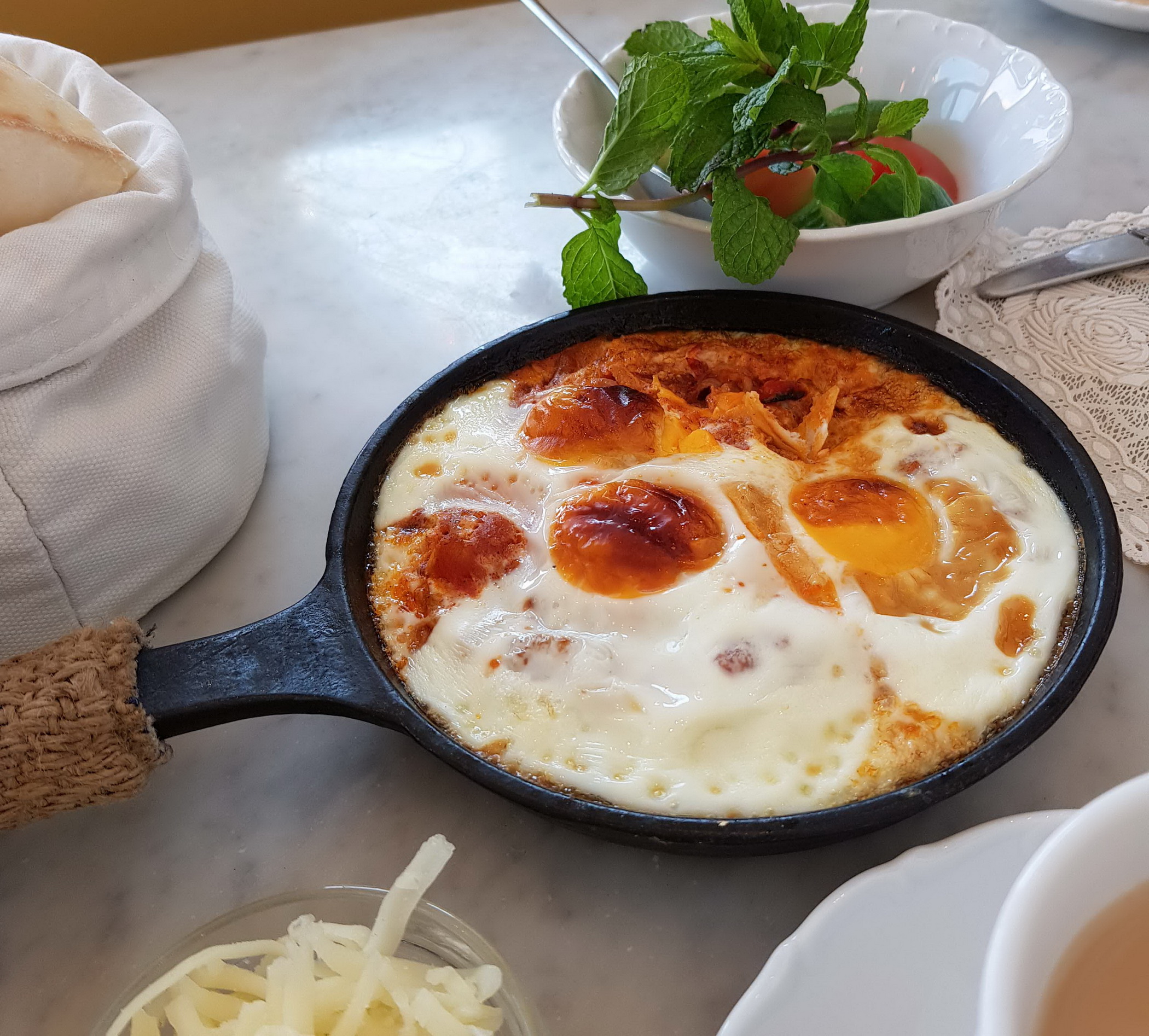 Many of the restaurants in Dubai have their own take on this dish adding different herbs and spices to give it a warm chilli kick too. We enjoyed breakfast in the wonderful surroundings of Zahr El Laymoun restaurant in Souk Al Baha – Dubai Mall.
Do you have a favourite Middle Eastern dish? Please share and where to try it !!!
Safe Travels
Sandra x