Sarakiniko

Medusa

Kleftico

Mandraki

Ostria

I visited the Greek Island of Milos last summer with my family and we had such a delightful time, we all feel it is an island we Must return too soon. Like lots of Greek island it is such a stunning location for the perfect travel photos and here are a few reasons why !
How to get there.
During the summer months there are  2 daily flights from Athens and 3 fast ferry boats from Pireaus along with various other options to hop on a ferry from a nearby island too.
5 reasons why !
Sarakiniko with its Luna landscape and enchanting natural beauty. This location is the perfect place for a fashion or vacation  photo shoot. We drove to it but you can take the boat also, however I think to truly engage with this magical area you must walk around and discover all the little

crevices

.
The Medusa restaurant a little hidden gem in the fishing village of Mandraki . If you are a fan of octopus or just want to give it a try you simply must make a stop at this spot. After you enjoyed lunch and the fabulous views you really must walk down the rocks to the tiny fishing village below and take some great vacation photos.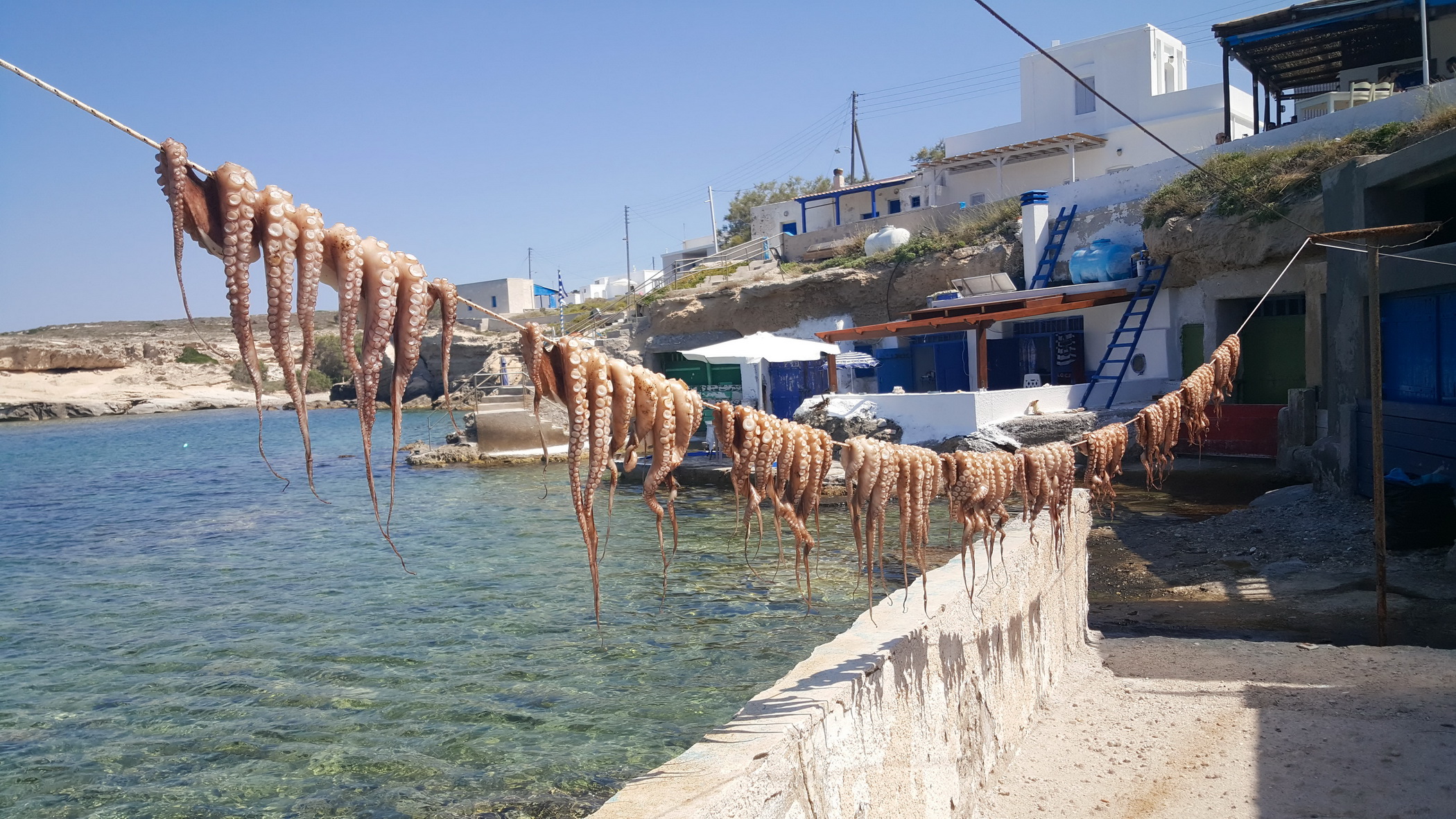 The stunning rock formation of Kleftiko  ( the old

pirates

hang out) you simply have to take a boat trip and swimming in the crystal clear blue waters are an absolute must in this idyllic spot. I am not a strong swimmer and would usually shy away from deep water but this was so calming and inviting I just had to give it a go. We took the Delphinia boat tour which was perfect  if you want something that is low key! We stopped and snorkeled twice and had a very relaxing trip! The crew were helpful, funny and kind and I can

highly recommend it.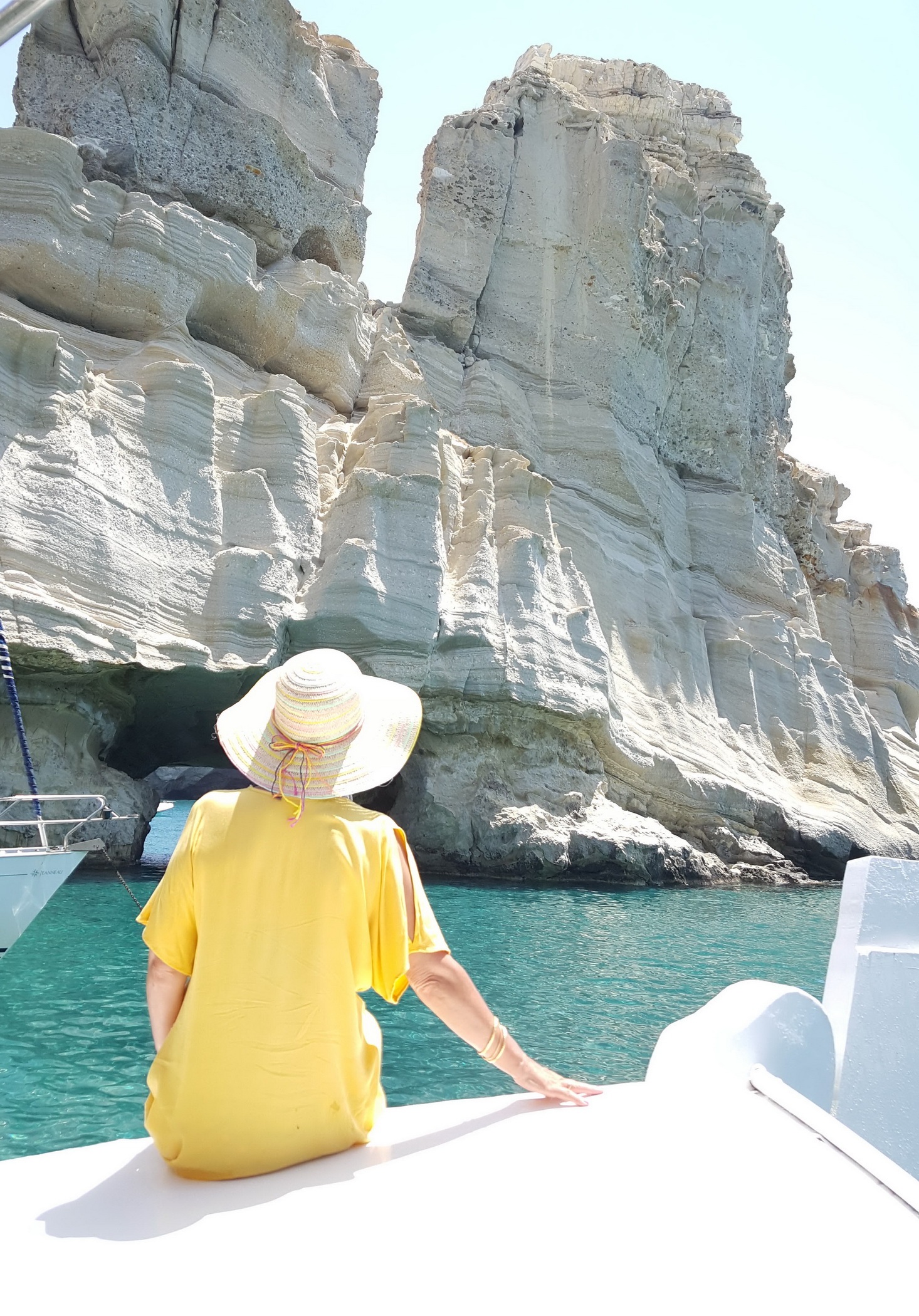 Most of the Greek islands are so photogenic but Milos really stands out with much more colour than the big boy neighbors of Mykonos and Santorini. The fisherman's houses in Mandraki and Klima with their colourful doorways make the perfect spot for a vacation photo shoot. Check out this great blog post on Klima Fishing village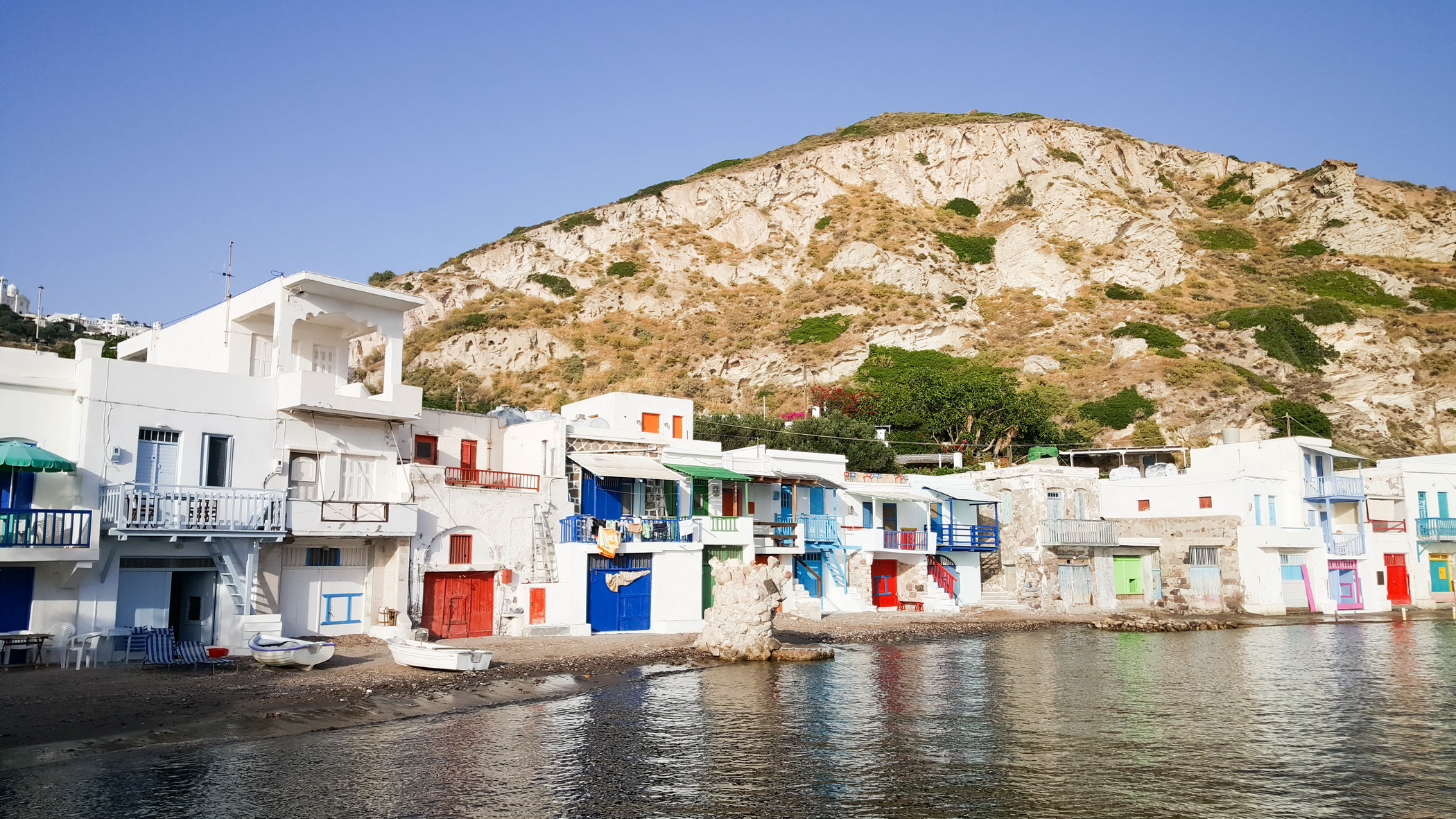 Finally the wonderful Ostria Hotel , situated in the port of Adamas , with excellent sundowner views and just a short walk from the bars and restaurants we really found the perfect place for our family stay. The hotel staff were so friendly and helpful and full of true Greek hospitality I can highly recommend anyone visiting the island to stay here.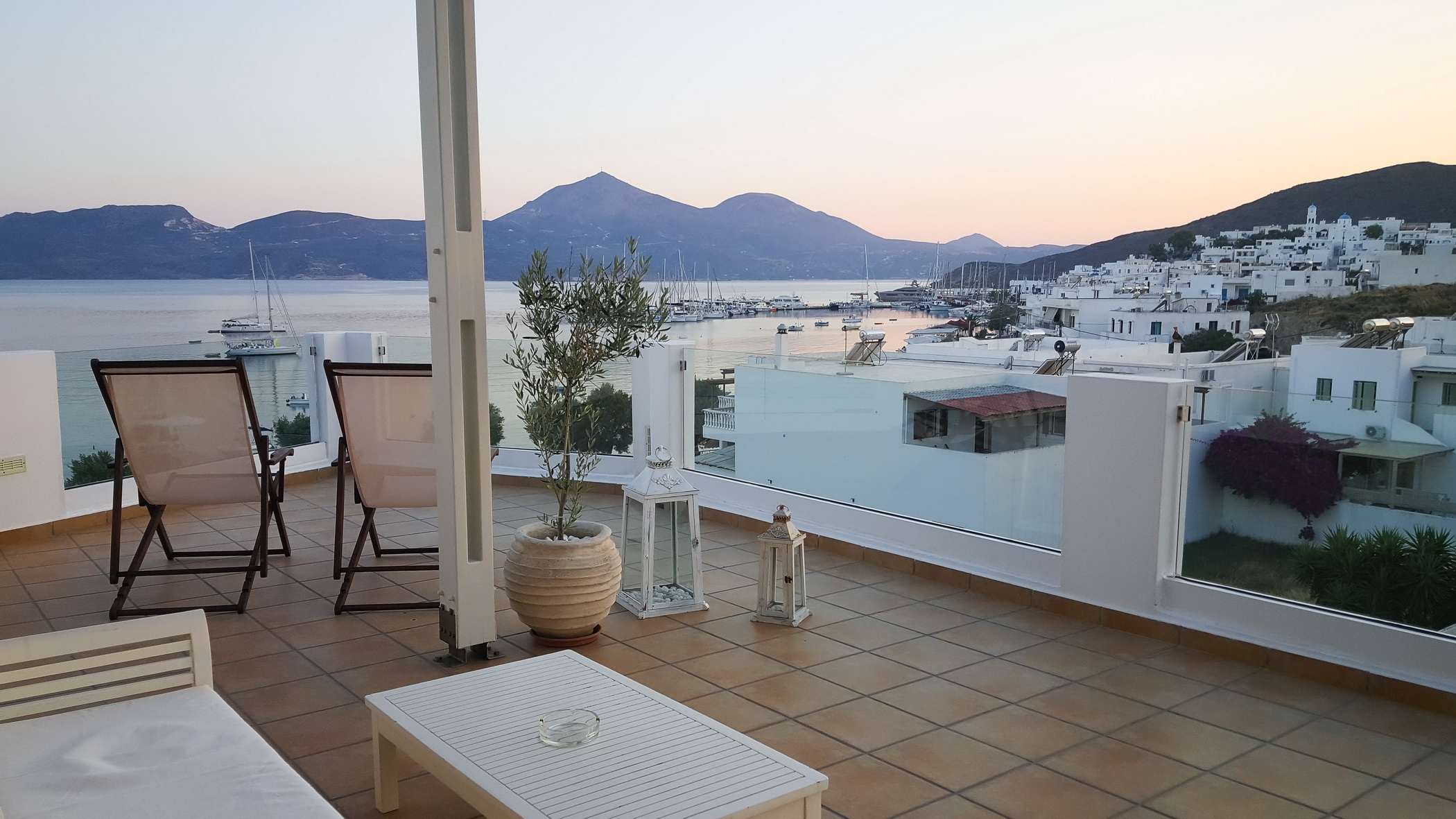 With so much of the Island we left undiscovered I truly cannot wait to return and continue searching for new spots to discover !!!
Which is your favourite Greek Island?? I am on a mission to start ticking them off one by one.
Safe travels !
Sandra x