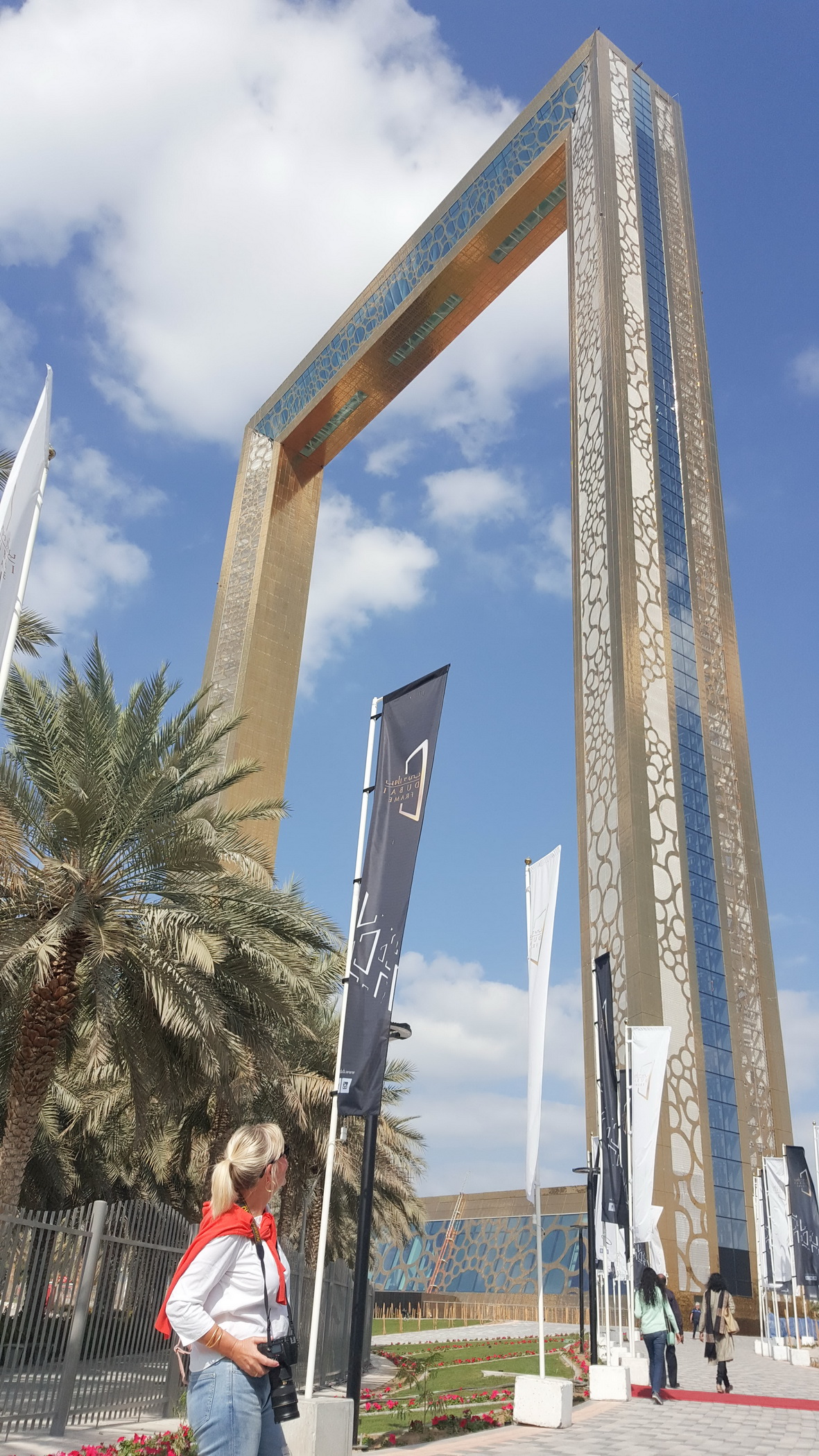 Welcome to Dubai's latest attraction The Dubai Frame. This attraction only opened January 1st 2018 and is already getting great reviews and I can see why. Standing 150mtrs high and 93mtrs wide it dominates the landscape at the Zabeel Park. I am not fond of heights and I was a little nervous going up in the elevator but I was relieved when we got to the top just how spacious and secure it felt. I personally did not look down the glass floor panel exposing the view below but it is a great feature for the more daring visitors.
Tickets just 50dhs per adult 20dhs per child and well worth the money.
Covered in 15,000 sq meters of gold cladding this structure certainly catches the eye in the Dubai sunshine.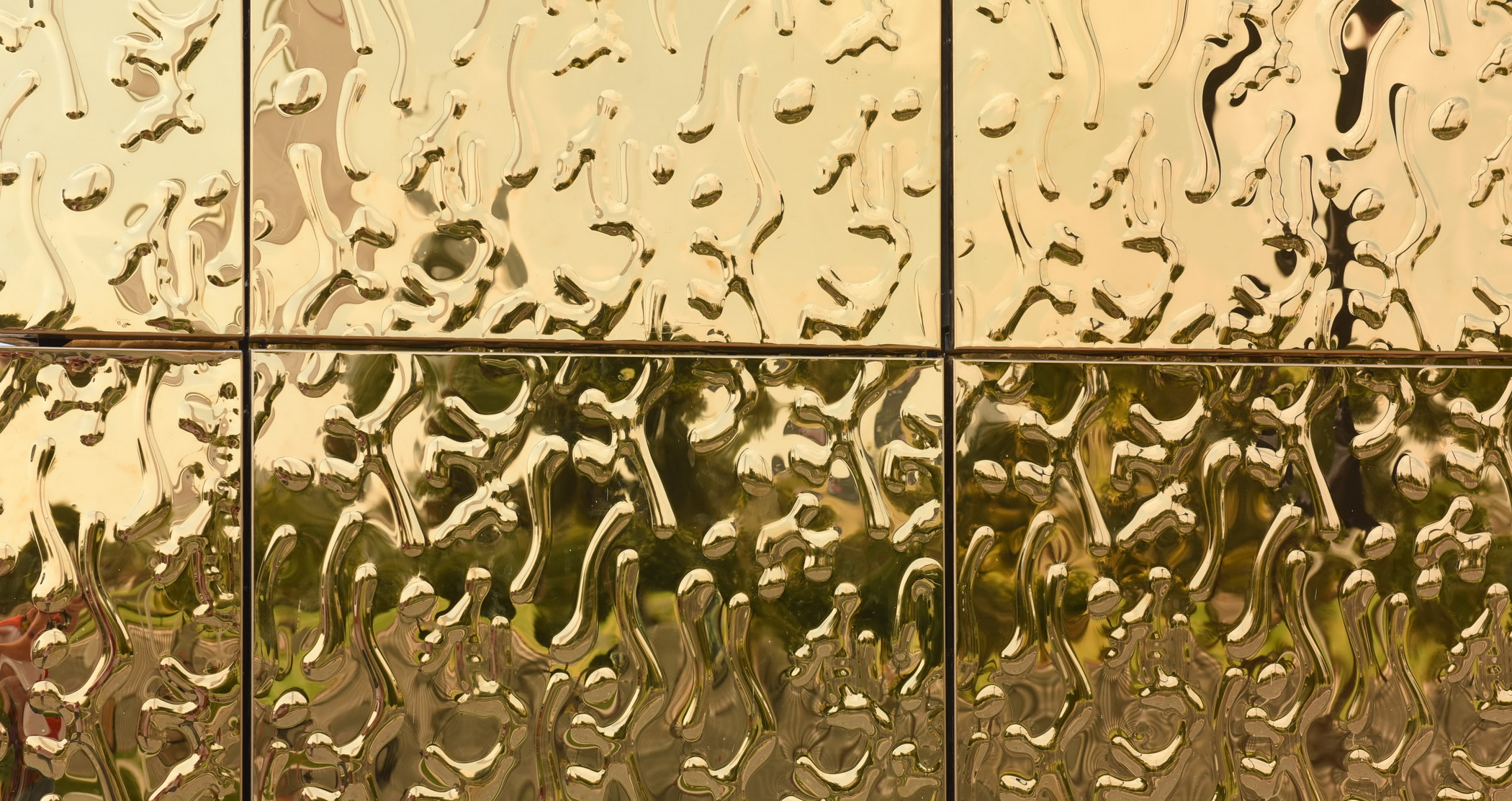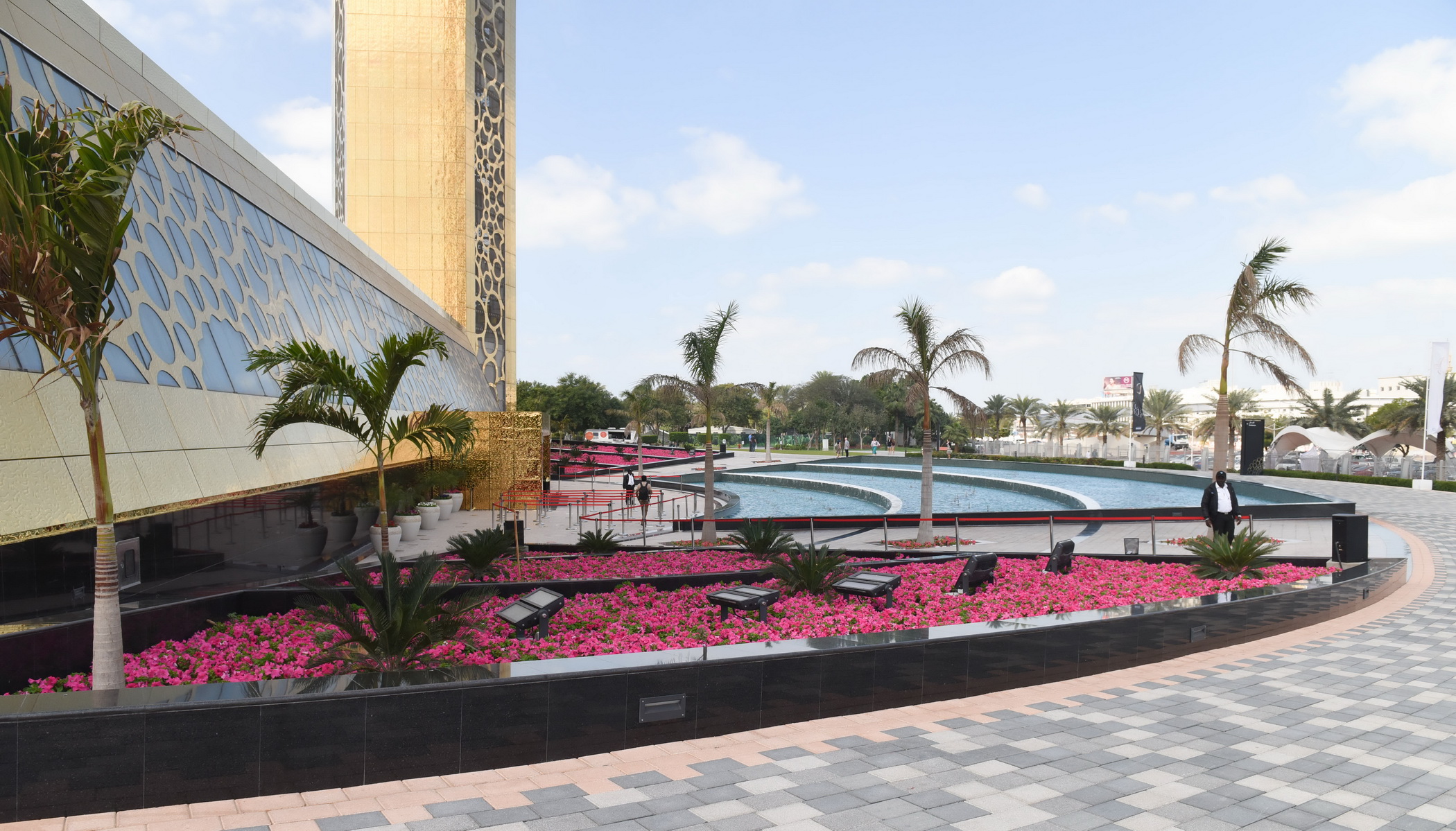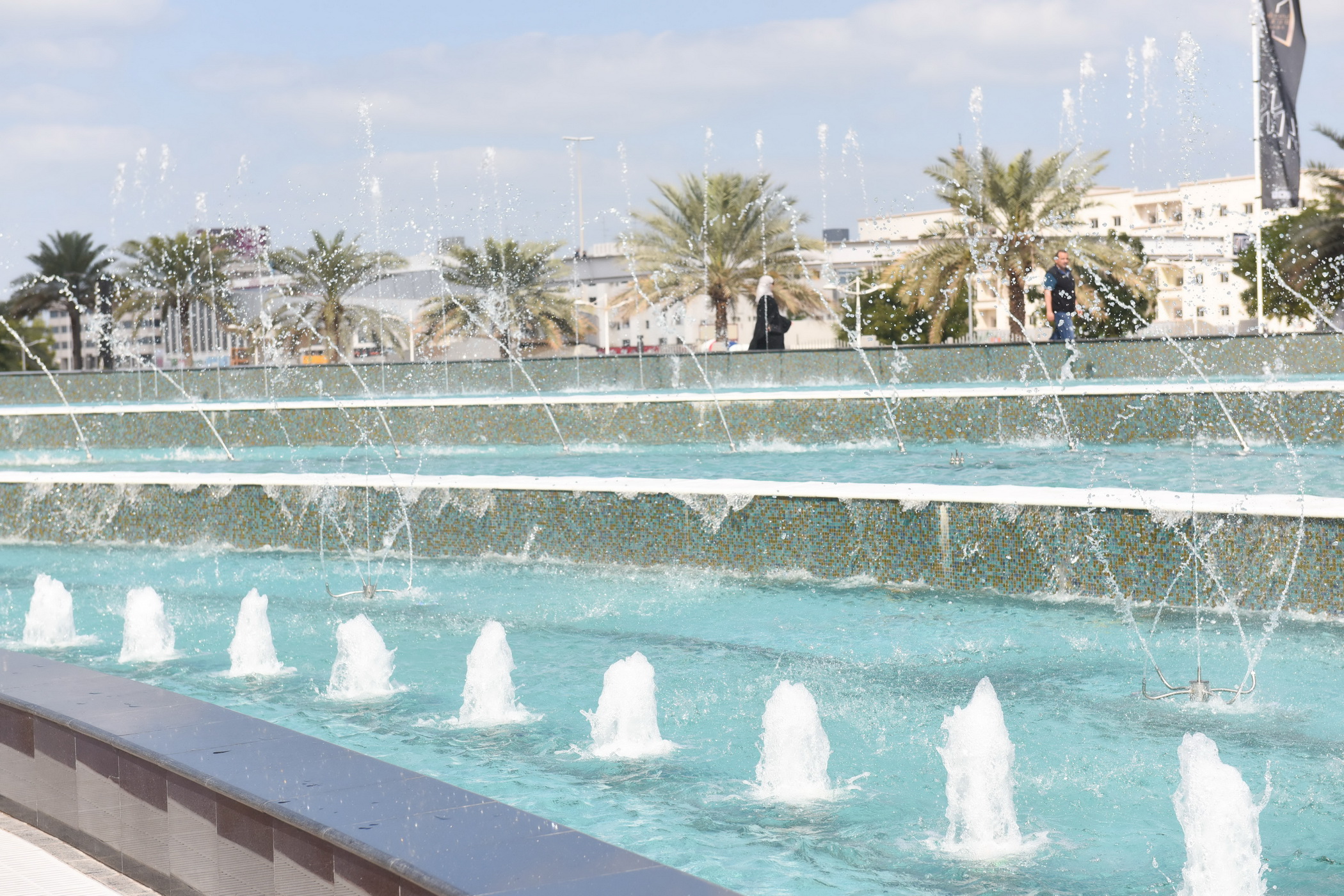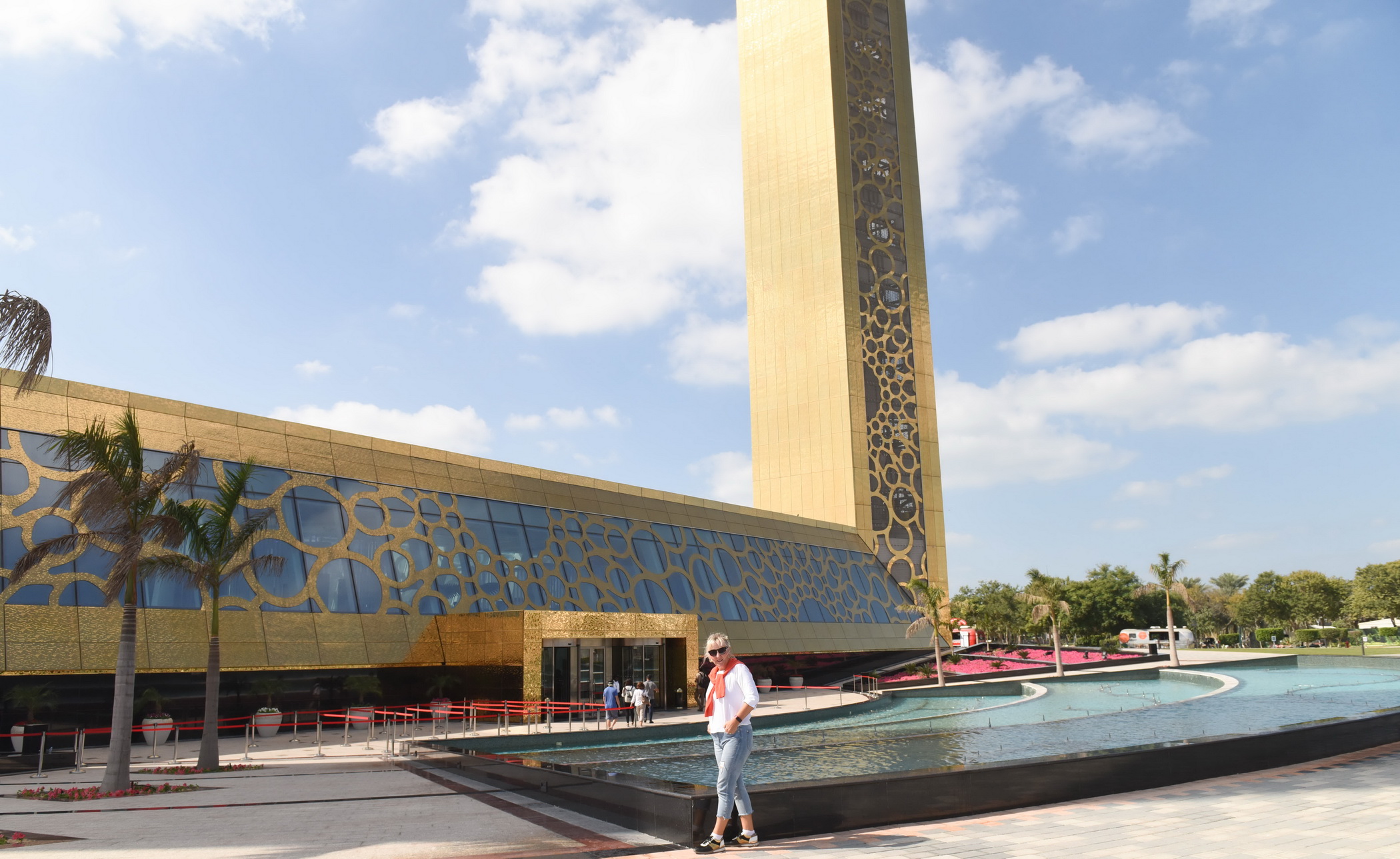 Inside there is a museum before you enter the lift showcasing the transformation of Dubai and what the future looks like for this ever growing city.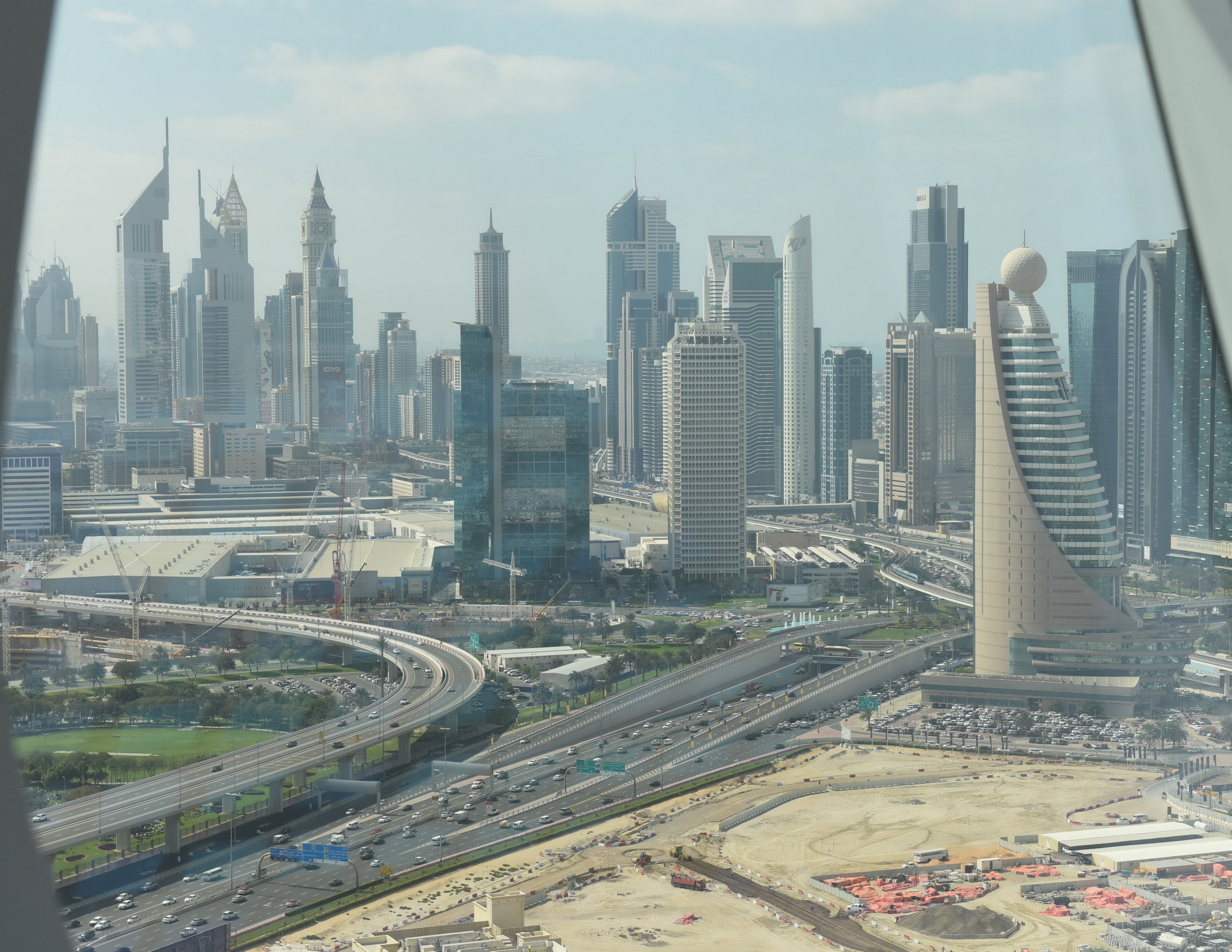 With 360 degrees views around Dubai it certainly is breath taking.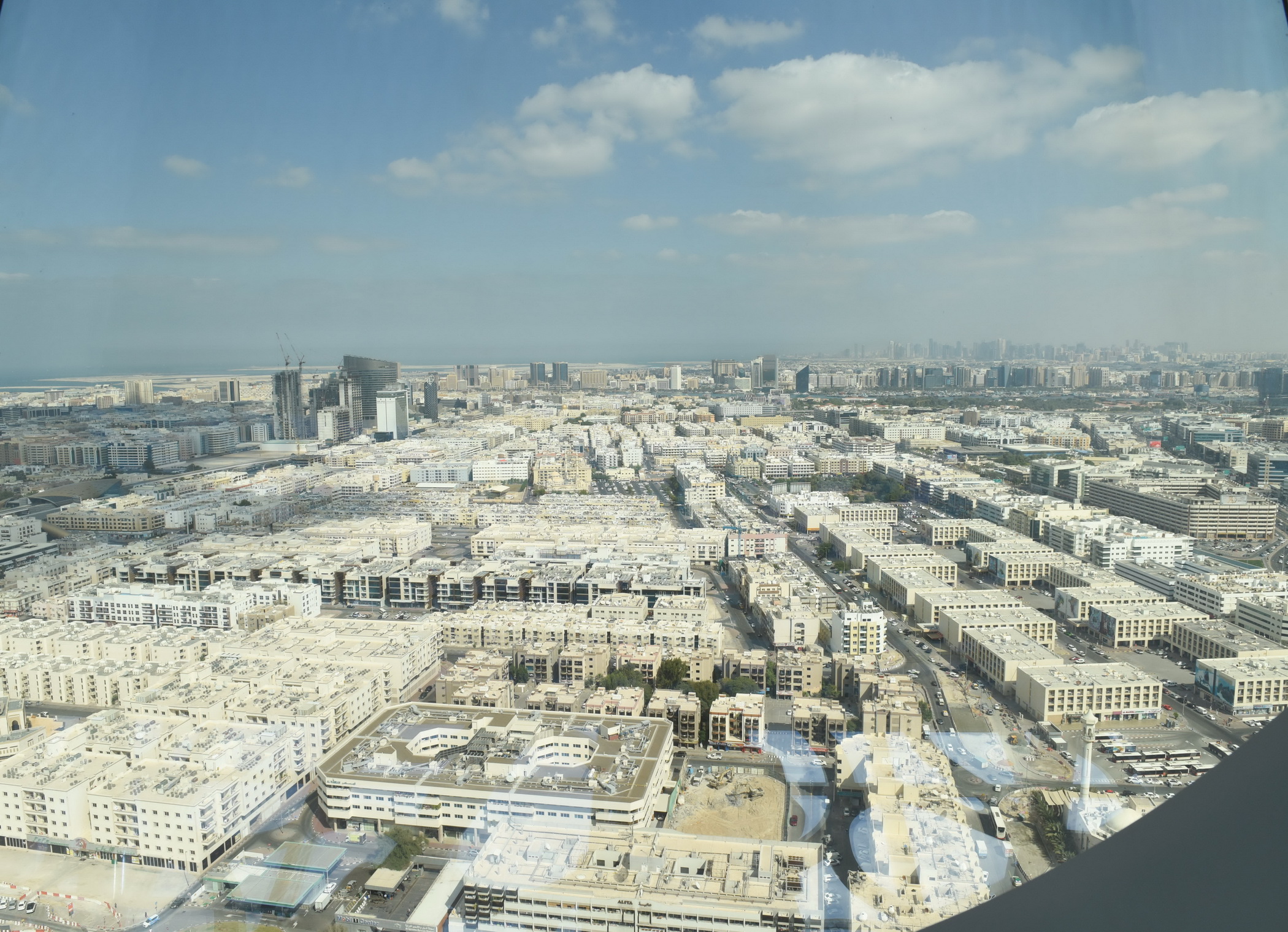 There is a small coffee shop at the top which I am sure must be the highest Yamanote Sweet Cafe. with their great coffee and cheeky face treats.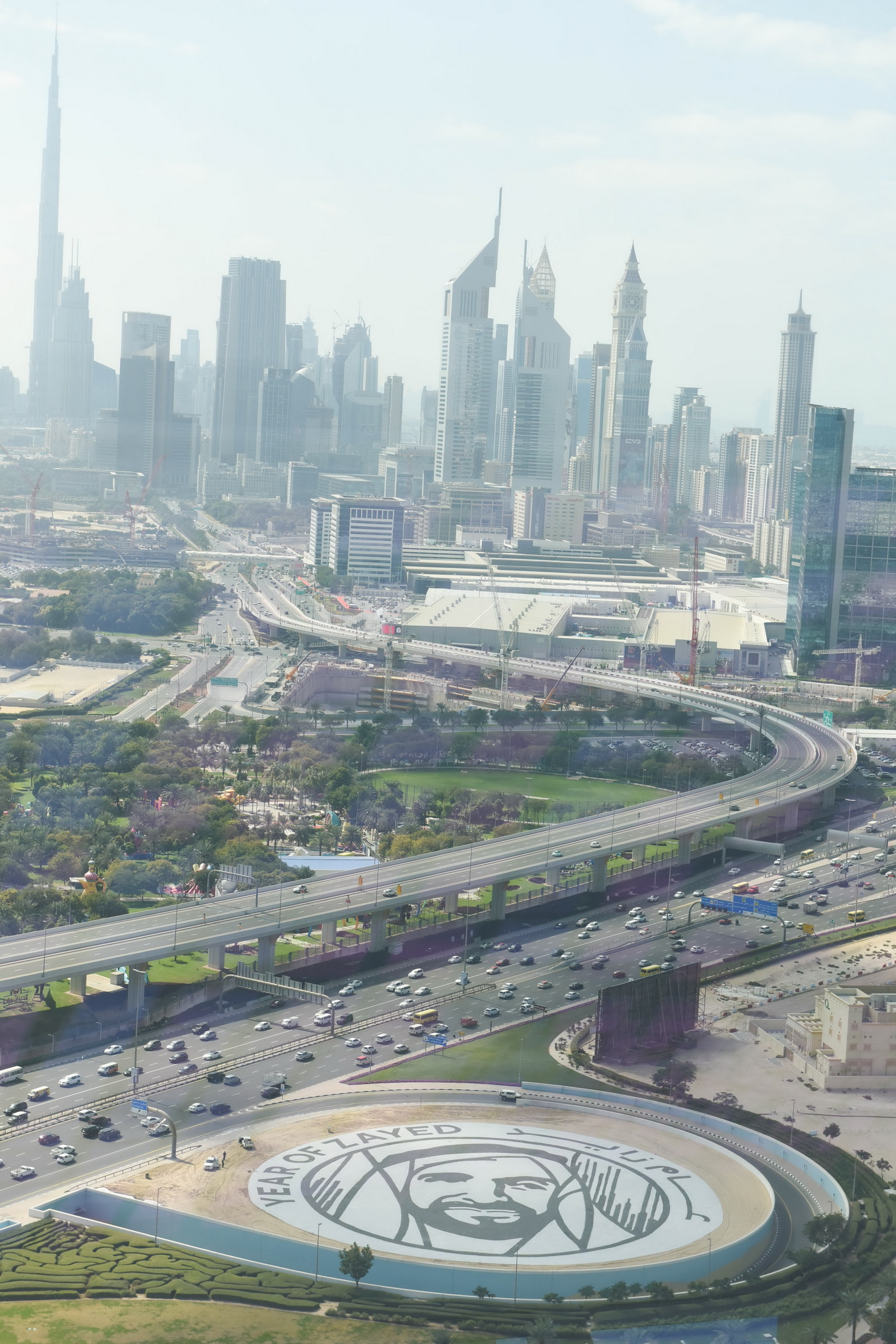 Such a great view of the tribute to 2018 the year of HRH Sheikh Zayed.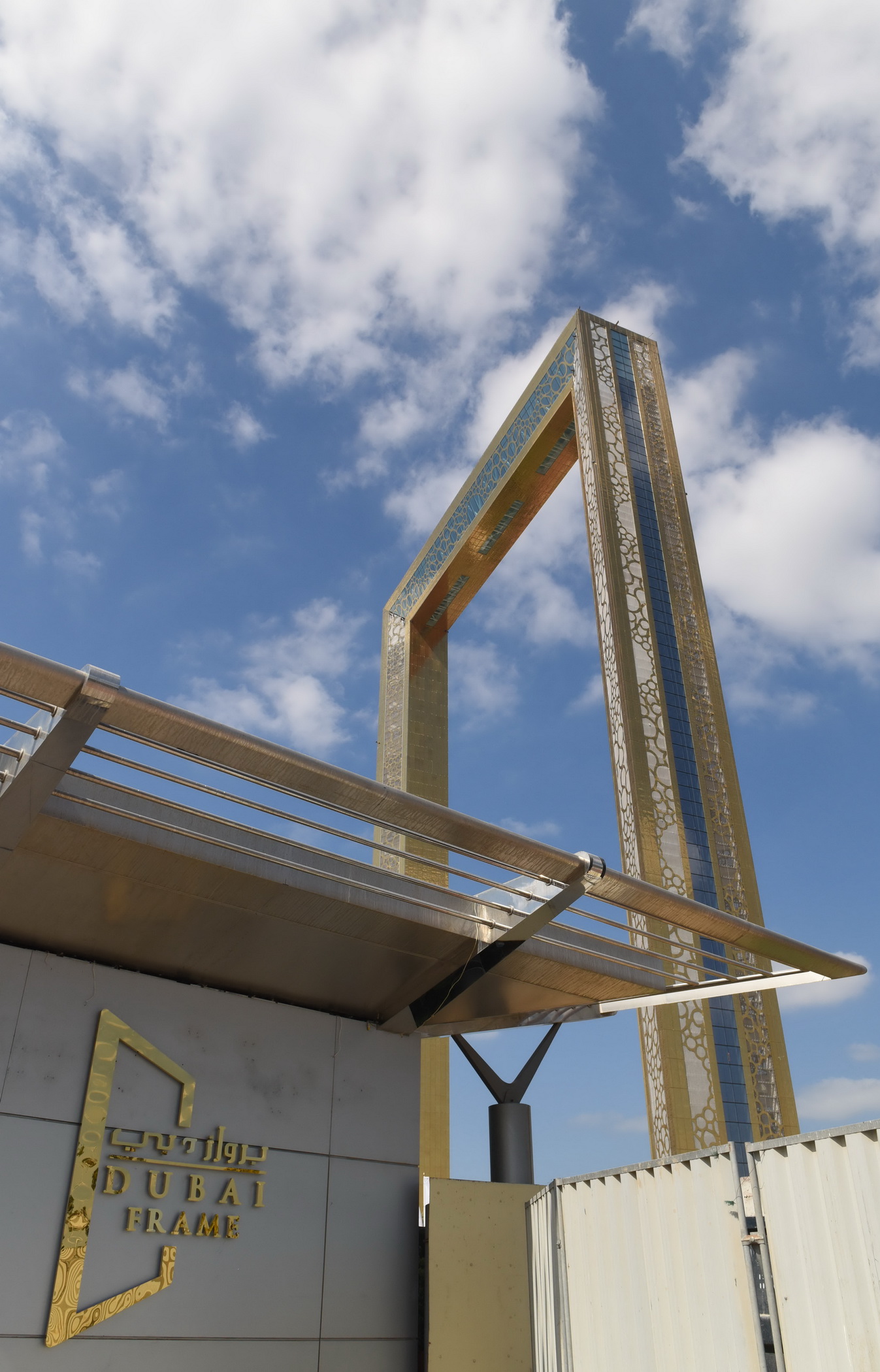 I hope you find this post interesting and worthy of a visit to this great attraction.
Safe travels
Sandra x