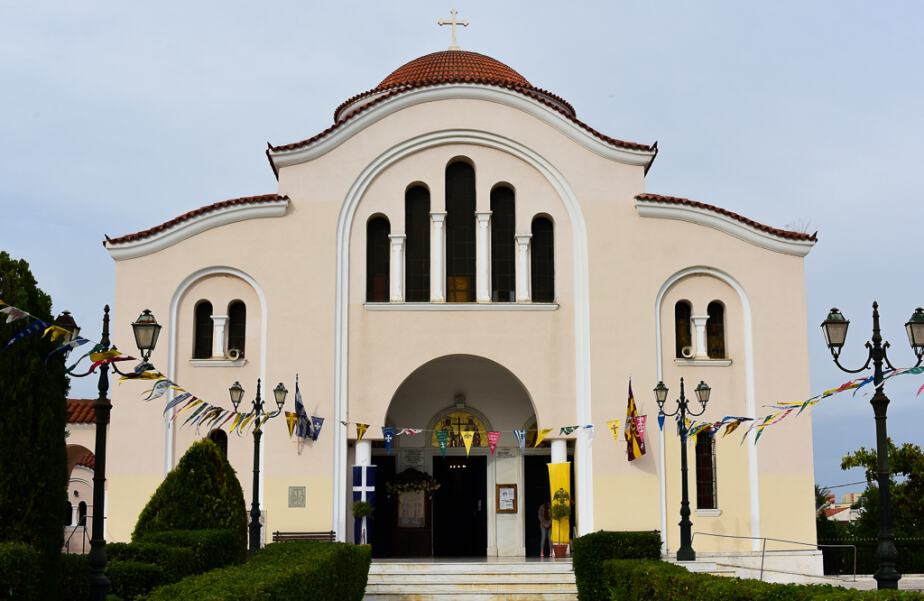 Ag Constantinos & Ag Elleni – is a large church on Marathons avenue in Nea Makri and the main church of the town.
Every saint in the Orthodox religion celebrates a special day where the people of the town visit the church light a candle or make an offering to the saint.
These two saints celebrate their name day on 21st May every year and anyone with those names are congratulated with gifts and favours from loved ones and anyone that knows them.
The town celebrates with a feast or Panagirie which is a area of market stalls selling all kinds of street foods and little gifts.
Greece is full of so many churches and religion plays a huge part in every day life for the Greek people. These beautiful buildings play host to the many weddings and baptisms that take place often on the weekends in every town and city.
I intend to discover a lot more of these places of worship, they make perfect vacation photo backdrops too.
Safe Travels Sandra X