The stunning flower display in the entrance of Al-Bayt  at the Palace hotel downtown is a gentle reminder that October symbolizes  breast cancer awareness month.  With a very dear friend in town  I was treated to a delicious pink inspired afternoon tea. I have been to Al-Bayt before and I must admit it remains a firm favorite, with stunning views of the Burj Khalifa and the gorgeous ambiance of the Palace you really do feel very privileged.
The sweet and the savory delights  turned pink this time and I must admit I found it a little strange eating a tiny pink bread roll filled with cream cheese and smoked salmon but despite the colour it was simply delicious. Not to mention the mini pink scones topped with strawberry preserve and clotted cream, it was absolutly yummy.
I highly recommend the afternoon tea at Al-Bayt and it is great value AED160 with  a wide selection of teas or coffee and unlimited top ups. If you are lucky to have  the entertainer voucher it is even better value for money.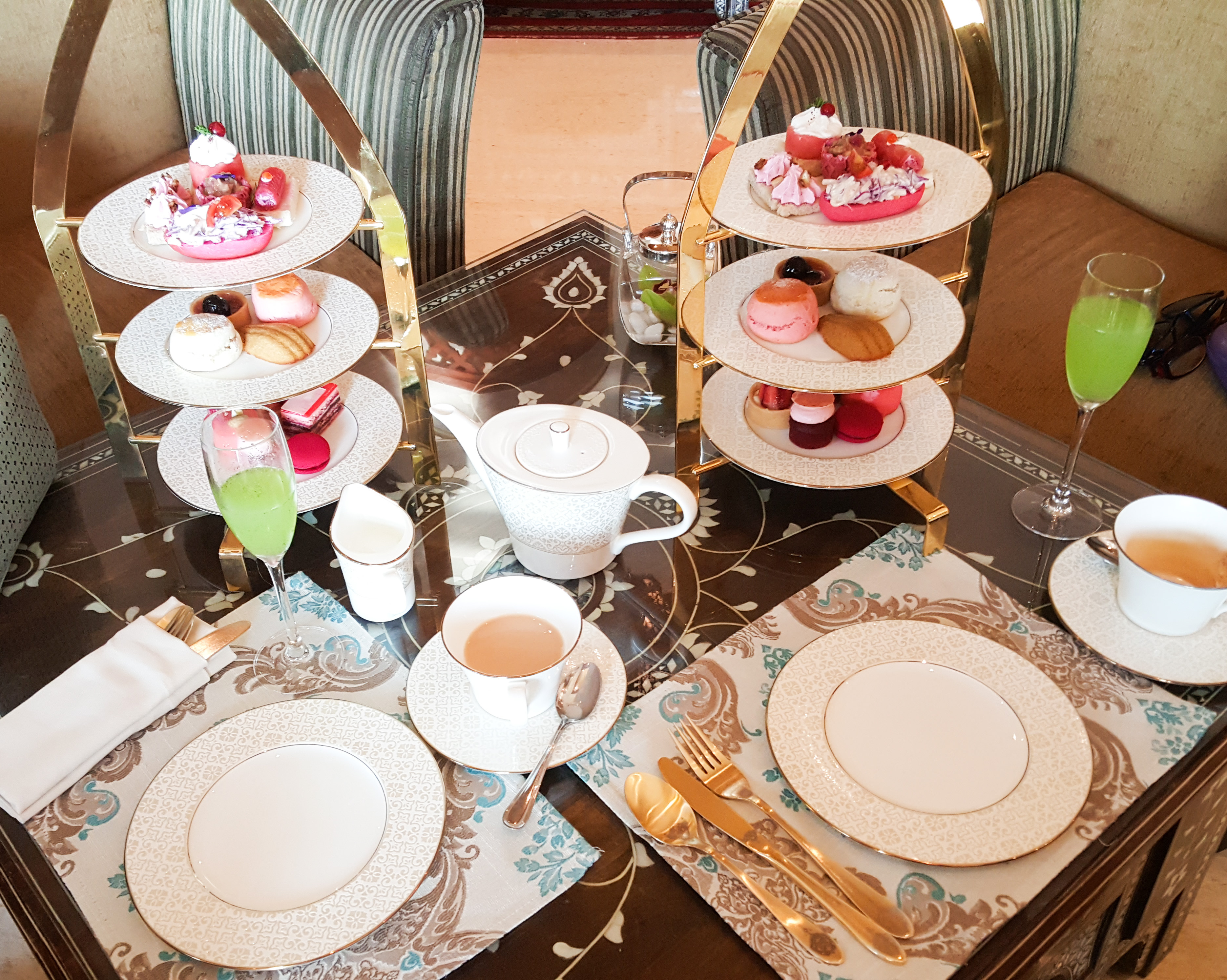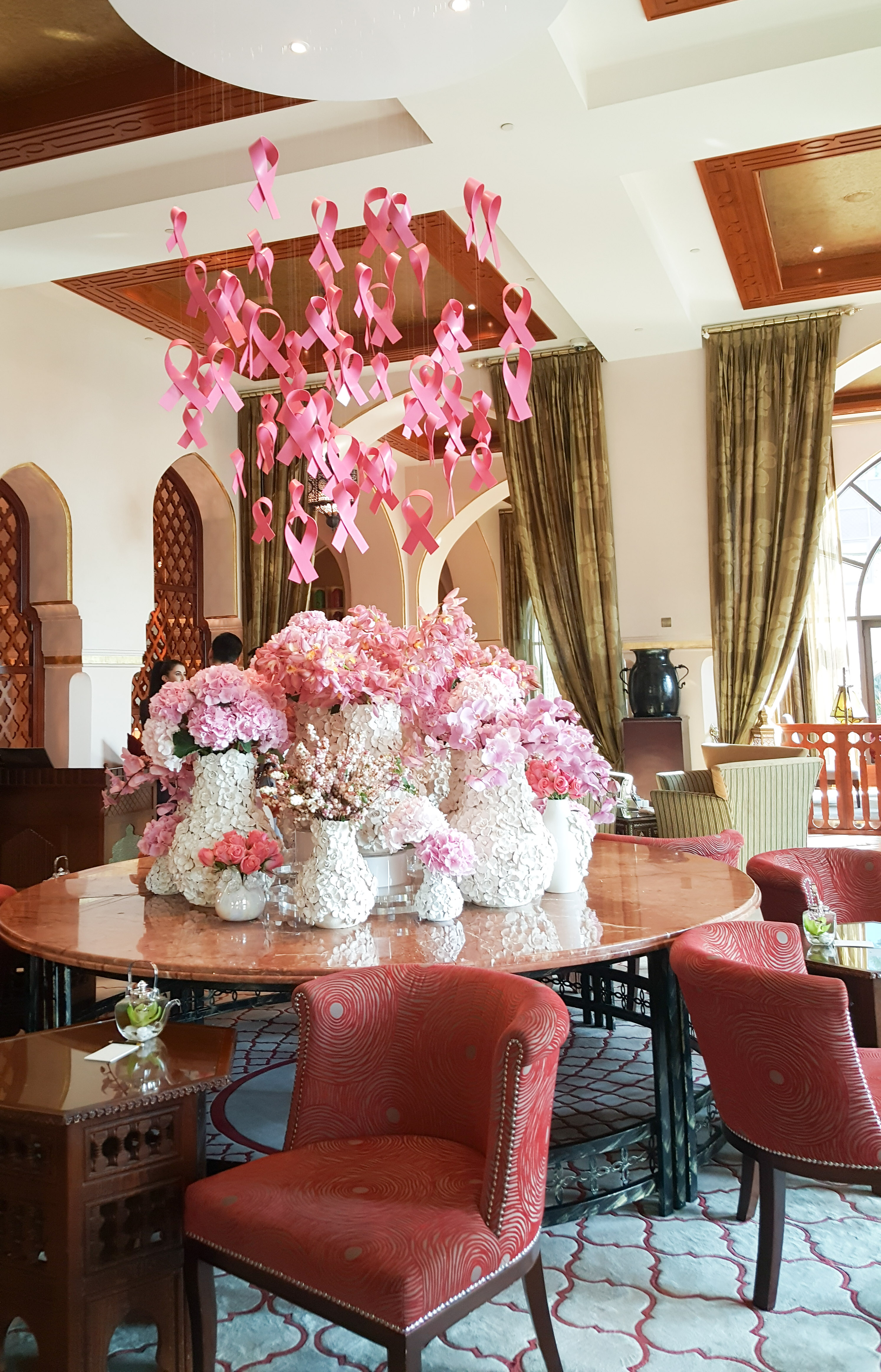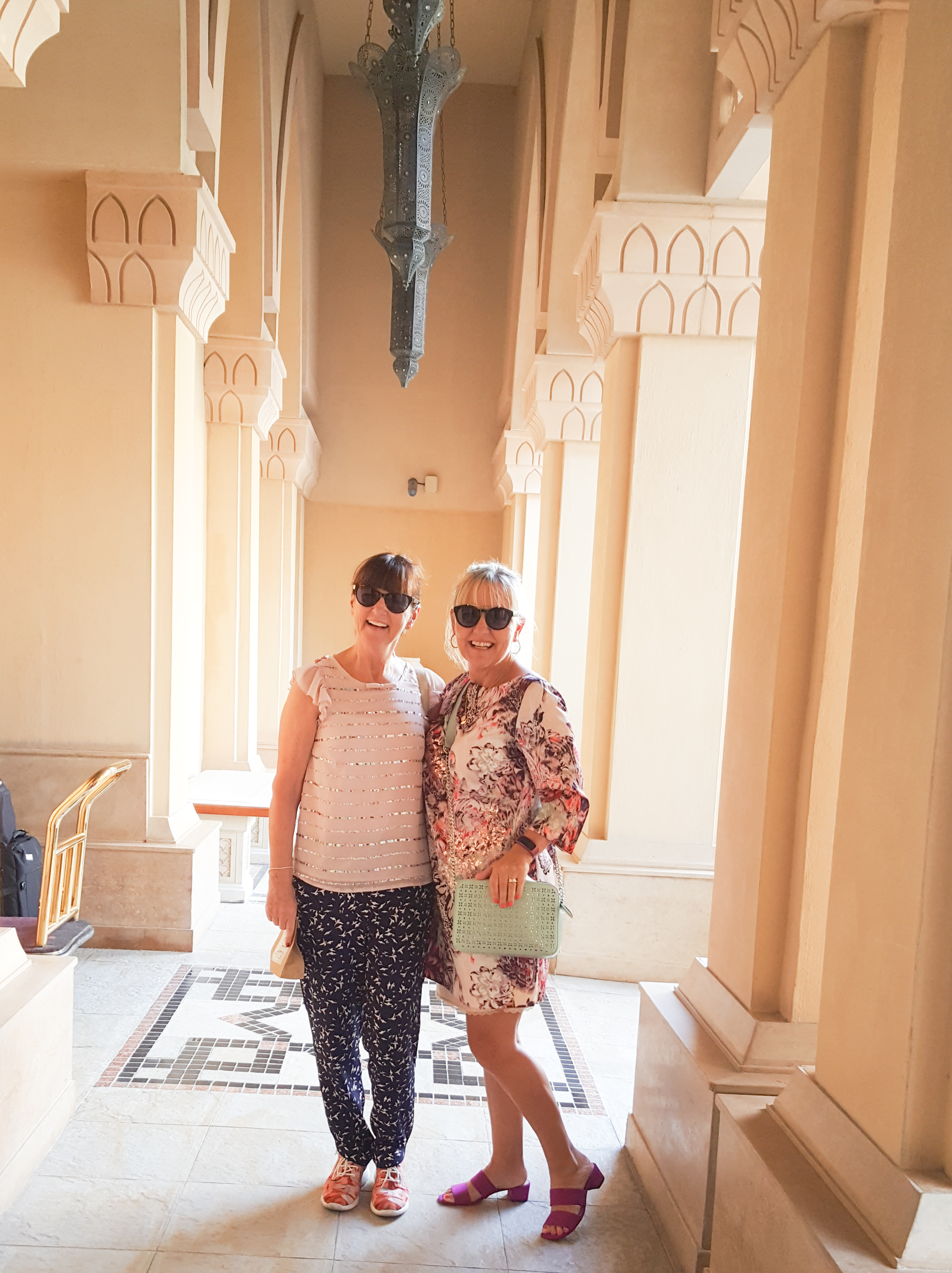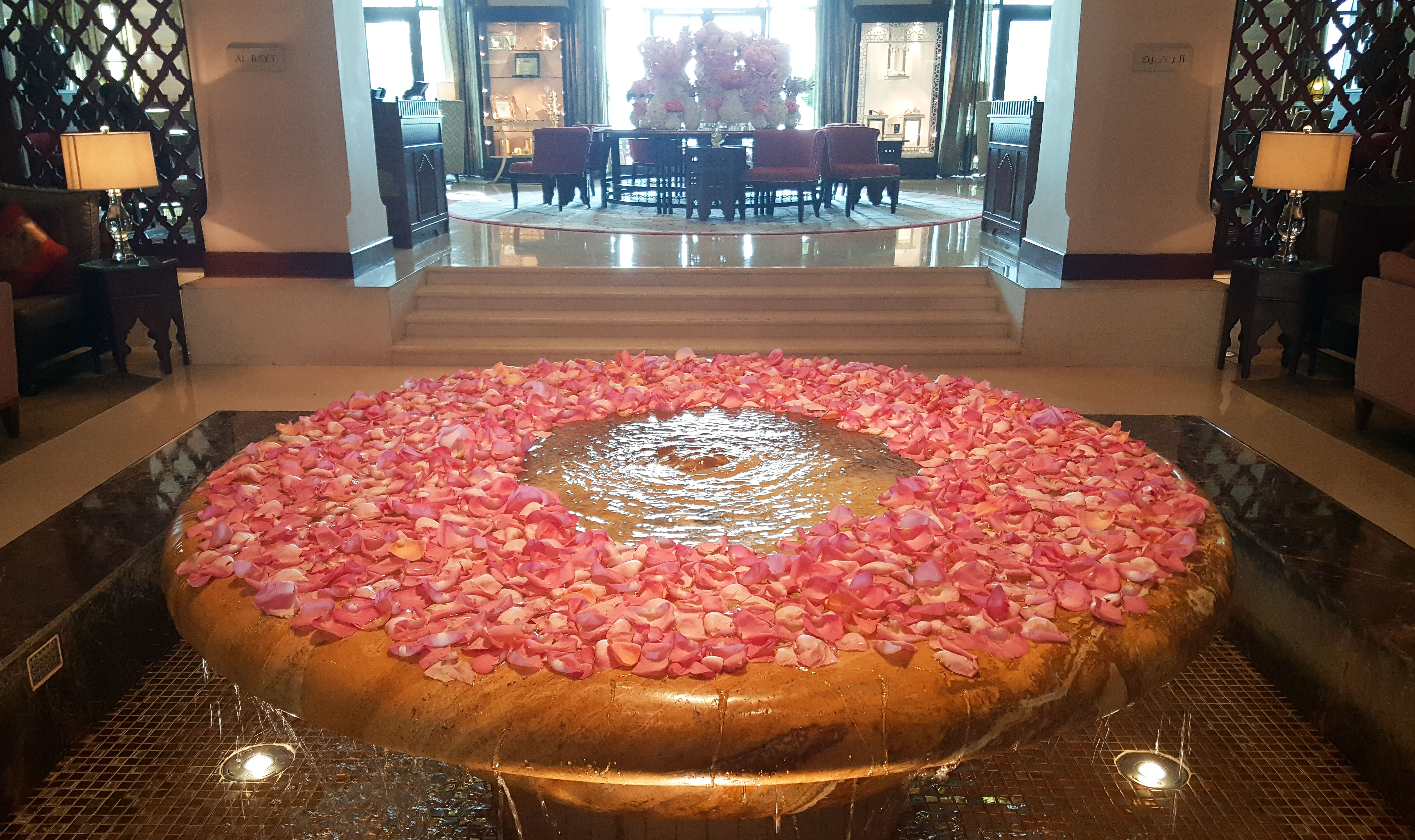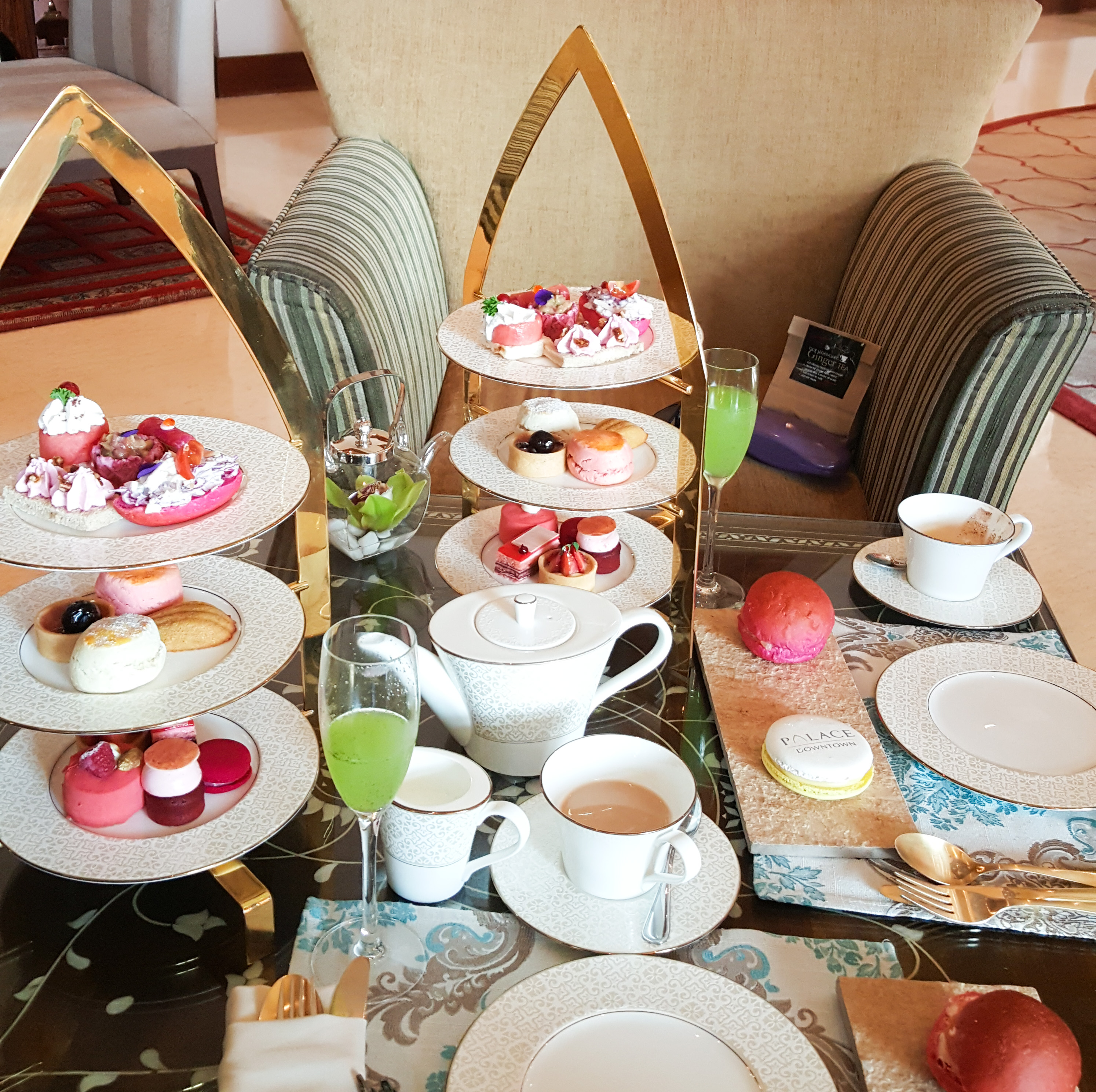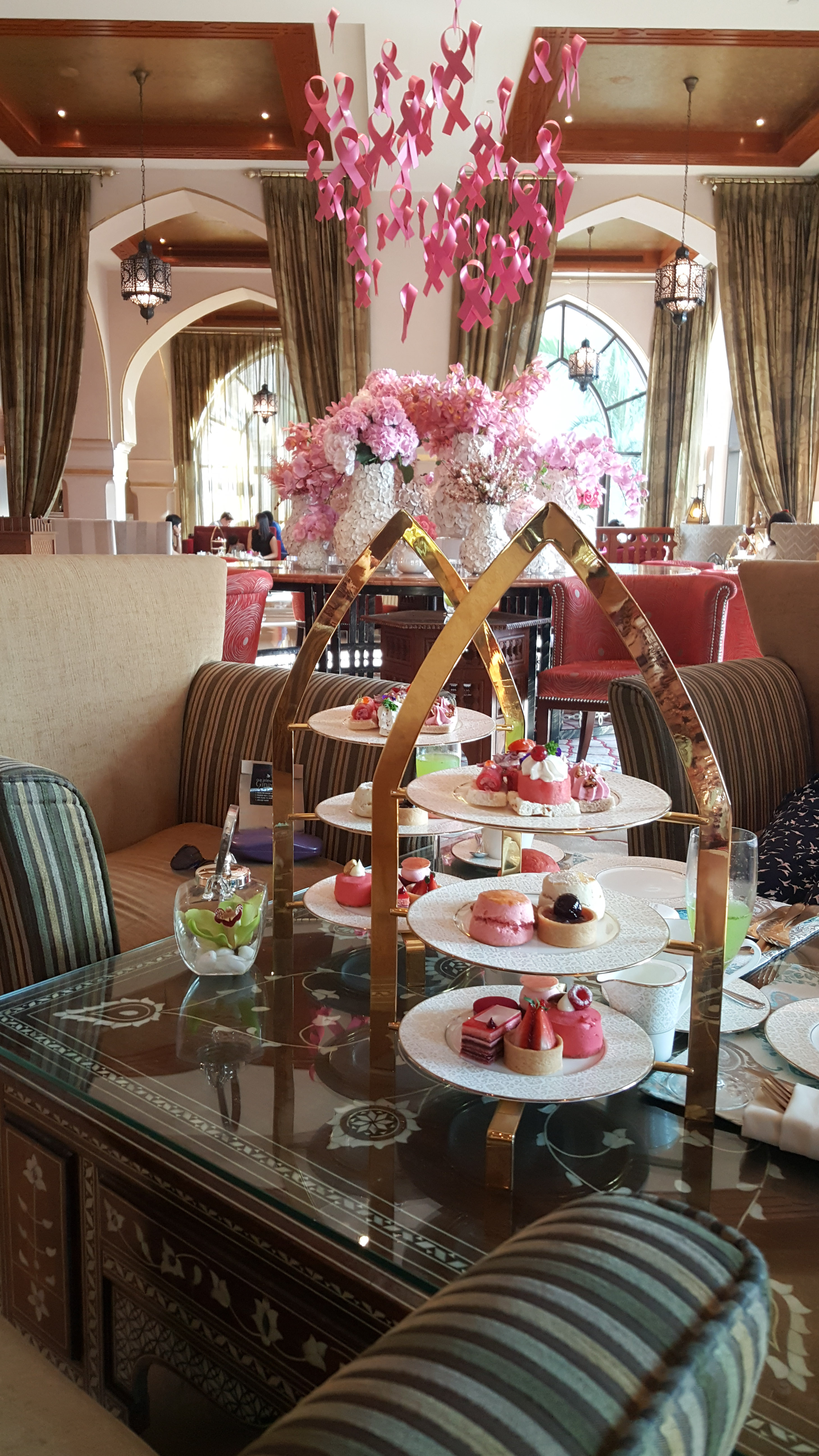 Thank you so much Chris Jones, I cannot wait for your next visit to try a few more afternoon tea locations.
Love Sandra x