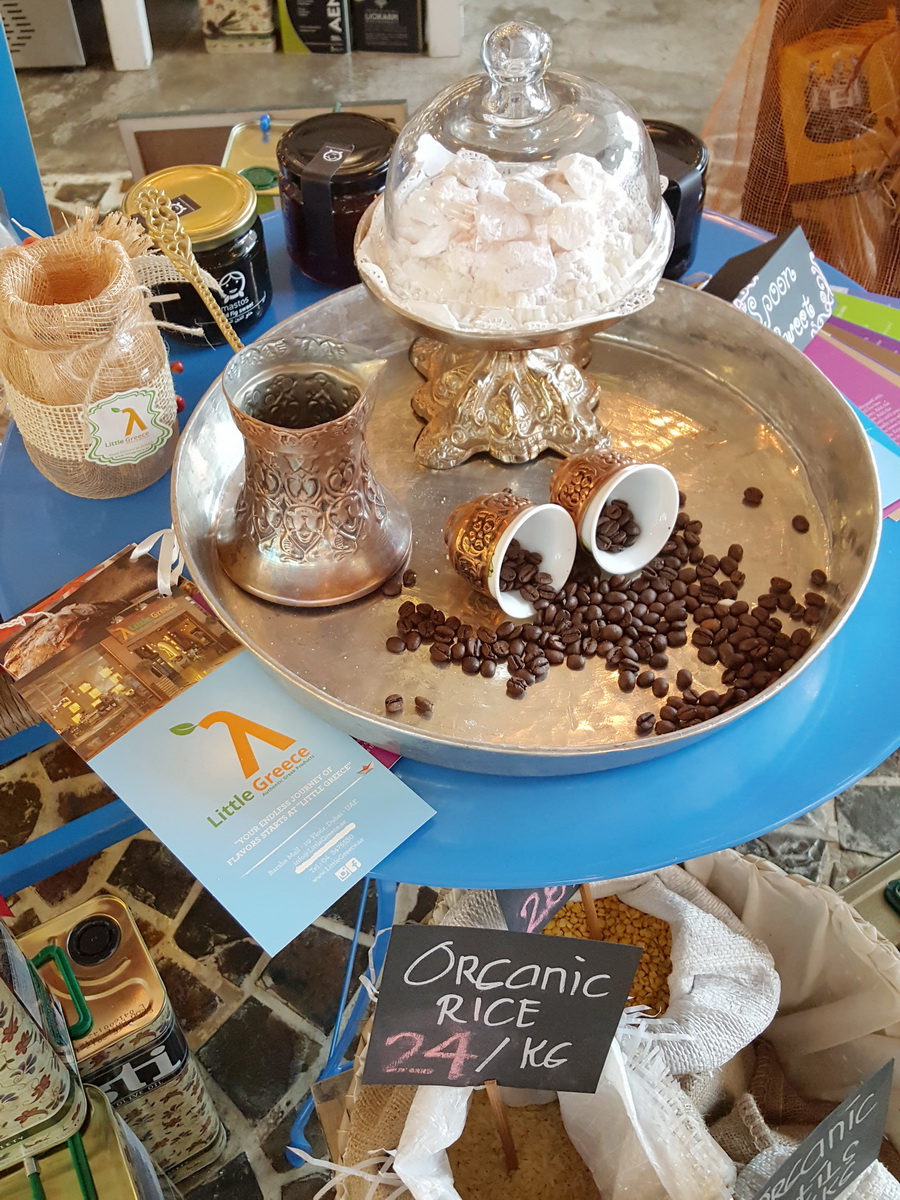 Little Greece
Tucked away in a very unfamiliar shopping mall – Al Barsha Mall I discovered a real gem  "Little Greece". Specializing in homemade Greek fare and the dishes we tried, mousaka ( aubergine dish) pastisio ( spaghetti pie dish) and portakolopita (orange pudding) truly were authentic homemade.
A special discovery was the feta in the barrel, now that is feta cheese and I have returned many times to stock up on the salty salad cheese.
Like their mission statement claims they truly do bring the best of Greece culture, tradition and wholesome natural produce to connoisseurs of great taste in the UAE.
Check out their website for some great Greek recipes along with yes !!! E-shop – get your feta online !!!!
Fish
Fish  is a  stunning  little  Aegean style tavern situated at a very old favorite haunt  Le Meridien Mina seyahi and officially I think  the most instagramed spot in town at the moment.
The décor is very authentic and the food was truly Mediterranean with a Turkish flavor.
We had a wonderful birthday lunch for my husband and very reasonable cost 150dhs PP – you get to choose 2 cold dishes and 1 hot dish and even includes a beverage of your choice. We found it the perfect place to reminisce on past summers spent in Mykonos and start our plans for the next summer when hope to discover  MILOS.
It is open for dinner and I am sure when the taverna style lights are lit it will add a very special elegance to the cosy eatery and we are already planning our evening visit too.
Kali Oraxi – Sandra x